Clubhouse: The Audio-Chat App that Took Over the World
"Did you get an invite?"
Whether you've just heard the name in conversation or perhaps still waiting to secure a coveted invite, the buzz for this exclusive app is real – and it's taking the world by storm.
Launched in March of last year, the audio-based social networking app grew steadily before skyrocketing in popularity at the end of January 2021, thanks to the appearance of famous users like Elon Musk and Kanye West.
Still, the club of users remains relatively small, compared to the likes of Facebook or Twitter. So, if you'd like to know what the buzz is about, here's a simple introduction to Clubhouse.
What is Clubhouse?
The audio-chat app is the newest social networking phenomenon that requires an invitation from an existing member to join. In short, it's like a podcast or webinar, but with an added layer of exclusivity. Users are free to jump in and out of different chat rooms, with the ability to discuss and explore all sorts of topics such as business, sports, and current events.
This opens a new window to real-time learning and allows users to gain insights into the minds of entrepreneurs, thought leaders, and celebrities. Touted by its founders as a platform to share authentic and nuanced discussions, the app also serves to grow businesses and provide valuable networking opportunities.
Now, the app has officially hit unicorn status, with a US$100 million investment injection propelling its valuation at US$1 billion – and its growth is not about to slow down anytime soon.
How does it work?
Using the app is simple – you must register with your real name and either become a listener or a moderator. Moderators can open a room, which holds up to an audience of 5000 users. If you have your hand raised as an audience member, the Moderators can 'invite you to the stage' to speak.
If the host or moderator follows you, you get seated above the audience members, making it easier for you to chime into the conversation. The app also features locked and private chat rooms to mimic those of real social situations.
Another thing to note is the temporary nature of the verbal discussions. The audio never leaves the chat – and so when the conversation ends, there's no recording available.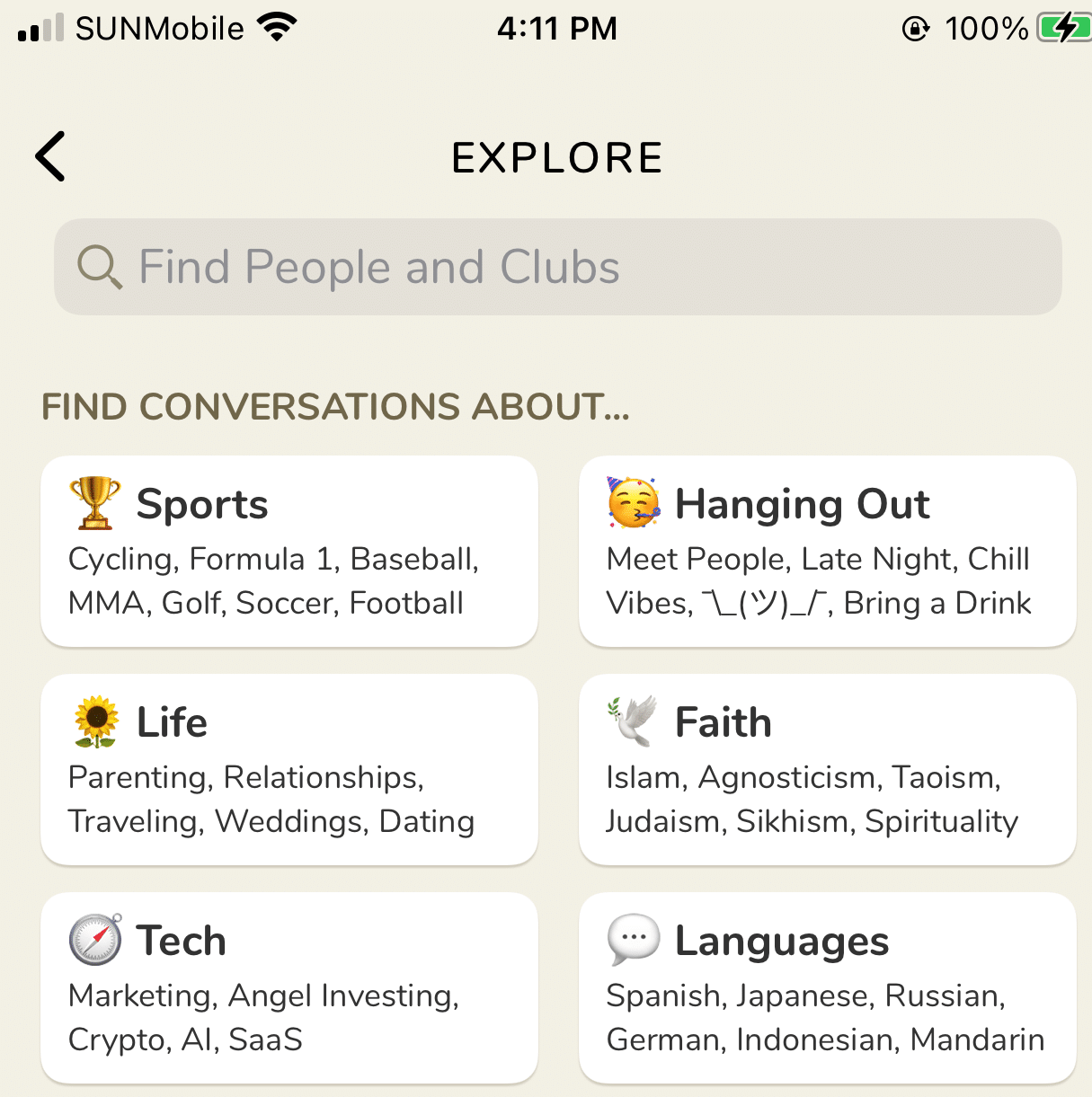 How did it become so popular? (5 simple reasons)
By now, you can probably start to see its global appeal. It's fresh, exclusive, and audio-based – a stark contrast from the anonymous and visual nature of social media that exists today. With being said, here's a quick rundown of why it's gotten some massive traffic as of late:
1. Audio-Based Chat
Taking a 180 turn from the visual nature of Facebook, Twitter, and Instagram, Clubhouse is voice-only. Plus, with the proliferation of instant messaging, it's safe to say fewer people talk verbally over the phone. With so many similar social media apps on the market, reintroducing verbal communication provides users with a never-before-seen experience is incredibly fresh, and dare we say, exhilarating.
2. Authenticity
You've probably come across them at least once – accepting an invite or replying to a comment from a user who turns out not to be a real person. Having the exclusivity of an invite-only system removes the cloak of anonymity and helps ensure you're not just chatting to a random bot. We see you "John Smith," and no, you won't be missed.
3. Quick & Easy Content
Starting your podcast or webinar requires scriptwriting, recording, and editing, which can be time-consuming or difficult to slot into your schedule. With Clubhouse, you need to focus on a chosen topic and open a room. You can control engagement by selecting the topic and moderating the discussion.
4. Freedom of Topic
To put it simply, the sky's the limit. Your discussion topics could include everything from travel to investments to health, making it incredibly versatile for whatever you choose to use on the platform. Users can join as listeners if they want to learn more about a topic, or conversely, create their own room if they wish to grow their business following. Plus, you can choose to be "silent" or vocal in discussions, so it's a flexible way to connect with other users and grow at your own pace.
5. Done Means Done
Not allowing any recordings of the discussion gives users a sense of urgency and FOMO (fear of missing out). Since users cannot revisit the information once the discussion ends, people will be more inclined to tune into the Clubhouse session.
Should my business open an account on Clubhouse?
The best part about Clubhouse is that you're engaging with real people with a genuine interest in your topic. The exclusive nature of Clubhouse allows you to gain authority and become a thought leader in your industry.
If your business has influential senior management or employees well-versed in the public speaking field, opening an official Clubhouse account can be a great way to increase exposure, engage your target consumers, and act as a voice of trusted authority. Suitable industries include but are not limited to health food companies, educational products, B2B consultation services, and more.
Trust me, the possibilities are endless.
Key Takeaways
As a new and exciting platform, Clubhouse is a dynamic way to learn from thought leaders and industry experts, and even give you the chance to become one in your field. If you're considering opening an account for your business, it can be a new way to capture customers and increase reputability in ways traditional testimonials cannot.
However, as a relatively young app, news and updates are continually following Clubhouse, with trolls, lack of moderation guidelines, and ethical considerations bubbling as growing areas of concern.
To reduce risk and improve effectiveness, you should diversify your other social media platforms and implement digital marketing strategies such as SEO and PPC (Pay-Per-Click) to capture a more comprehensive audience base. At First Page, our professional team of marketing specialists is always on top of the latest digital marketing tools to provide you with practical solutions you need to scale your business.
Want to know more about the update or how you can optimise your social media platforms? Get in touch with our digital marketing specialists today!