Featured in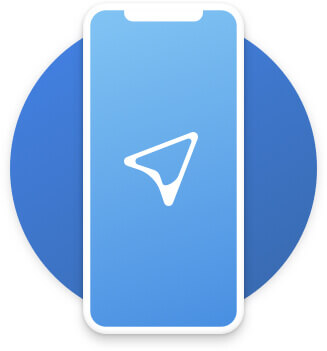 Mobile-First SEO
An overwhelming 97% of Hong Kong residents use a smartphone to browse the internet. With figures like that, it's not surprising that 52.2% of online traffic comes from mobile devices worldwide. Many people consider smartphones to be an extension of themselves, always keeping them close by. For business owners, this makes a mobile SEO strategy absolutely essential.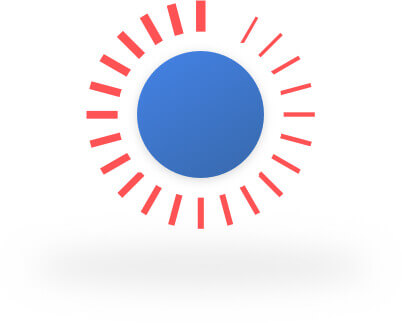 Dynamic Design for a Mobile Audience
At First Page, we know the secret to attracting and retaining customers online. The truth is, everyone wants everything right now: Research has shown that mobile visitors won't wait more than 2 seconds for a page to load. Don't let them bounce off the page before it loads! Mobile-responsive websites load faster, captivating customers' attention and lowering your bounce rate at the same time. Everybody wins!
Rise Through The Ranks
Search engines reward mobile-responsive sites with higher rankings. If you've ever visited a site without mobile optimization, you'll understand why. A squished version of a desktop site has no place on a mobile device! We cultivate a seamless user experience using the latest mobile SEO tactics that raises your rankings and increases traffic flow to your site.
Take The Lead
Mobile SEO keeps you one step ahead of the competition. How do we accomplish this? Let's look at Voice Search, for example: Even though its popularity and usage rates are rising dramatically, 62% of businesses don't have a Voice Search optimization strategy. With a mobile SEO campaign, your business stays at the forefront of trends in this rapidly evolving domain. Beating the competition has never been easier!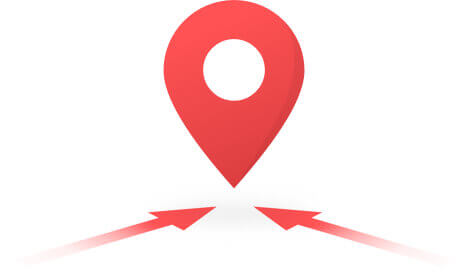 Bring Sales Straight To You
Mobile SEO really flexes its muscle when it comes to local searches. According to Google, 76% of people who search for something nearby visit a related business within a single day. Local results are prioritized on mobile, which puts your business in the perfect position to attract new customers close-by.
Not only is mobile SEO great for attracting new customers, it'll keep them coming back: Research has shown that if your visitors have a positive experience when purchasing on mobile, 90% of them would buy from you again. Our team knows how to pull the most qualified leads out of a mobile phone and straight to your checkout!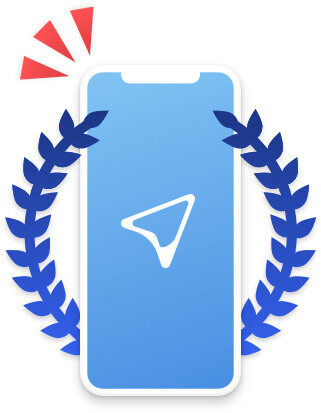 Mobile Matters
Mobile searchers are on the move. They aren't interested in scrolling through endless search results, they want information fast. Desktop searchers are more likely to take their time and think their search terms through - but mobile users input shorter key phrases and bounce off pages faster. This contrast is why mobile SEO requires a strategy to call its own!
There are a few parallels between desktop and mobile SEO. Like desktop SEO, mobile-first SEO strategies focus on three main themes: User experience, content, and performance. White Hat SEO practitioners always put the user's experience before the rankings, not the other way around. At First Page, we are guided by ethical White Hat principles to achieve the best long-term gains for your business.
The aim of mobile and desktop SEO is the same as well: to gain more visitors, more leads and more sales. But with such a different approach to effectively communicate with mobile audiences, businesses need to adopt a mobile-first mindset.
What Does Mobile-First Mean?
Search engines have one goal: To direct searchers to the web's most relevant content. In recent years, search engines have been examining and catering to the intent behind a search. This radically altered how rankings are decided, and a major driver behind the wheel of this change is the smartphone - more importantly, how people use them.
People interact with the internet different on mobile. Because the intent of mobile searchers is often different to desktop searchers, they adjust ranking criteria accordingly. With the recent explosion of smartphone use and mobile browsing accounting for 57% of all traffic, leading search engines are now prioritizing mobile results first.
This shift of priority is called Mobile-First Indexing. For SEO, this means that a fundamental change of strategy needs to occur. Websites that lag behind will get penalized for not having a mobile-friendly site - don't let your business lose its hard-earned rankings! Keep up the pace, beat the competition and boost your bottom-line with a mobile-first SEO plan by First Page.
Our Results Do The Talking
Get Your Free 30 Minute Mobile Strategy Session with an Experienced Digital Marketer Worth $2,000HKD