Seeing a dip in traffic?
Seeing a dip in traffic?
There are few feelings as scary as seeing the traffic on your website go down.
It's a feeling of powerlessness – like your business is slipping between your fingertips.
But as scary as a dip in website traffic is, the good news is that traffic is ALWAYS recoverable… It just requires a bit of work.
This article was written to help you understand WHY your website might be losing traffic, so you get your website back on track for growth.
Here are 5 reasons why your website traffic might be going down (and how to fix it)…
#1 - Google algorithm update.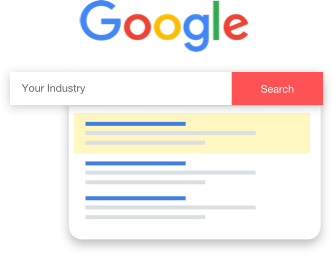 #1 - Google algorithm update.
Danger Level – 10/10
What You Need to Know
Out of the 5 possibilities for your traffic dropping – this one is the easiest to spot.
Why?
Google changes their algorithm anywhere from 3-10 times a year, and the effects are usually very dramatic and instantly noticeable.
So if your traffic has plunged overnight for no apparent reason – it's likely due to an algorithm change.
The Bad News
Do not take Google Algorithm changes lightly.
If you have seen a sudden drop in traffic, and suspect that it is due to an algorithm change, you are probably going to want to hire a professional agency – and quickly.
If not mended, your website might never recover its traffic.
The Good News
Although algorithm updates might seem drastic, they are quite common and can quickly be reversed. Here at First Page we have decades of experience with Google algorithm updates. We can help you identify the cause, diagnose the problem, create a solution, and overcome the update – all in a matter of weeks.
What You Should Do
If you think your website has suffered a sudden drop in traffic due to an algorithm change, you should act as fast as possible or else you risk never recovering. Give us a call today and get your traffic back.