Website design – the importance of your company's digital image
Website design is crucial for your brand's image online. Understanding how web design affects digital marketing is crucial to your survival. With short time spans to visually take in content, most people would choose to look at something aesthetically pleasing.
They would choose it more if it is also well-designed compared to something plain. The way your company's website looks is key to your online marketing presence.
At First Page, we aim to provide our clients with some of the top website design services in the industry. Take our company website as an example.
We regularly update the design of our site by adding new interactive design elements. Also, once a year we will undertake a comprehensive revamp of our site so that it's up-to-date with current trends. This is actually part of our digital marketing strategy.
Read on to learn the benefits of building a fully functional website through awesome web design concepts and best practices.
The Purpose of Website Design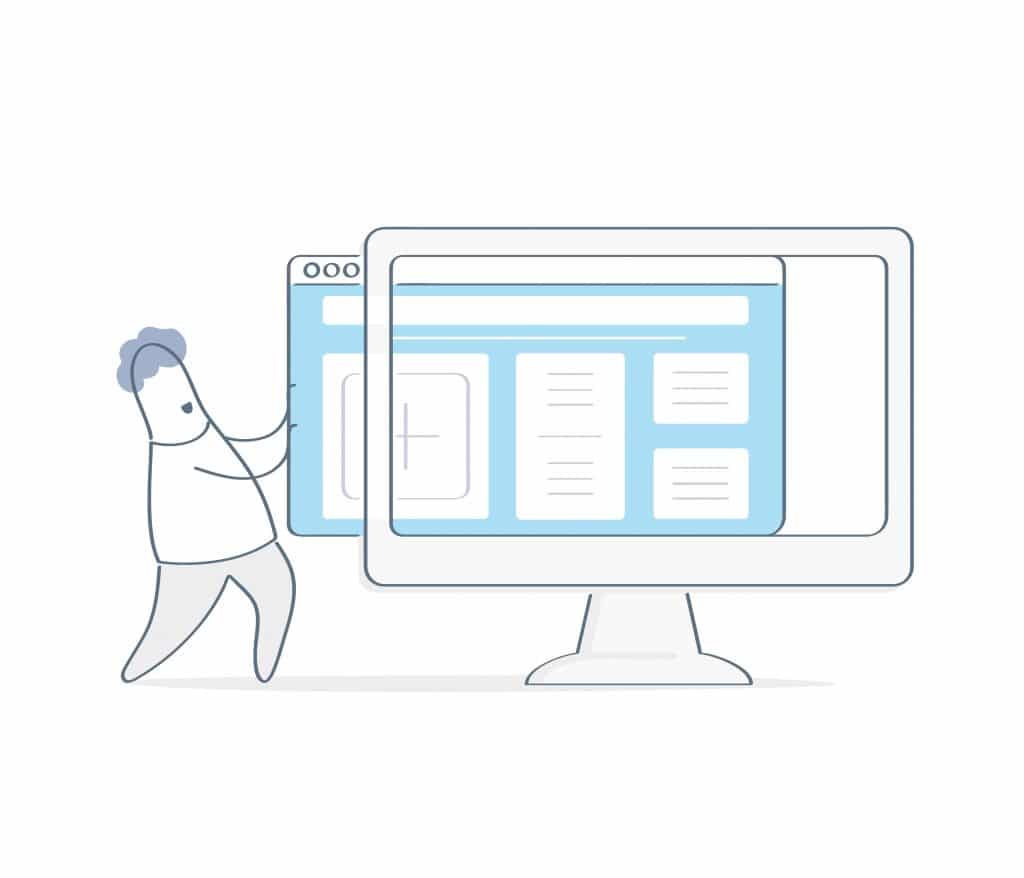 There are three main purposes of web design and web development: attracting attention, establishing connections, and increasing conversion rates from your target audience.
The function of your website is to sell products, provide services, or even just provide information.
In any case, we highly suggest that you center your web design around the three points, for the following reasons:
Create a good brand image: First impressions matter. Just like how when you meet someone for the first time, you want to show them your best side. Your website is a reflection of your brand and its values. As such, a well-designed website can help people get a good understanding of your brand through a good first impression. So crucial for your digital marketing plan, image!
Enhance your brand awareness: Not only does a website need an aesthetically pleasing design. It also should be able to deliver your brand's message, marketing, and business goals plus draw in potential customers. Consider adding inquiry forms, your company contact information, social media, and live chat functions to increase audience engagement. Consider UX design
Increase conversion rate: The term for the number of visitors who leave right after looking at a webpage is known as "Bounce Rate". According to statistics, about half of the visitors stay on websites for less than a minute. Combating bounce rates involves many factors. The main part is to draw people in and keep them on your site. This can be done through the use of effective design elements such as color, layout, fonts, and more. This means that your web designer must be well versed in web design best practices. Why? So that you can reap the benefits and use your site as a tool to increase your conversion rate.
Things to consider before revamping your website
We've outlined 6 main aspects to consider before you decide to revamp your entire website:
Analyze the advantages and disadvantages of your competitors' websites

. You need

to determine how you can organize content in the best way possible.

Study your competitors'

websites

and analyze their preferences from the perspective of a customer.

Make sure the website host you're currently using can support the update.

Keep in mind that any changes you make to your site can and will affect your search engine optimization (SEO).

There is a chance that after revamping your site, search rankings will drop

. As such,

keep the previous point in mind.

T

he changes you make to your w

eb

site w

ill not be in vain

.

To avoid any unfortunate irreversible mishaps, backup your original website before you give your site a makeover.
What should you be optimizing if you're selling products or providing services?
There isn't a one size fit all answer to this question.
Why? Because website optimization depends entirely on what your business is about.
This is why it is important to listen to the advice. Not only from your web designers, but from digital marketing and SEO specialists.
With that said, here are three quick examples:
Descriptions are a must for any product pages. At First Page we've seen a lot of cases where the client only had product images without any descriptions on their product pages.
Website accessibility is something that is often overlooked, so don't forget to include alt texts for any product images on your site. And remember don't copy and paste, because search engines are smart enough to spot duplicated content and you won't be able to rank. Also make your we design mobile-friendly with a responsive design so it can work on mobile devices.
Make your product pages search engine friendly by including microdata into your webpages. For more technical details you can refer to Google's information on Rich Snippets.

New trends to look out for in website design
Add GIFs or animations: Many websites have started to use GIFs or animations for their visuals. Compared to videos, the download speed of dynamic visuals is faster

.

It is less likely to affect the ranking of search engines.

Unique web page design and layout: The design trend in the past few years has been rather creativity-driven

. Asymmetric webpage layouts,

bold color pallets as well as contrasting colors are also on-trend at the moment.

Advanced tech: Popular social media platforms like Facebook and Instagram have started displaying content and ads in response to user preferences and needs. Integrating artificial intelligence and deep learning into your site is slowly becoming more widely used. In the near future, you need to make sure that when people browse your website, they'll see the products they are more interested in.
Final thoughts on website design
Website design can really help you have a trustworthy online presence. What does this translate to? It translates to more sales. Websites that are more appealing and that are easy to use, will in turn drive more online sales.

One should also factor in mobile in the website design process too. More and more people spend time on their smartphones. You will want to this into account and the UX is very different for website design on mobile.
You may be busy getting your website design spot on. We invite you to review some of our website design-related services by speaking to one of our strategists today.
There are other things that can help the performance of your website apart from design. Improving your SEO could be one thing. What we have discovered with many clients is that SEO combined with great website design is a killer combination!