Virtual Cryptocurrency Cat Game May Be Coming to China
What do you get when you combine two of the internet's favourite things? CryptoKitties.
CryptoKitties are collectible and breedable digital cats in the world's first game built on the Ethereum network. Designed by Vancouver company Axiom Zen, the game seeks to make blockchain technology and an understanding of cryptocurrency accessible to everyday consumers.
Currently, over $19M has been exchanged in the game, with the most expensive CryptoKitty selling for a massive $110K USD (yes, you read that right). In the first weeks since its November 28, 2017 launch, the game went viral and even overloaded the Ethereum network at one point.
However, cat fans in Asia haven't been able to join in on the fun due to strict regulations surrounding cryptocurrency.
Axiom Zen has revealed that it would like to bring the virtual kitties to Hong Kong and Taiwan, although a launch hasn't been confirmed yet. China recently had a crackdown on nearly all initial coin offering (ICO) platforms and Bitcoin exchanges, which prevented Axiom Zen from releasing the game in the country. However, the company recently tweeted what might be a hint to its Chinese followers:
Where will the kitties go next? pic.twitter.com/5fWOakZ5mv

— CryptoKitties (@CryptoKitties) January 9, 2018

TechNode believes that blockchain definitely hasn't seen its final days in China: "Instead, we should expect a boom soon as the government understands it more, how to control it, and puts its weight behind more development."
Regardless of the challenges regarding cryptocurrency in China, Axiom Zen seem eager to continue trying to bring CryptoKitties to their Asian audiences.
Wondering what the big deal is about CryptoKitties, anyway? Well, first of all they're super cute. I mean, look at this guy.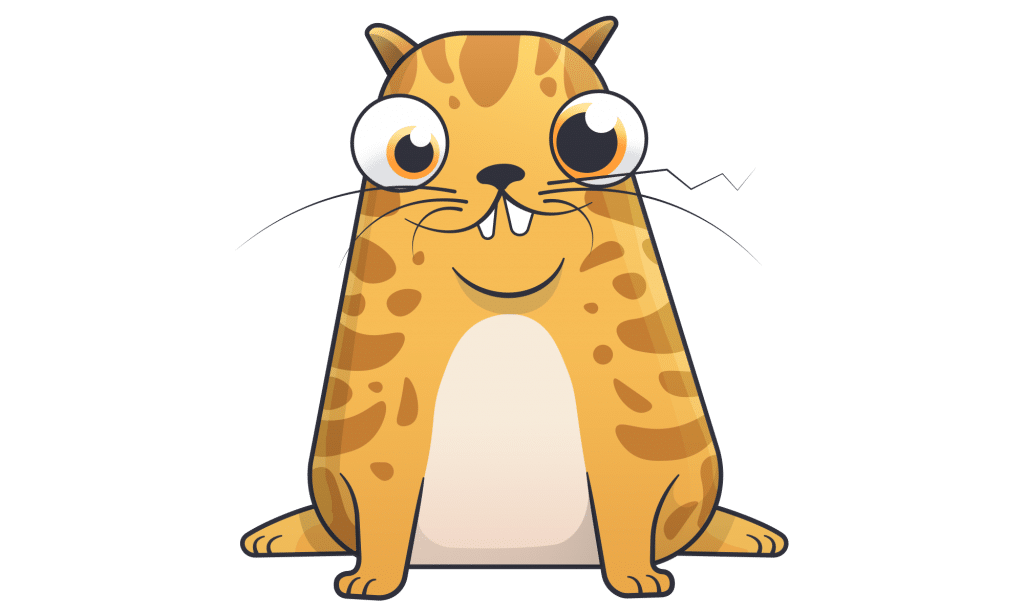 Secondly, it's easy to understand why the game can be so addictive when you think about it. You can buy, sell or trade cute kitties, and even earn some money if your virtual friend raises in value. Each CryptoKitty has a unique genome that defines its appearance, traits and "cattitude", meaning that no two kitties are the same. Players can then breed their kitties to create new ones, and even unlock "Fancy Cats".
Finally, playing CryptoKitties is an easy way of educating yourself about blockchain technology and using cryptocurrency. Its intention is to be used as a learning vessel to understand the largely misunderstood currency that's been making waves around the world for a few years now.
What do you think — would you play CryptoKitties, or is it a ridiculous idea?