Social Media Marketing Guru Vol. 2: E-Commerce on Every App
Did you know that Facebook, WhatsApp, WeChat and Instagram are launching E-Commerce features that make it easier for users to shop directly through the apps?
E-Commerce is the latest development in Social Media Marketing (SMM), a tool that has been an effective but limited way to boost your business for more than a decade.
SMM was once simply a great way for brands to establish and promote their image. It was a useful way to drive traffic to their site through engaging content and ads. But now, platforms offer immersive shopping functionalities that reduce friction between product discovery and purchase.
Social platforms are transforming their business models on from basic advertising and expanding them to augmented reality and E-Commerce. This helps both businesses and consumers, as 83% of Hongkongers search online for a product or service to buy, and more than half (4.15 million) are currently E-Commerce users. We've got the lowdown on what you need to know to take advantage of each new functionality.
From Immersive Advertising to E-Commerce Stores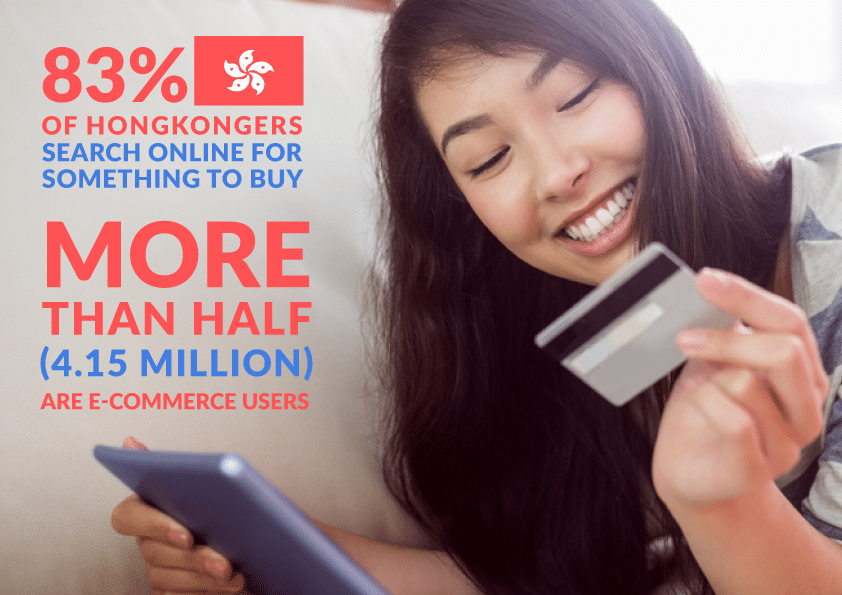 So far, Facebook and WhatsApp rank as the best shopping platforms, reporting an impressive two-thirds usage from merchants. These two platforms are the most popular in HK, proving hugely innovative in the field of E-Commerce. Their most notable developments include augmented reality and in-app purchasing with integrated payment solutions.
Other apps or websites like YouTube also feature new technology to entice shoppers and make buying quicker and easier. While Google may not be a social platform, the Google Shopping revolution is something you need to engage. Read our Google Marketing Live blog for more info on what Google and YouTube have to offer.
Facebook Revolutions
Over the past year or so, Facebook has been busy testing new ad and shopping features in Stories, Messenger and News Feed. The new business solutions include Story Ads with a swipe up functionality, Augmented Reality Ads that let shoppers try before they buy and Playable Ads, which are great for game demos.
The newly improved Story Ads are set to help brands tap into the 68% of people using stories regularly on at least three apps. Features such as Blur and Slo-Mo effects make Story Ad campaigns increasingly immersive.
Augmented Reality: The Future Is Here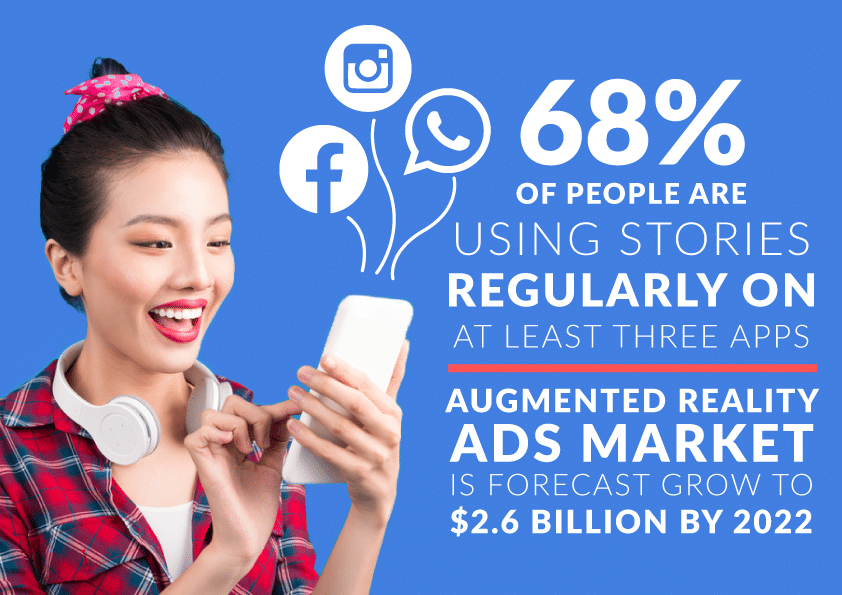 But Facebook's most exciting business tool has to be Augmented Reality (AR) Ads. The Snapchat-style solution offers a digitized in-store shopping experience with click-through to buy functionality.
Last year Michael Kors was the first brand to test it, and with great success. Many others reaped the benefits of the new AR tech including Sephora with their makeup 'filter', and Nike, which sold out of Kyrie 4s shoes in record time thanks to AR Ads.
Through AR Ads, brands can seep into their target market's real-life world a little bit more. Shoppers can see how items would fit and suit them in real life before committing. What other E-Commerce experience can compete with that level of immersion?
AR Ads and shopping features won't cost any extra for the advertiser. However, the solution will be sold via the Facebook auction like other ads. AR Insider predicts the AR ads market will grow from $167 million in 2017 to $2.6 billion in 2022. The revolution is here.
Shop on WhatsApp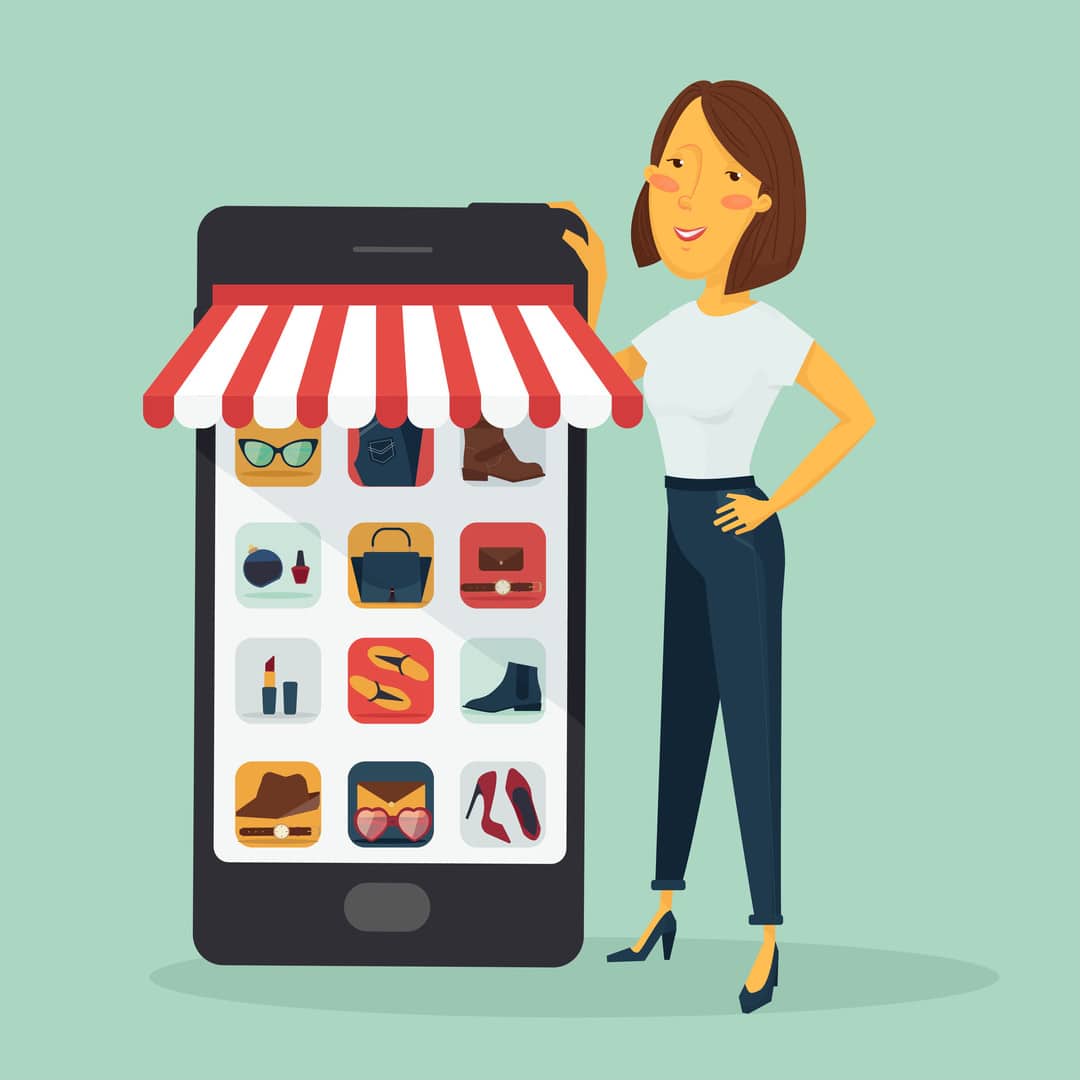 Traditionally a chat-only app, Facebook-owned WhatsApp launched the WhatsApp Business app at the start of 2018. It was to be as a solution allowing small businesses to communicate with customers and manage inquiries and orders. Meanwhile, WhatsApp Business API offers a similar service for medium to large businesses like Uber and Singapore Airlines.
However in April, Mark Zuckerberg announced that WhatsApp Business is set to expand to include E-Commerce, ad and flash promotion functionalities. The Facebook founder made the revelation during this year's annual Facebook developer conference – the F8 Conference – in Silicon Valley, California.
The Product Catalogs functionality enables brands to host web shops and display their products to customers they're conversing with. Users can browse and pay directly through the app – pretty cool, huh?
WeChat Stores and WeChat Pay
Businesses can now set up and manage an online shop within the WeChat platform.
The brand-friendly WeChat Stores/Shop feature is part of the number-one chat app in China. It connects to a business' bank account and lets them upload and manage products. Merchants can issue coupons, take payment, track orders and handle comments directly through the app.
WeChat users can simply open up the app while they're waiting for a call or messaging their friends, and shop! Becoming a makeshift electronic wallet for both brands and shoppers, the accompanying WeChat Pay feature is a secure and convenient way users can pay directly through their phone, increasing conversions.
Other sophisticated functions include saving of user details such as email, password, phone number and address after the first entry (upon approval), and offline access thanks to QR codes. Integration of influencer accounts and social sharing – which drives social purchasing behaviors – are useful tools, as well as re-targeting users based on WeChat use patterns.
Ways to Shop on Instagram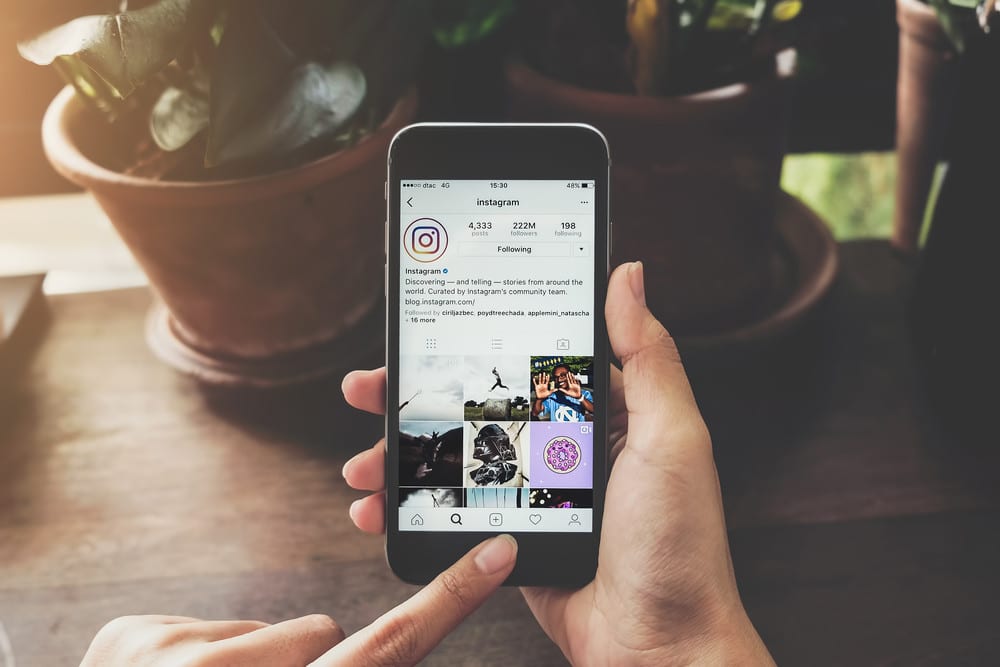 More brands than ever are using Instagram, IGTV and Instagram Stories as part of their strategy and new features constantly improve the user experience for 2.6 million HK users.
Users are now able to save tagged products from product stickers and create a virtual wish-list. Businesses, meanwhile, have ever more ways to make shopping directly via Instagram easier and more enticing.
Brands can now turn posts created by influencers into shoppable ads thanks to branded content ads. Meanwhile, as of March this year businesses can sell directly through Instagram thanks to the brand new Checkout solution.
Sophisticated In-App Checkout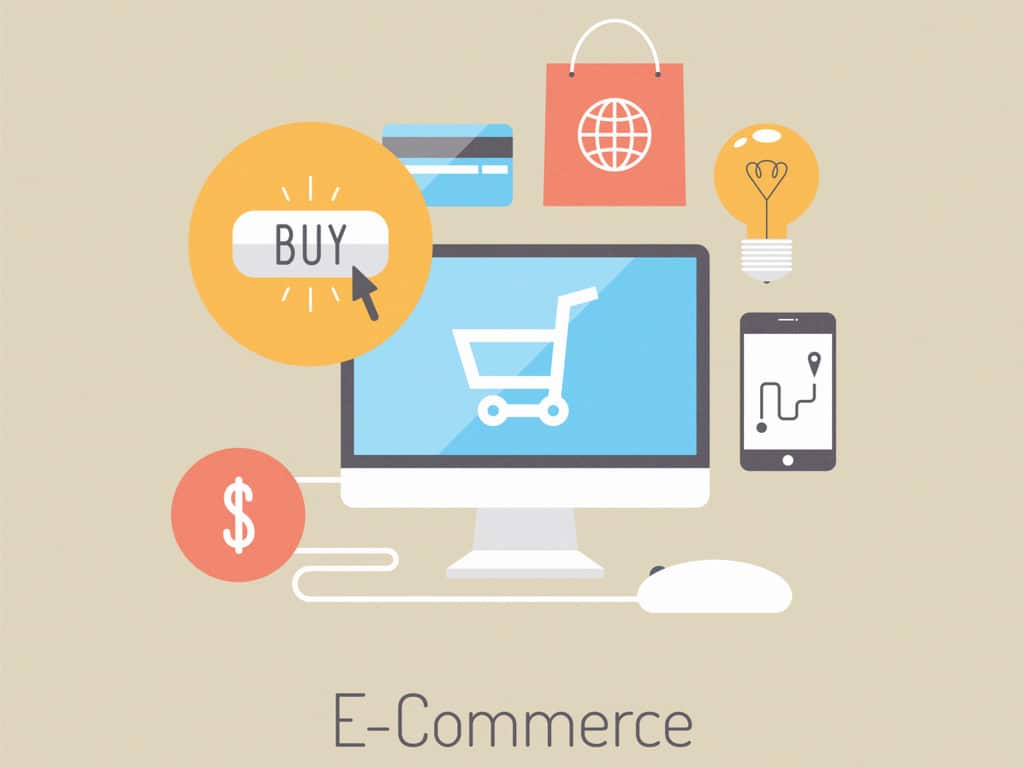 Instagram detailed the exciting new Checkout functionality on their Press Info Centre, announcing that users can now buy from brands without leaving Instagram.
If a user sees an item that they love on a brand's shopping post, they can tap the new 'Checkout on Instagram'. This allows them to select their size and color preference, enter their details and pay directly through the app.
Their name, email, billing and shipping details only need to be entered the first time they shop and are conveniently saved for next time. Users can track shipment and delivery from notifications right inside Instagram.
The in-app E-Commerce feature is currently available to a limited number of brands in the US. These including Adidas, MAC Cosmetics and Burberry among others. It is set to expand to include more brands and countries in the coming months.
The future is here thanks to new E-Commerce and immersive advertising via social media marketing. Catch up with us next time for more on the implementation of effective SMM – or read our last blog on SMM audiences!