3 Stupid Easy Ways to Improve Your Copy (For all Businesses!)
No matter what type of business you run. No matter what type of industry you are in. No matter the size of your company. There is always ONE thing that every business needs to be good at.
What is that thing?
Writing good freaking copy.
While it might seem like copywriting doesn't matter, it couldn't be further from the truth. We live in a world that is oversaturated with content, and having good copy is what separates you from your competition.
Good copy allows you to cut through the noise.
Good copy allows you to clearly communicate your message.
Good copy allows you to make an emotional-connection with your audience.
And all of these things combined = more sales for your business.
But while copy is foundational for every business, I understand that not every business has the budget to hire an SEO Copywriter or outsource premium content creation.
Which is why I wrote this article showing YOU 3 simple ways to improve your copy.
These tips are fairly basic but highly effective so if you are quick to implement them, they could positively affect your bottom line right away.
Let's jump right into it…
Copywriting Tip #1 – Focus on Your Headline
The ultimate 80/20 rule for copywriting is this – focus on your headline!
The headline is without a doubt the most important part of any piece of content. It's the first words the reader reads and it dictates whether or not the reader will take the action that you want them to take.
Maybe you want them to click a button.
Maybe you want them to fill out a form.
Maybe you want them to read an article.
Whatever your goal is – the headline is the ONLY way to get them to take action.
For example, this article took me about 2.5 hours to write, but I spent 25 minutes just working on the headline.
In fact, headlines are so important that world famous advertiser David Ogilvy said this about them…
"Five times as many people read the headline as the body copy. When you've written your headline, you've spend 80 cents of your dollar"
I could literally write 10,000 words JUST about tips and tricks for writing magnetic headlines, so if you are interested in a more in-depth lesson, let me know in the comments below so I can write a follow-up article!
Copywriting Tip #2 – Chop up your sentences
high-quality piece of content. So Google's super-sophisticated algorithms will replace you with a piece of content that has a lower-bounce rate, and therefore better serves the reader.
So for all these reasons and endless more – please, chop up your copy.
Copywriting Tip #3 – Use High Emotion Words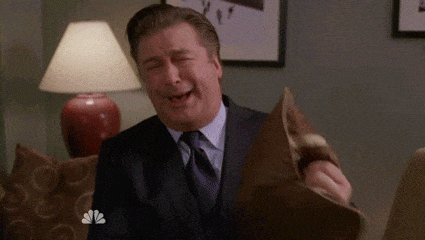 380 high-emotion words will give you inspiration for any type you need to make your copy more emotional and interesting.
Final Thoughts
Remember, the most important part of writing great copy is making sure that your copy CONNECTS with your desired audience.
In my opinion, if your copy is not connecting, it is failing.
If you are looking for ways to connect with your audience and increase sales, speak to one of our Digital Strategists today to learn more about our SEO Services and our Premium Content Writing Services.
What do you think about copywriting? Do you have any more tips for how to better improve copywriting? Let us know in the comments below – thanks!