Ecommerce Fraud in 2020 – Everything You Need to Know
With Black Friday and the holidays right around the corner, it's important to prepare your eCommerce business for fraudulent activity.
Because fraudulent activity is probably MUCH more likely than you realize…
What is eCommerce Fraud?
Ecommerce fraud occurs when someone uses information that is either stolen or fake to purchase a product or pay for a service.
ECommerce fraud happens more often than you think, causing substantial financial losses for every online business involved. The Association of Certified Fraud Examiners has detected that 50% of all small businesses operating online will find themselves in fraudulent circumstances, costing them around a massive $114,000 USD annually.
The bad news is that if you accept a fraudulent payment, you may have the responsibility put on your shoulders for the financial loss. There are also phishing and hacking schemes you need to be aware of.
Ecommerce Fraud Statistics You Need to Know
The rate of credit card chargebacks rises 20% annually. In 2018, online businesses collectively experienced a $24 billion loss.
Most credit card fraud happens in the United States (38.6%).
Credit card fraud rose by 18.4% two years ago and is only getting worse.
Back in 2017, online shopping frauds expanded at a rate of 30%.
Three years ago, 16.7 million US consumers experienced identity theft. This cost these consumers a collective $16 billion.
Any industry can be hit by eCommerce fraud. This was noted a few years ago when eight major industries collectively lost $57.8 billion.
Types of Ecommerce Fraud
Identity Theft
Simply put, identity theft occurs when your identity is stolen. In 2018, 450 million records of personal information were stolen.
There are also people "pretending" to be other people – this is called phishing, and it occurs more than you realise!
Many scammers also steal other people's accounts.
Chargebacks
Ecommerce businesses can lose $3.94 for every $1 due to a chargeback, and 40% of customers who use this tactic usually do so again within 60 days.
Chargebacks typically occur because the majority of customers don't have the patience to get a refund directly from the eCommerce shop owner from where they purchased their product.
A great solution for this is Disputify , an eCommerce software solution that tracks, predicts and prevents customers who buy and receive online goods and then perform a false chargeback to get those items for free.
Shipping Fraud
Shipping fraud refers to the process whereby scammers receive stolen goods at their own home/business address that they've bought online.
Billing Fraud
In this kind of fraud, scammers will use the address of the person's identity they have stolen to buy merchandise.
It's noteworthy to mention that Ecommerce fraud grows during the holiday season – especially around huge online sales during Black Friday, Cyber Monday, and the days building up to Christmas, costing businesses thousands. So, the question is, what measures and tools can be used to protect your online business against Ecommerce fraud?
6 Ways to Protect Yourself Against Ecommerce Fraud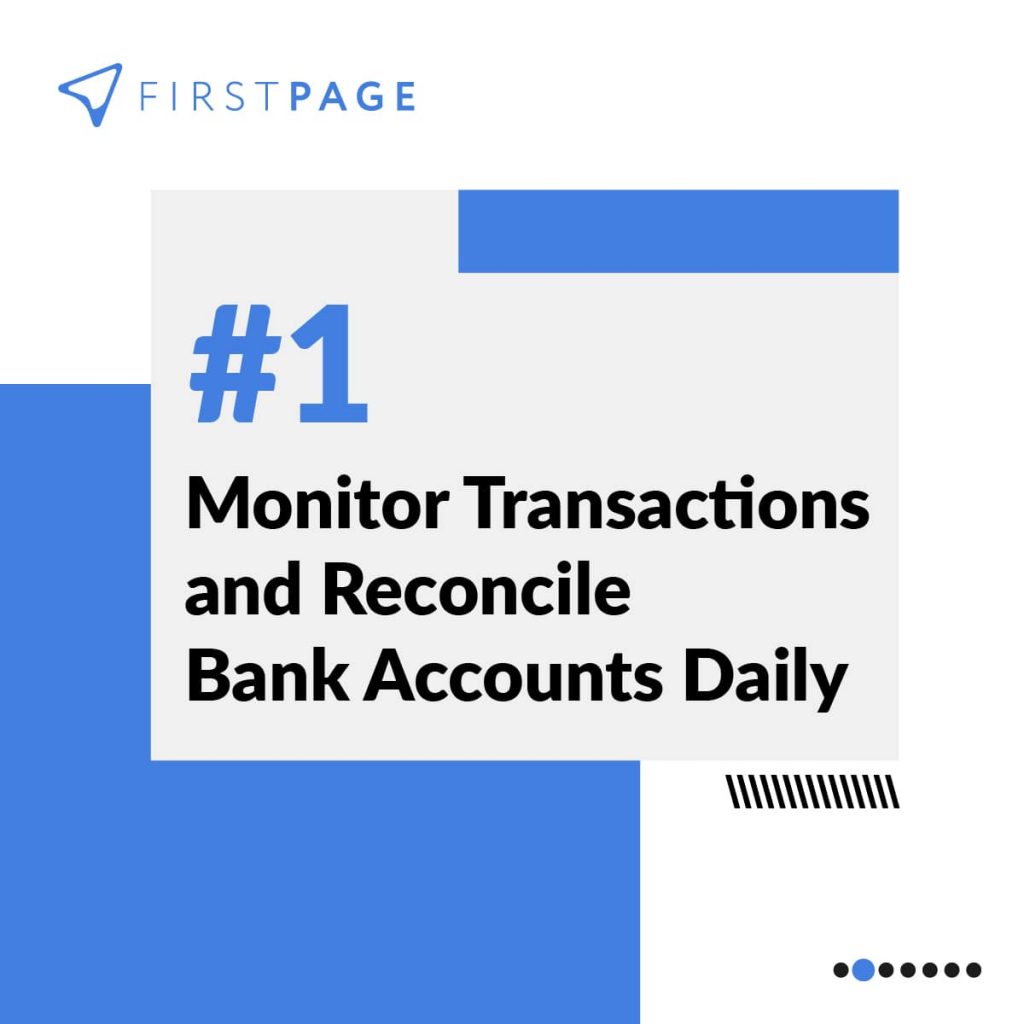 #1 – Monitor Transactions and Reconcile Bank Accounts Daily
You need to really keep an eye on things as far as your eCommerce business is concerned. Frequently review all your accounts and transactions, and look for things such as inconsistent billing and shipping information, and physical locations of purchasers. It's wise to invest in tools that track customer IP addresses and let you know of any countries and addresses that are well known for fraudulent activity.
The kind of software mentioned above is IPAM software. It helps you keep track of all IP addresses, and translates between DNS and DHCP address information. There's lots of different software available for this, such as SolarWinds IP Address Manager, BlueCat IPAM, LightMesh IPAM, and more!
It will also help you keep an eye out for any email addresses that look suspicious. Free and anonymous email addresses (like Yahoo and Gmail) belong to most fraudsters, as it's so easy to create them.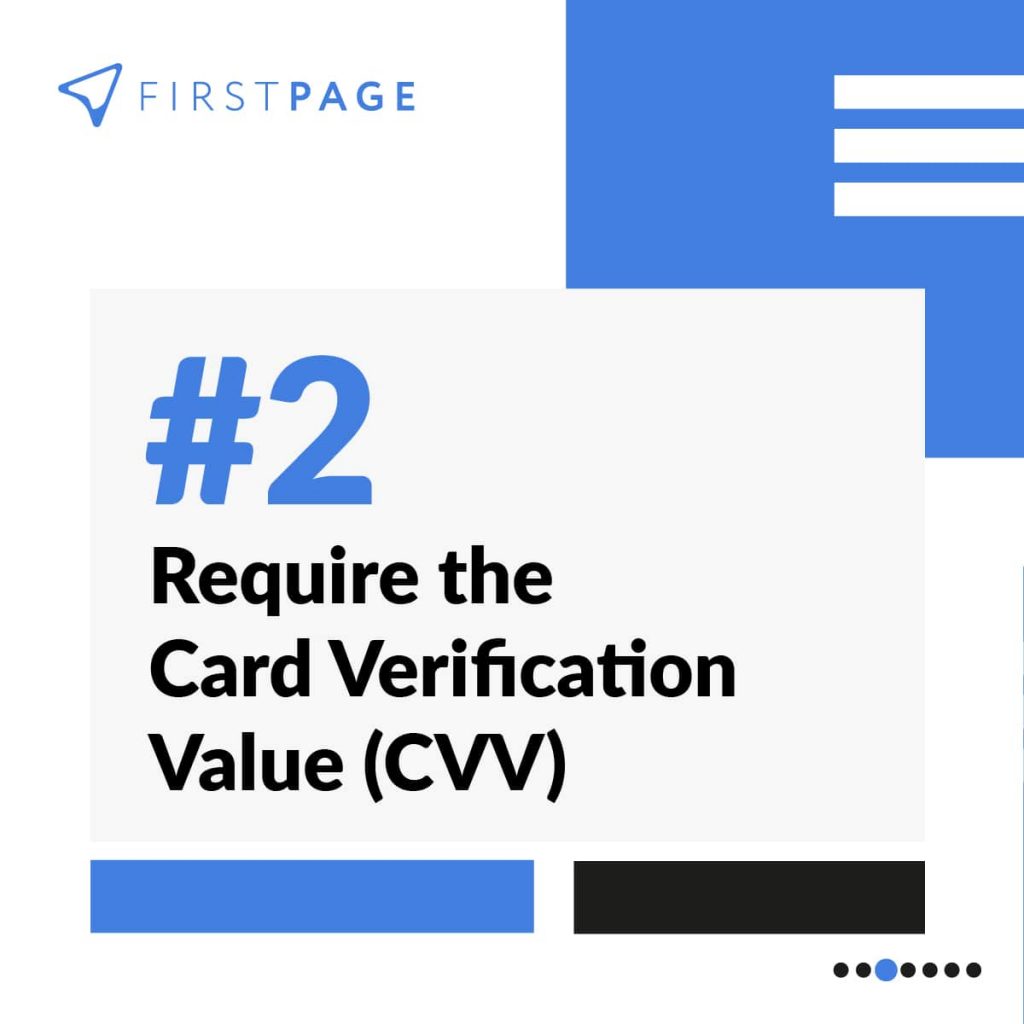 #2 – Require the Card Verification Value (CVV)
The Card Verification Value (CVV) is the little three or four-digit security code you'll find at the back of credit cards. PCI (Payment Card Industry) rules prevent any sort of digital storage of the CVV with the credit card it's attached to. That's why it works so well! Unless a scammer has stolen a physical credit card, they won't be able to purchase things that require the CVV. Use a CVV requirement in your checkout process of your online store, and less fraud will occur.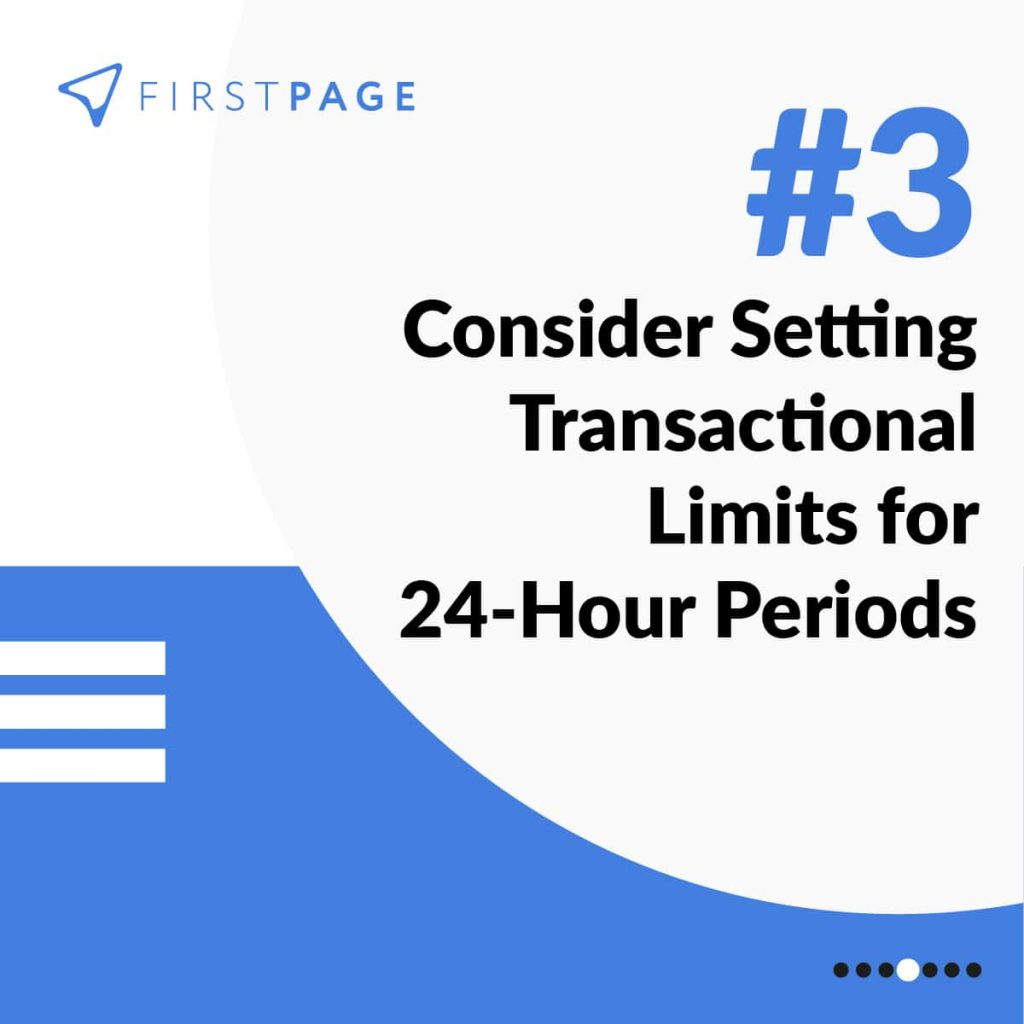 #3 – Consider Setting Limits
Setting limits makes sense. Base this on your order and revenue trends. Limit the number of purchases and the total amount of dollars you'll accept from a single account in a 24-hour period. This will help limit the financial damage should fraud occur.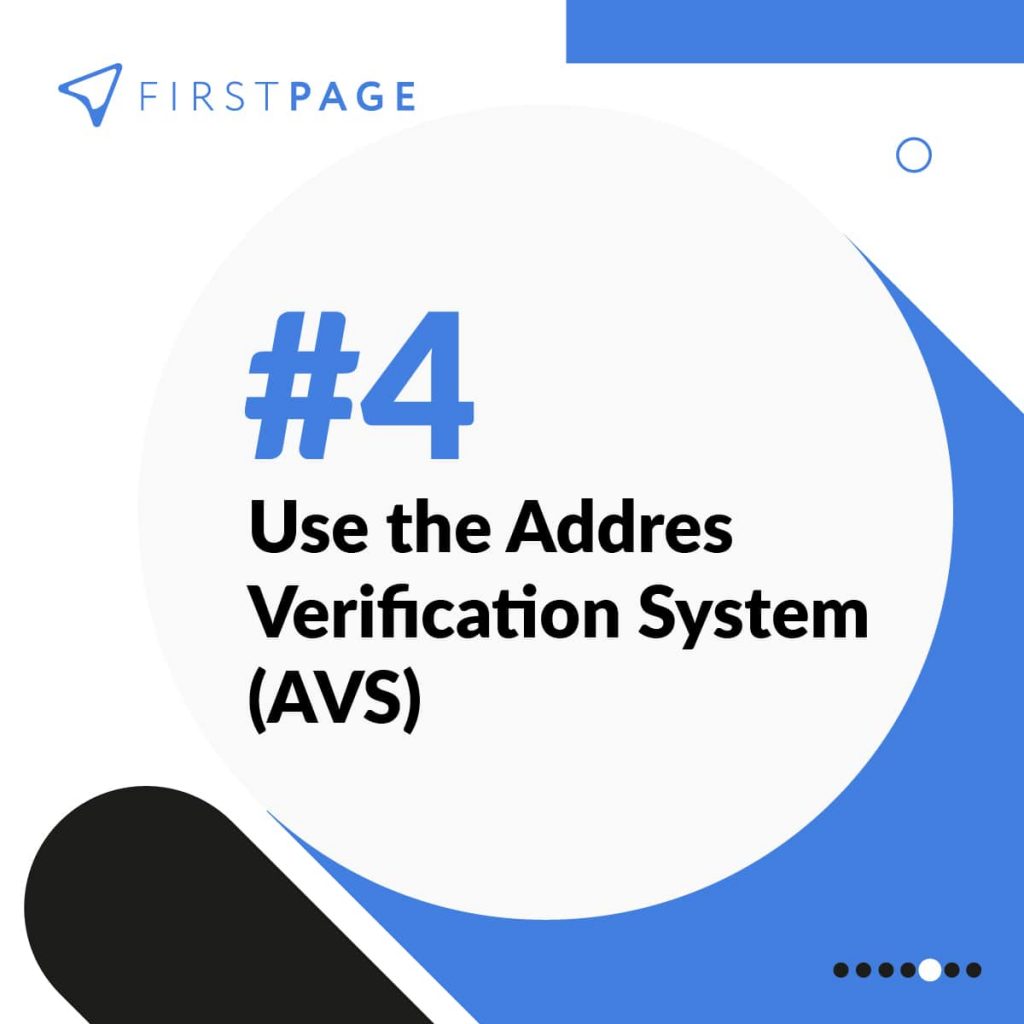 #4 – Use the Address Verification System (AVS)
Address Verification Systems look at the numeric parts of the billing address attached to a specific credit card, to the address that the credit company has for you.

AVS is an inbuilt fraud tool in most payment processing solutions, but always make sure it's supported with your payment processor.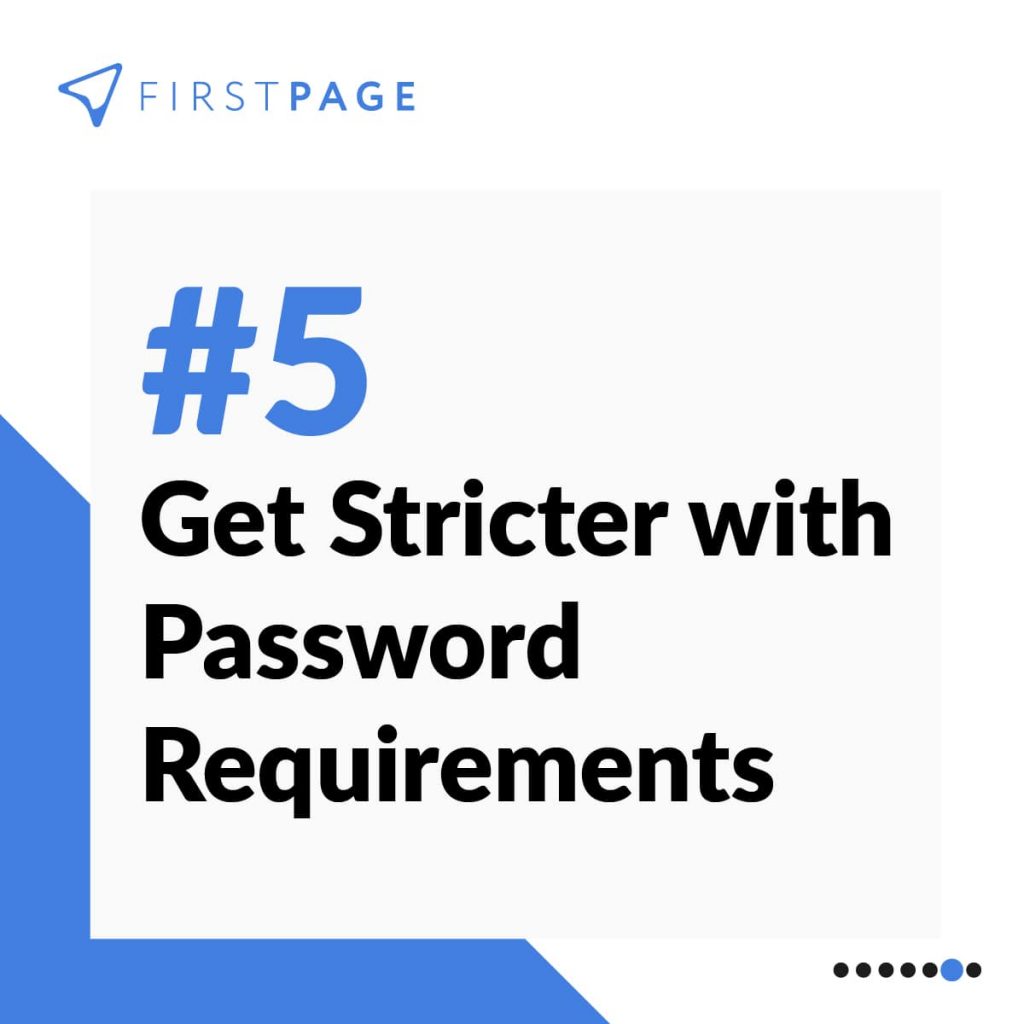 #5 – Get Stricter with Password Requirements
Hackers can easily crack passwords using programs they've created. Enforce strict passwords for your customers – ones that require eight digits with at least one capital letter and one numerical figure, and you'll have a better chance of keeping scammers at bay. Tell your customers why this is important, and they won't mind spending a little more time coming up with a creative password.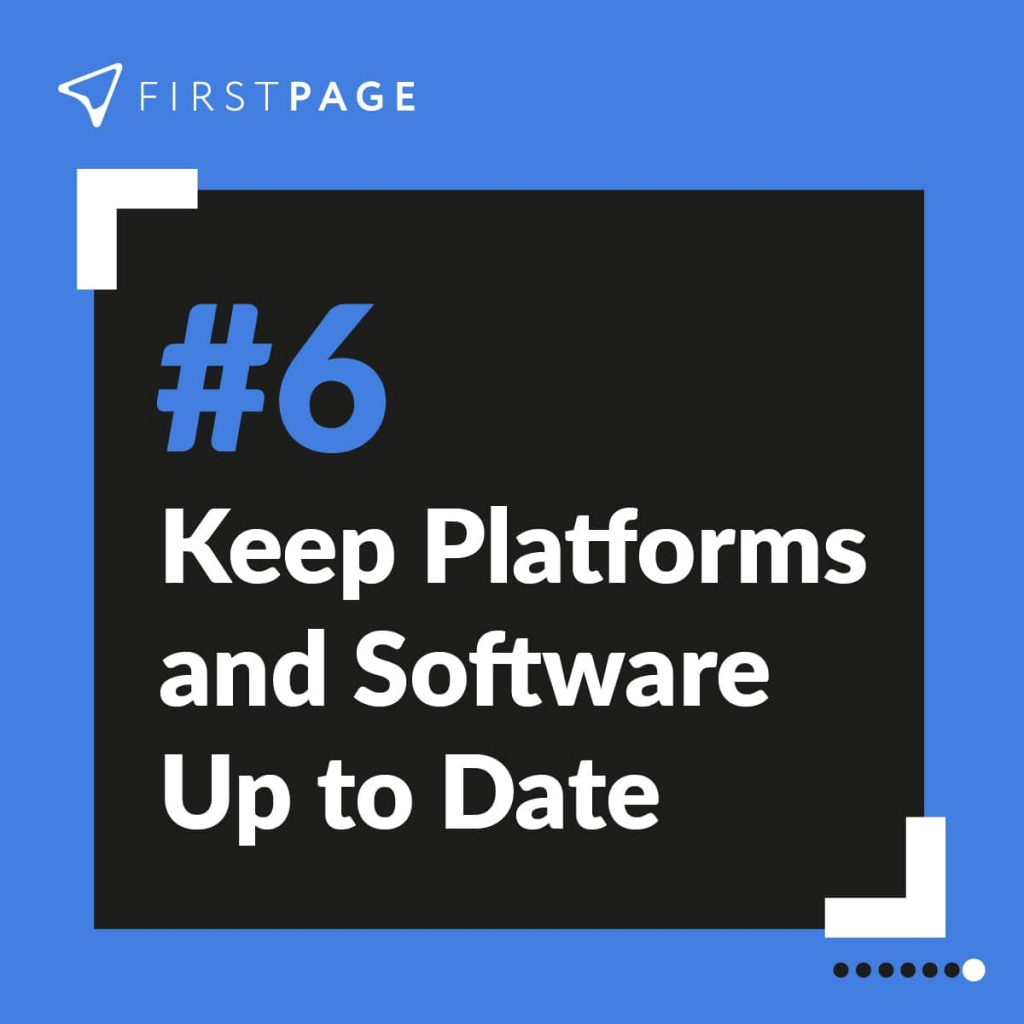 #6 – Keep Platforms and Software Up to Date
You need to make sure your operating system is up to date with the latest version, as this will protect your online business more in the long run. Providers regularly update their software with things such as security patches to help prevent fraud and protect you from the latest malware and viruses.
Also, keep an eye out for the latest anti-malware and anti-spyware software to help you keep safe online.
PCI & Online Payment Platforms
Finally, the Payment Card Industry Security Standards Council (PCI SSC), which includes American Express, Visa and MasterCard, has created the best practices you should use to keep yourself safe from Ecommerce Fraud. We encourage you to take a look at this.
You should also offer your customers the choice of using online payment platforms such as PayPal and Payoneer as these are very secure international online payment platforms.
Conclusion
As long as Ecommerce exists, there will always be eCommerce fraud. Take the time to perform the necessary steps so that you don't find yourself victimised by scammers and hackers who want to do you harm. This way, your eCommerce business will thrive, and you won't have to worry about financial losses every year!
If you are interested in growing your eCommerce business with next-level Digital Marketing solutions, contact us today.