What is Magento? Selling Online and Need an eCommerce Platform? You NEED to read this!
There is a question asked many times (often by those that are new to eCommerce), and that is: "What is Magento?"
Our previous article on Shopify covered the massive growth of eCommerce websites recently. Since COVID-19, people are now choosing online stores over physical shops – not only out of convenience but in many places due to necessity.
Many people as well are looking at 'hustling' or looking for additional income. Having an online store and starting an eCommerce business is an option for hustling.
Fear not if your brick-and-mortar business isn't attracting any customers at the moment. The answer is simple – all you need to do is move it online!
The eCommerce industry is worth billions, and it's only growing year after year. There's a reason Jeff Bezos (founder of Amazon) is said to be the wealthiest man in the world!
However, it's Asia that is leading eCommerce sales globally, followed closely by the United States and West Europe.
It has been predicted that by the year 2040, 95% of all global shopping will take place online. Without a doubt, our world has entered the digital era where technology is at the forefront of nearly every activity – and it shows no sign of slowing down.
If you want to succeed financially in eCommerce, using Magento Marketplace could be a great solution for you. Magento eCommerce enterprise edition is a great option for larger retailers wanting to enter the online store space.
What is Magento?
In short, Magento is an eCommerce platform that hosts eCommerce businesses of all types.
Magento is one of the top eCommerce platforms to use if you want to grow a new brand or take your existing business and direct it into online retail.
Magento has been around for 12 years (since 2008), so it's evident they know what they're doing.
They go through 100s of billion in gross merchandise volume annually and have been the choice of small and large businesses for years, despite steep competition in the industry.
The Magento eCommerce platform deals with huge names in retail, including electrical, furniture, and IT giant COURTS, fashion retailer Forever New, technology manufacturer ASUS, and sports nutrition company Bulk Powders.
In fact, 12% of retail stores globally use Magento. Many of these use Magento enterprise edition. This is a considerable percentage since this is such a competitive industry. Currently, there are platforms such as:
Magento
Squarespace
BigCommerce
WooCommerce
Shopify




Before deciding which ecommerce platform to use, it's vital that businesses delve deep into each platform, comparing the pros and cons of each to make an informed decision.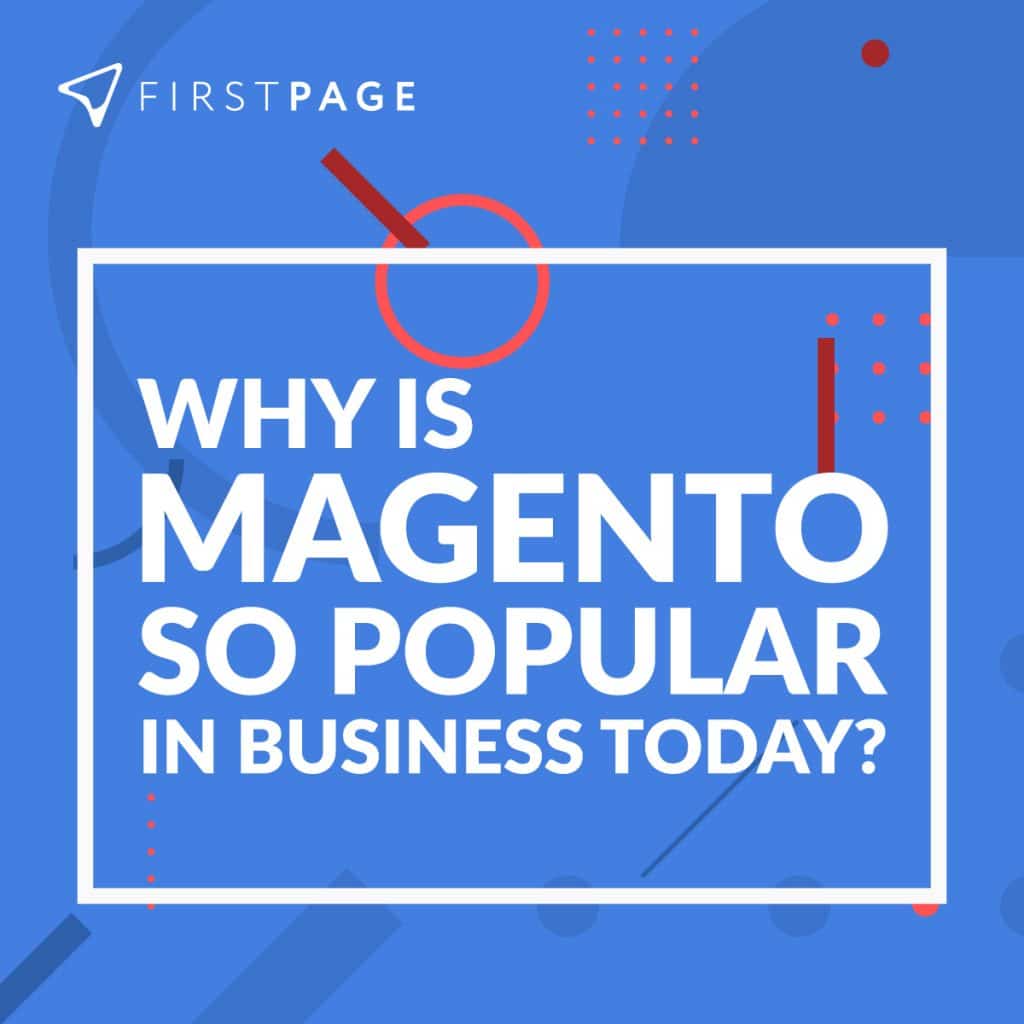 Why is Magento so popular in eCommerce today?
Magento allows for unlimited customizations, headless architecture that is completely flexible, and continuous third-party integrations.
Its goal is to enable businesses to form unique and attractive shopping experiences that draw you in.
Many solutions are offered by Magento, all of which are easily scalable to suit different types of businesses, both big and small, and all with their own needs. There are:
1. Magento Commerce
2. Magento Business Intelligence
3. Magento Order Management
4. Adobe Commerce Cloud
Users and customers engage in a completely flawless experience due to Magento's key highlights and features that play together beautifully.
Now that we know what Magento is let's dig a little deeper and find out what the platform is famous for.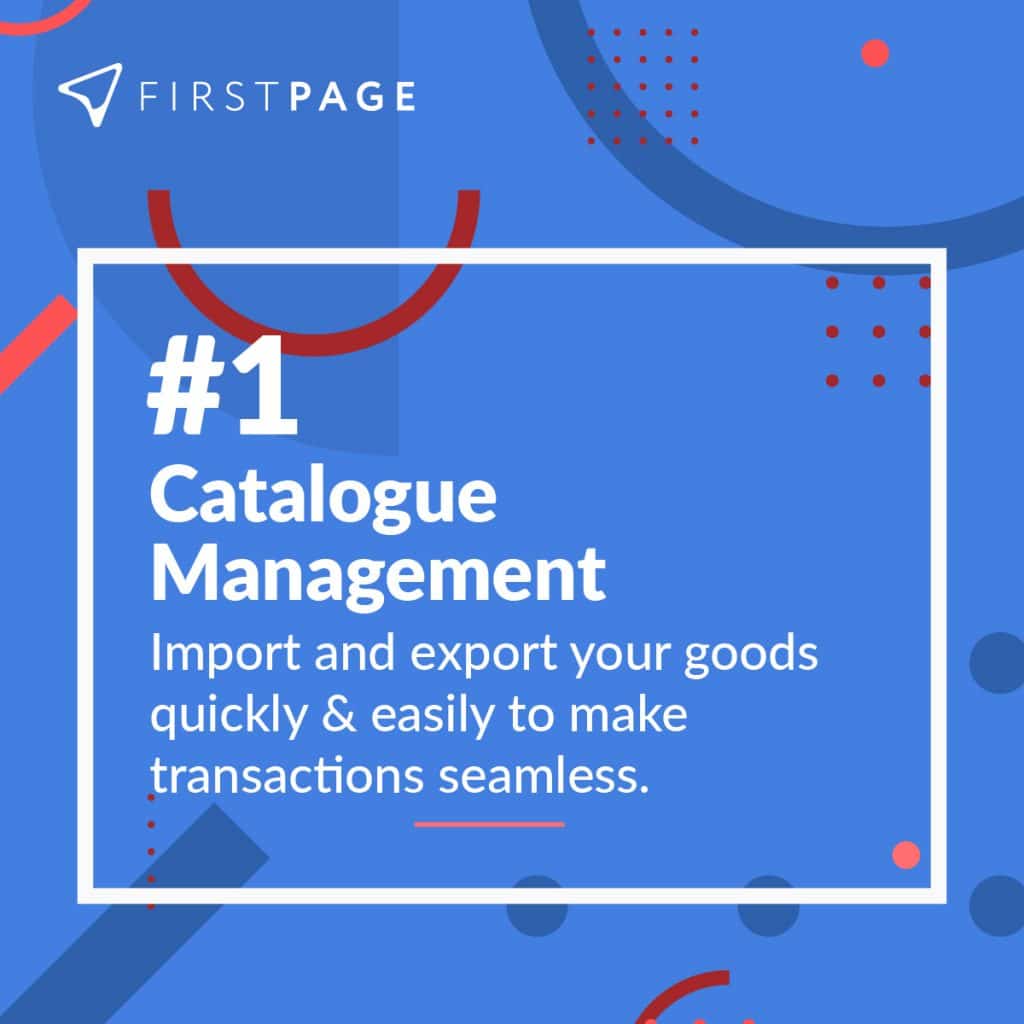 1. Catalog Management
If you are getting married or have a baby shower coming up, Magento Commerce offers a fabulous gift registry.
In general, Magento allows you to import and export your catalog in batches quickly and easily. It allows for the uploading of countless images per product, which can save you lots of time.
It also allows you to enable the wish list option so that your valued customers can save the products they have their hearts set on for future purchases.
On top of all this, you can add search filters, product comparisons, and set payment and shipping options that your customers will choose depending on what they prefer.
This is all in the name of making their user experience and transactions as seamless as can be.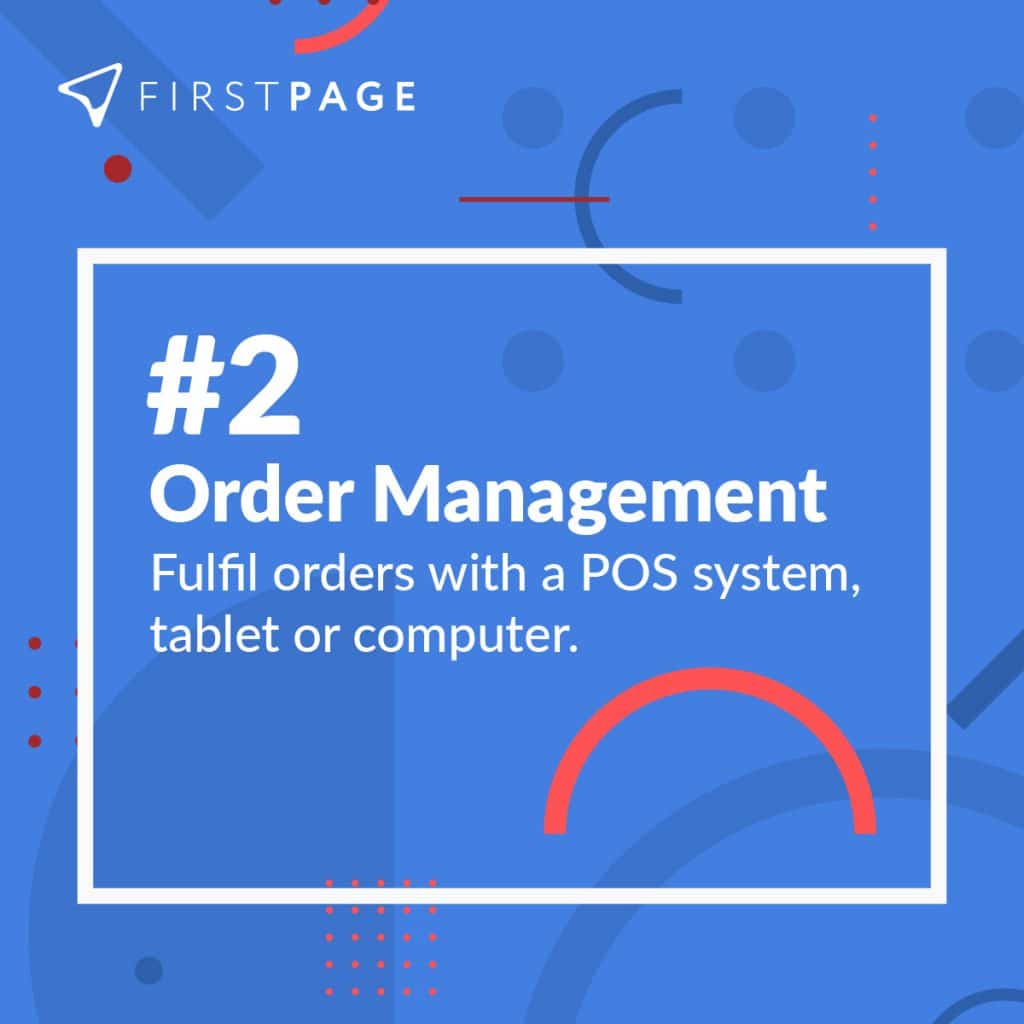 2. Order Management
When it comes to order management, you can easily fulfill orders with a Point of Sale (POS) system, tablet, or computer and process huge volume orders with just a simple click of the mouse.
You can also create invoices and shipment notices in conjunction with each order.
Magento has an order management system that works efficiently and smoothly, bridging the gap between online and physical retail and providing the greatest of customer experiences!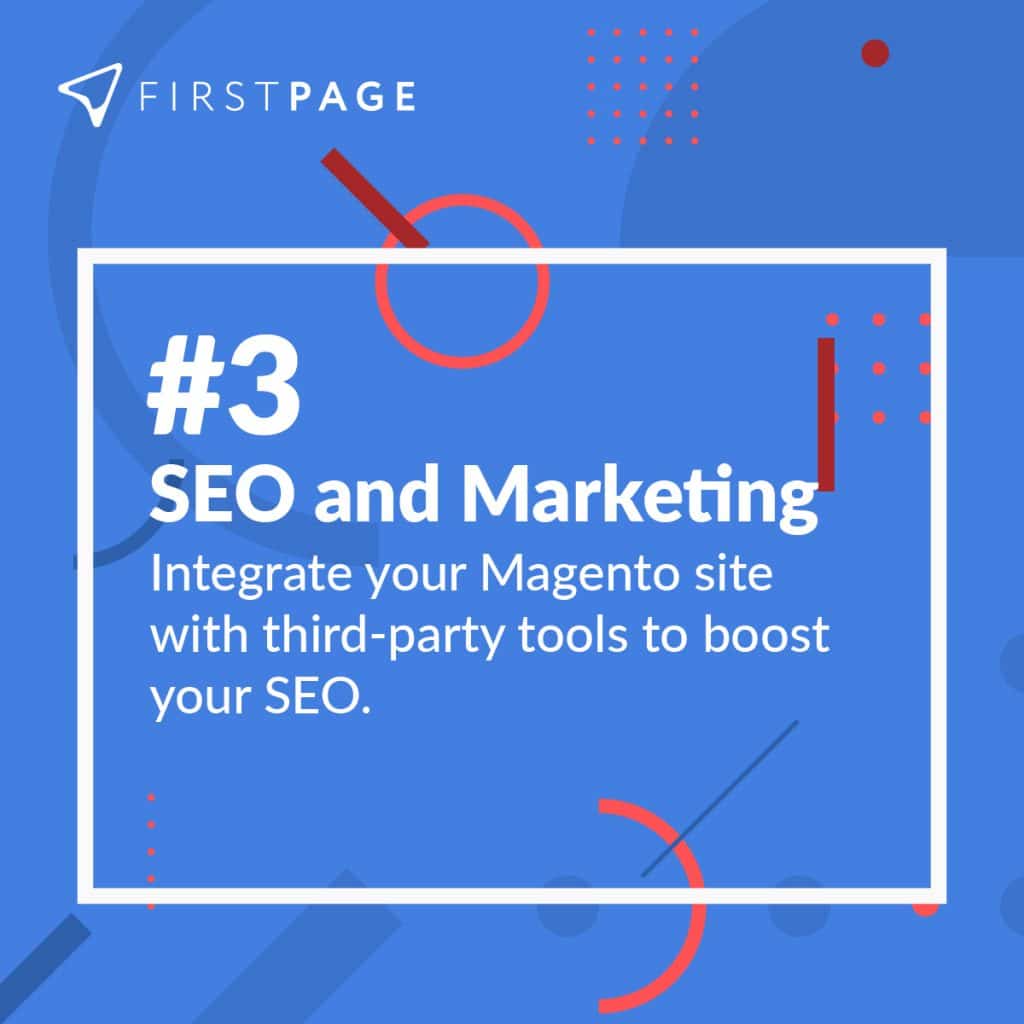 3. SEO and Marketing
SEO – Search Engine Optimization – what is eCommerce without it?
With Magento 2, you can integrate your online business with third-party tools such as Buffer and Hootsuite to raise your SERP (Search Engine Results Page) rankings.
You also have the opportunity of creating and distribute promo codes through newsletters, EDMs, and offline.
Magento makes SEO objectives work even more in your favor: you can create SEO-friendly URLs and great landing pages to go with PPC campaigns.
Learn more about Magento SEO and what it can do for your business.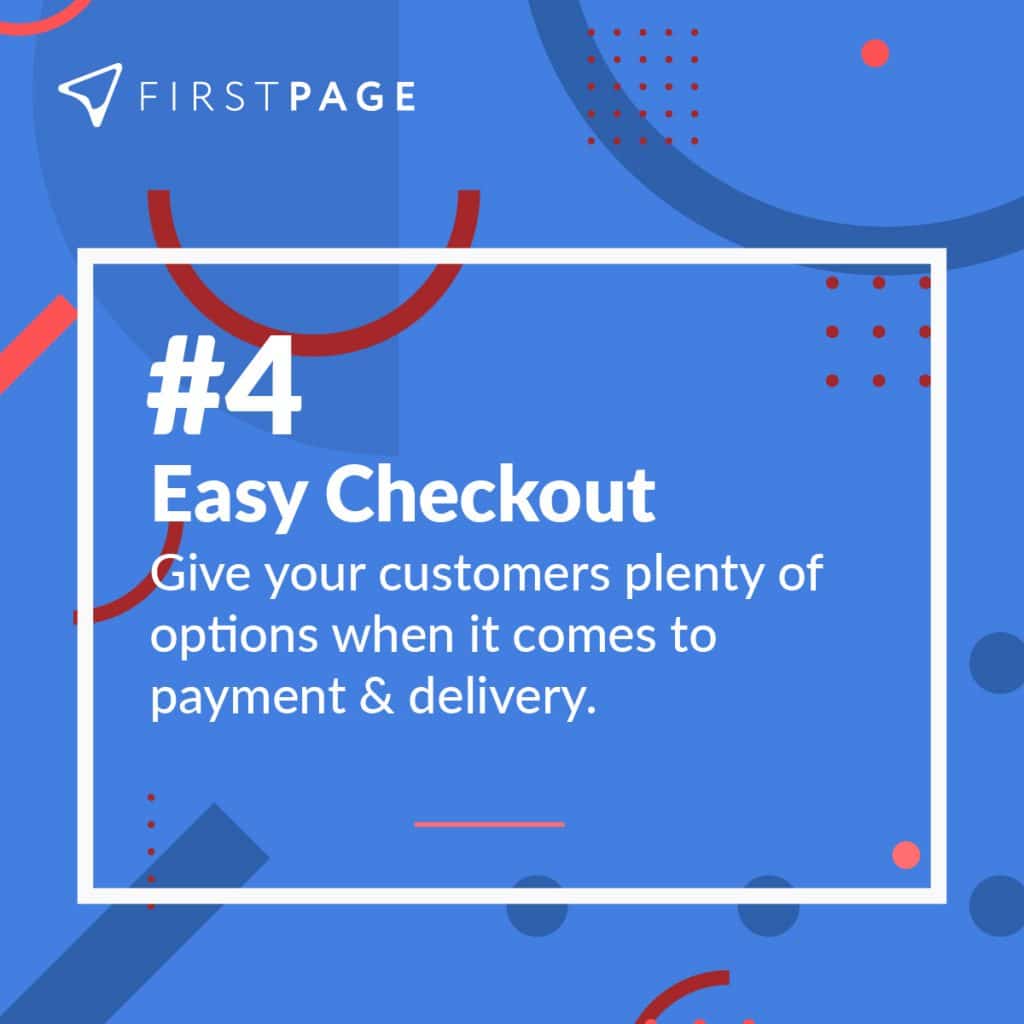 4. Easy Checkout
Magento gives you multiple checkout options:
Shipment to different addresses (per single order)
Saved checkouts
Gift messages to recipients
Customers can buy multiple products at once and check them out all at once, conveniently and quickly, through the many different payment options compatible with Magento.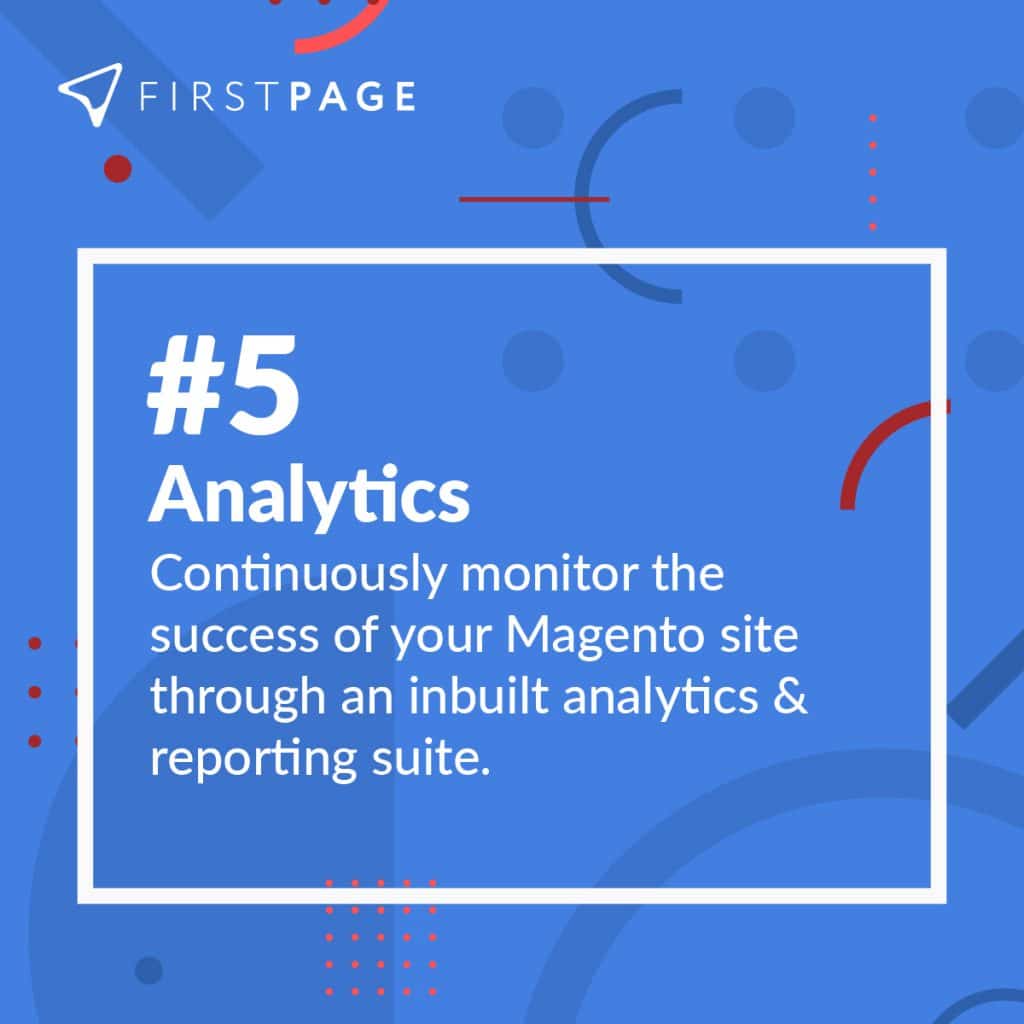 5. Analytics
To stay on top of things, you must continuously analyze your campaigns' progress.
This way, you can tweak where necessary. Magento has an inbuilt analytics and reporting suite that allows you to monitor consumer trends and the opportunity to strategize. 

Conveniently, Magento analytics can integrate with Google Analytics, allowing you to gain access to a comprehensive suite of data that provides valuable insights into your website's performance.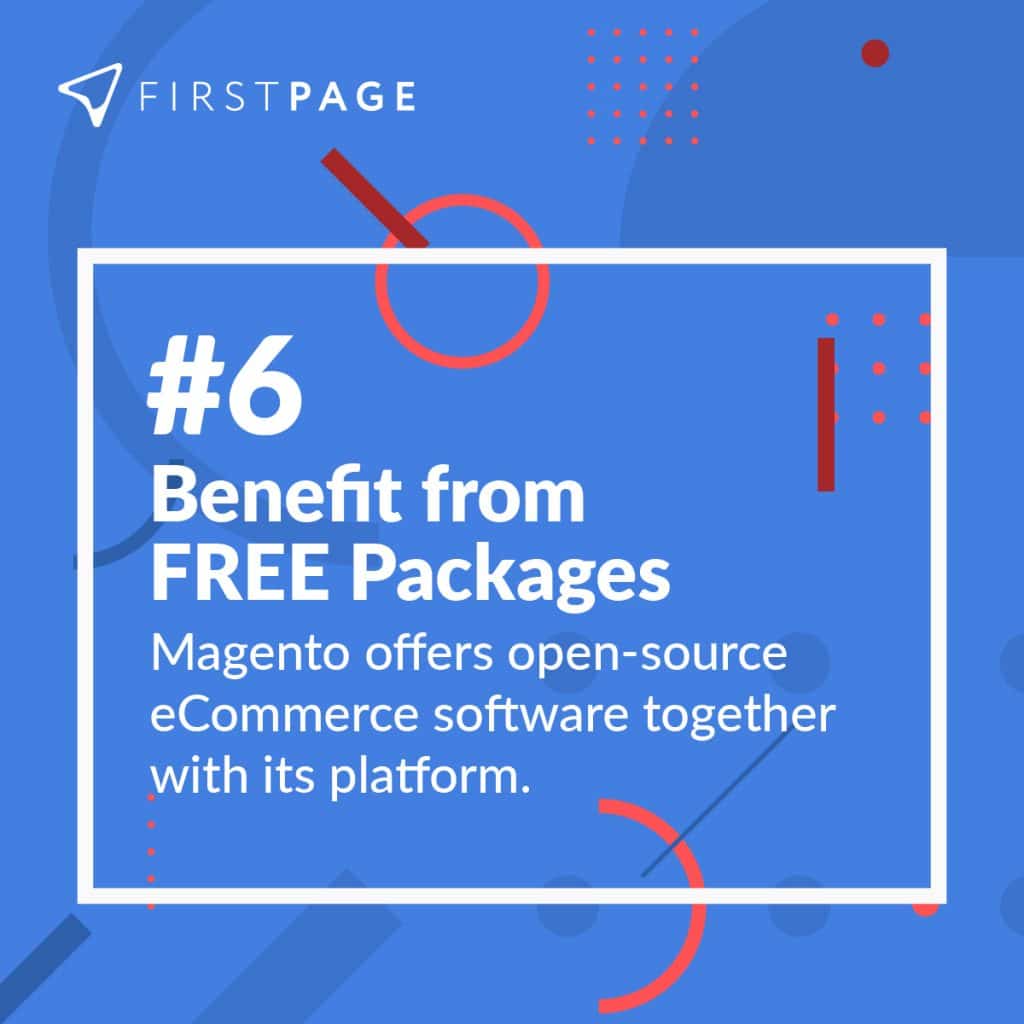 6. Benefit from FREE Packages
Magento also offers free open-source eCommerce software together with its paid platform. It caters to enterprises that are small, medium or large.
The question is, how do you know which one is best for you?
If your business has less than 500,000 SKUs (stock-keeping units – scannable bar code), with very little attributes in your online store, and if you only do business in one country, then Magento Open-Source is the right choice for you.
There isn't 24/7 support, so this option best suits a small business.
If you have a large online store involved in wholesale, Magento Commerce is the best option. If your business is mainly engaged with B2B as opposed to B2C and needs advanced marketing and analytical tools, Magento Commerce is definitely the way to go.
You get the opportunity of creating a unique user experience (UX), and there's support for you 24/7. It is the ideal option when selling, or planning to sell, internationally.
Final thoughts: Why you should choose Magento
We have covered what Magento is and the various reasons so many online businesses use it. However, the question remains, "is this the platform for you?"
As you know, there are dozens of eCommerce products and platforms online, but not many have been around for more than a decade, with tons of success stories to go with them. There are numerous reasons why 7-8% of users convert yearly from competing platforms.
In comparison to all its competitors, Magento wins hands down. This is because it's a fantastic multi-channel eCommerce platform that works quickly and is optimized to be user-friendly.
Magento also conveniently allows users to choose any hosting provider they want, instead of being forced to choose between a limited selection.
If you have an online business or plan to move your retail business online, go with Magento and watch your business explode with more customers than you could ever imagine!
Maybe you already have your Magento eCommerce store up and running. With so many product listings to manage, it can be time-consuming.
How to keep up looking after your sales? Let us help you with our Magento SEO services that will help you increase your sales – in no time!
What else can you do to improve sales from your Magento eCommerce store?
As you know, keeping ahead of the competition for your eCommerce store requires constant investment. With so many Magento commerce merchants, what more can you do to drive sales? To help you, we have some great marketing blogs that can guide you to marketing success:
You probably have a lot on your plate if you are a busy entrepreneur running an eCommerce business. If this is the case, we encourage you to review some of our strategic marketing services to drive more sales and keep you ahead of the competition: