Webpage Ranking and SEO 101 basics
Webpage ranking and how to improve are so important for any business. The purpose of your webpages is to drive quality traffic and therefore sales. One knowledge bite for SEO 101 basics is that, if your webpage ranking is low, it means that potential customers are not able to find you. Now, that is not what you want, is it? SEO and website rank go hand in hand. One needs the other without any doubt.
In this SEO 101 basics series, we will take you through the "whats", "whys" and "hows" of the many different facets of SEO. You've landed on the first instalment of our SEO 101 basics series, where you'll get a crash course on the fundamentals of this core aspect of digital marketing.
With that said and done, let's start from the beginning!
What is SEO and Webpage Ranking?
Search Engine Optimization, popularly known as SEO, is the practice of driving website visitors – also called "traffic" – to a website via organic means while raising its search engine ranking based on certain criteria.
In other words, the goal of SEO is to get your website ranking higher on search engine result pages (SERPs). It sounds like a difficult task, but there are countless ways website owners can optimize their website. These help you rank better, get more traffic and drive conversions – win-win!
A strong SEO strategy optimizes a website to provide the optimal user experience, utilizing different techniques to appeal to search engines bots too. There are so many techniques and ways to go about it, SEO can be viewed as an art as well as a science. But this begs the question – why do it at all?
Is SEO Website Rank Important?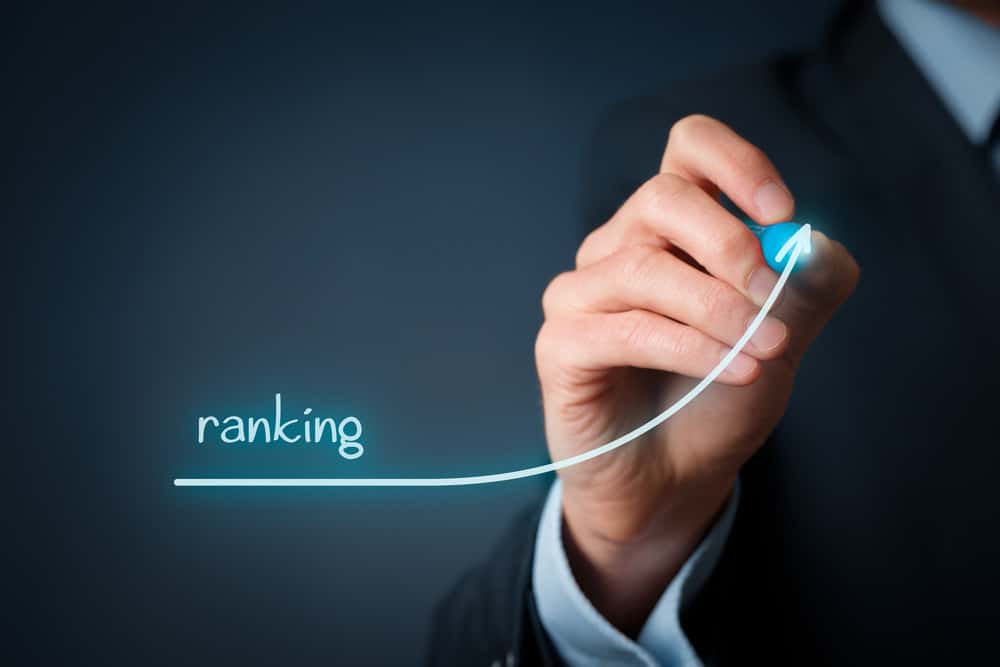 For businesses, simply having a website is not enough. Your webpage ranking is also important. To make this happen and to get the most out of your website, you need to implement SEO best practices.
SEO is crucial for a number of reasons, the first being that having a better webpage ranking means your site is more visible to searchers. Higher visibility levels mean more searchers will locate your site on SERPs and give you a click. It can be looked at as a numbers game, and good SEO will stack the odds in your favor.
With a strong SEO strategy behind you, you'll achieve better outcomes and experience more tangible benefits from your website, ultimately resulting in more revenue for your business.
So how does it all work? SEO uses organic methods to gain organic traffic, but this type of organic isn't talking about your fruit and vegetables!
Now, on to the technical stuff!
What Does Organic Mean in SEO?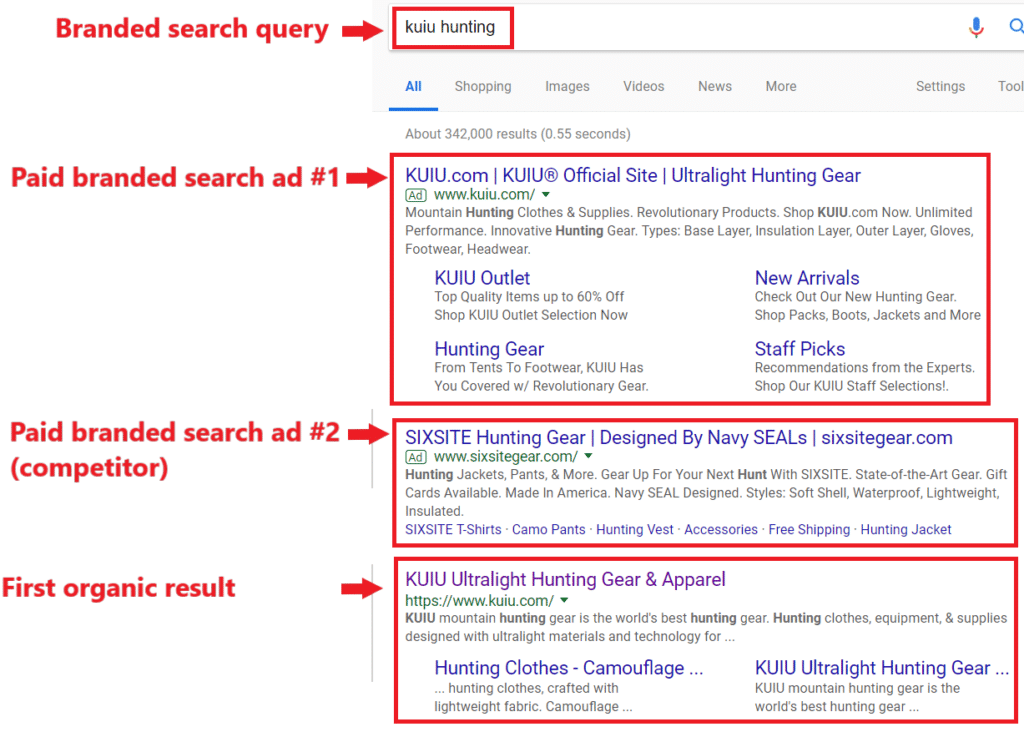 The term "organic traffic" refers to searchers who locate your website by:
Directly typing in your website URL
A link from another website
Unpaid Google search listings
The third point is the one site owners have the most direct power to influence, and therefore will be our main focus in this guide. An unpaid Google search listing is also called an organic listing, which means that the site achieved its webpage ranking by using SEO to get there rather than using paid search engine marketing (SEM) methods.
Websites that achieve rank 1 for their webpage ranking on a set of search terms in Google, Baidu, Bing or any other search engine get the lion's share of organic traffic. According to studies by Search Engine Journal, over 25% of searches end in the user clicking an organic page 1 search result. Additionally, the first five search results account for 70.4% of all clicks.
This puts organic traffic and SEO right on the top of the digital marketing hierarchy. But how do search engines work out which websites go where on SERPs?
How Do Search Engines Work?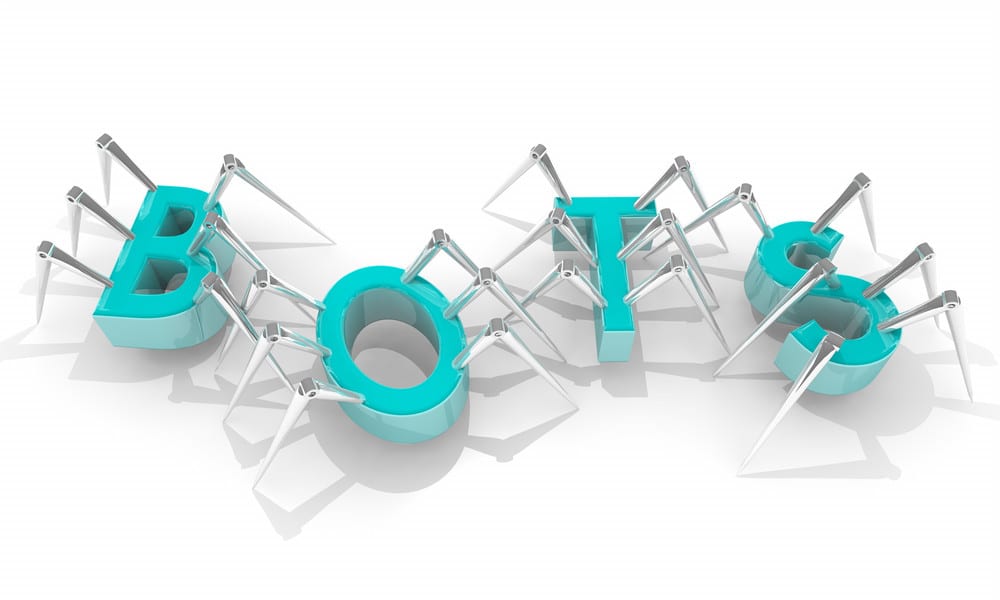 Search engines generally build their index according to the findings of web-crawling mechanisms known as "bots" or "spiders". These spiders crawl through web pages, usually starting with a list of URLs accumulated from previous crawls. Upon detecting new URLs, the bot will record them in their index. This is one of the first things to know with SEO 101 basics.
Each search engine's ranking formula differs, which is why different providers fetch divergent results for the same search terms. These formulas are referred to as "algorithms", which often fluctuate and change in order to provide the most relevant search results for the end-users.
An understanding of the basic "dos and don'ts" of making your site tick the necessary boxes for these algorithms is the key to achieving a better organic webpage ranking.
What Factors Determine Search Engine Rankings?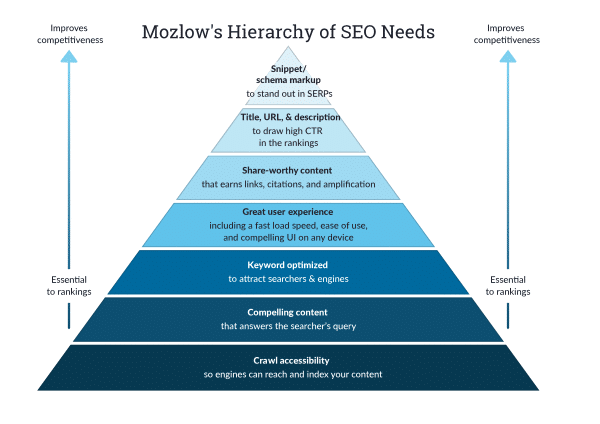 Image courtesy of Moz
Now that we've outlined how search engines work, it's time to get into the nitty-gritty of what criteria search engines use to actually rank pages in their index. Did you know as part of your SEO 101 basics knowledge, that there are over 200 individual factors that determine site ranking, we will summarize the ones you need to know the most.
SEO techniques fall into one of two categories: on-page and off-page. On-page SEO refers to altering the elements of the web page you can actually see. This involves optimizing the HTML code, the onsite content quality, and its structure. In off-page SEO, you'll focus on practices that exist outside of the website including building backlinks, ensuring they are relevant, accumulating social signals and more.
What are the Most Critical On-page SEO Ranking Factors?
1. Keywords
These are the search terms that users type into search engines. By including search terms nominated through research on a relevant platform, your website stands a better chance of ranking higher. A note of caution: onsite content must be readable, first and foremost. "Stuffing" keywords where they don't make sense can actually decrease your ranking, as it is not an ethical SEO practice.
2. Content Relevance
High-quality content reads well, contains the keywords you want to rank for, and is relevant to what the user is searching for. Content is your primary directive for achieving engagement and can include video and pictures as well as the written word.
3. Webpage Structure
This refers to the HTML tags that communicate succinctly to search bots. The easier your page structure is for them to understand, the more favorably your site will be indexed. These include optimizing meta descriptions, meta tags, header tags (H1, H2, etc.) and more.
4. Internal Links 
These ensure users have easy access to other relevant pages on your site, making it easier for bots to crawl and navigate your website too.
5. Page Optimization
On the performance side of things, page load speed and optimization for different platforms or devices also contribute to your site's ranking. For instance, if your images are too large and take ten seconds to load, this isn't good. Likewise, now that mobile SEO is crucial you can no longer get away with not having a mobile-optimized website.
What are Some Important Off-page SEO Ranking Factors?
1. Domain Authority
This evaluates how trustworthy your domain name is. This takes numerous factors into consideration, such as how many other domains link to yours and how long you've had it.
2. Your Backlink Profile
Arguably the king of off-page SEO, your backlink profile is the collection of links from other sites that point to yours. Building backlinks is challenging, but taking measures like posting a link to your website on social media, and doing guest blogs among others can go a long way.
Final Thoughts
The umbrella topic of SEO has many facets. In posts to come, we'll take you through the different SEO methods, their ethics, techniques for various platforms and much more. Stay tuned for our next instalment!
Having to do SEO yourself can be really time-consuming. If you would like a helping hand please check out our SEO services. Also, please contact one of our SEO experts if you have any questions.
We hope you enjoyed this first edition of our SEO 101 Basics series. If you want a head-start with on-page SEO and have your landing pages make the right impression, check out our blog to get 8 Ingredients for Powerful Landing Pages.