3 Off-page Factors Affecting SEO Ranking
In simple terms, the basis of Search Engine Optimization (commonly known as SEO) is to understand the search engine algorithms and methods in order to optimize the website and improve its ranking on a search page (SERP).
So how does SEO work? Do you need to change the website structure? Write high quality web content? In fact, having good SEO can't be done through one factor alone, like optimizing a website. But in addition to on-page SEO, off-page SEO is vital. For starters, website optimization includes website structure, title, content, and more. To get a more in-depth understanding of website optimisation, read our other blog here.
But many people ignore the importance of off-site optimization. However, a comprehensive approach and good SEO requires each factor to nicely complement each other in order to effectively improve the ranking of the website. Let's take a look at three of the most important factors of off-site optimization.
1. Website Authority
In Google 's algorithm, each website is given a rating for its Domain Authority. In short, the higher the authority, the better the ranking. To give this a bit of context: Ahrefs has researched 218,713 websites to find out the relationship between website authority and keyword ranking. The results show that there is definitely a strong correlation between website authority and keyword ranking.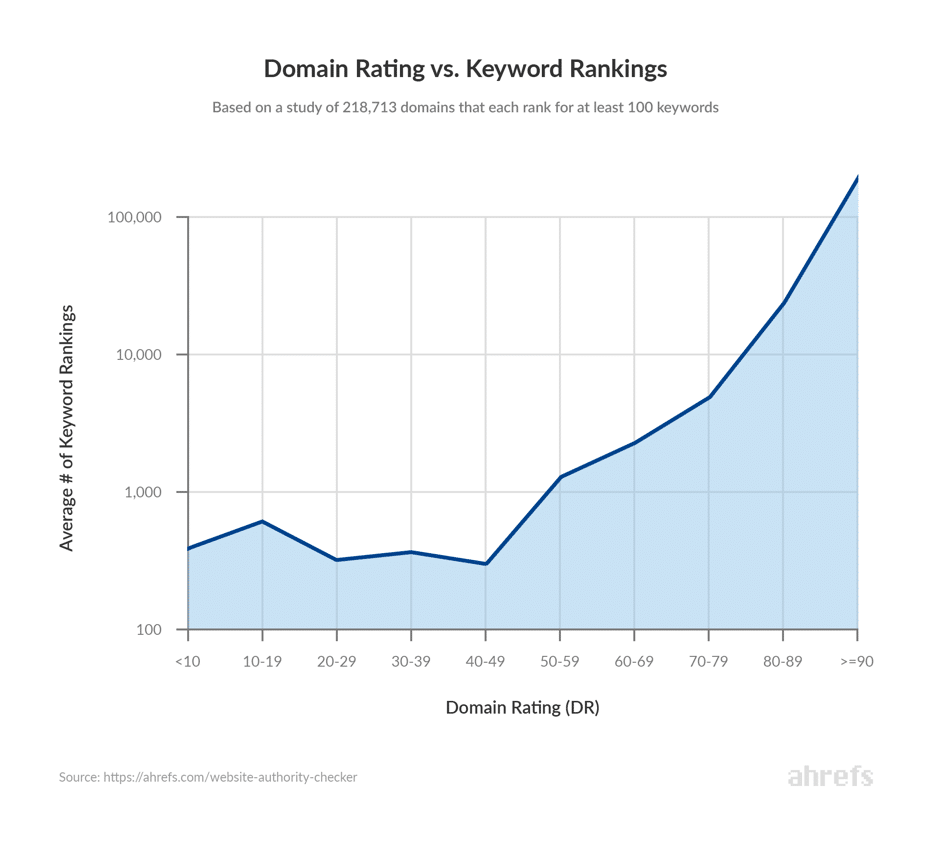 https://ahrefs.com/website-authority-checker
But what constitutes a website's authority, and how do you improve it? The easiest answer is to simply turn to Google and see what factors they use to judge how much a website is trusted. For example, well-known brands often have websites that Google trusts and assigns a high level of authority, such as the official websites of Apple and Microsoft. In addition, websites that use a .edu or .gov domain are given a high level of authority. But what if you're neither an educational nor governmental organisation? How can I improve my website's authority and make Google trust it in the same way that Apple or Microsoft did?
The answer is backlinks.
2. Backlinks
External backlinks (Link Building) take up an integral part of SEO, and is an important factor contributing to website authority. Imagine a candidate that gets the vast majority of votes. It means that more people trust him and agree with his ideals. The concept of backlinking is similar. The more external links a website has, the more Google trusts it, and in turn, the more authoritative these external links, the better the website ranking.
Backlinks can be classified into three basic types:

Natural Links: they are naturally established links that webmasters cannot edit the content of. For example, if a travel blogger writes an article and then adds a link to the restaurant or accommodation they recommend.

Manually Built Links: Intentionally obtained backlinks. This includes connecting customers to your website or asking a KOL (Key Opinion Leader) to share your website content.

Self-created Links: Self-created backlinks on forums, blogs, etc. It should be noted that the creation of a large number of self-created links can be regarded as black hat SEO, which has been recognized and criticized by Google, so be careful.
Google is smart. Your website ranking will drop sharply if you start excessively creating self-created backlinks. Google can understand and differentiate artificial and random backlinks, and can punish the website. The important takeaway is that quantity isn't going to help. On the contrary, low-quality or spammy links will make the website fall behind.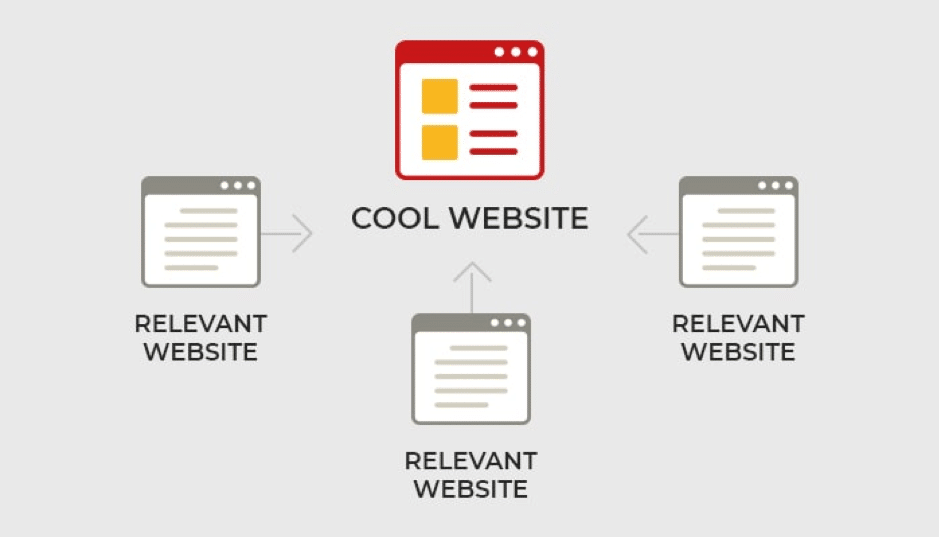 Source: gotchseo.com
3. Social media
On the surface, social media might not seem to have any relation to search engine rankings, but in fact, social media can be the bridge to connect websites and bring more potential visitors and traffic. Try to build your social media, publish unique content, upload attractive visuals, and even promotional content to increase customers' impression of your brand. You can even invite customers to share your website information in their social media platforms. This action is actually similar to backlinks, and if people with a decent following share your content it can improve your website to a certain extent.
Using off-site optimization elements to improve your website's ranking
After reading this article, I hope that everyone has a better understanding of off-page SEO. Want to know how First Page uses SEO strategies to help you achieve higher rankings on Google? Feel free to contact us for a free SEO analysis report!