5 Cutting-Edge Graphic Design Trends You Need to Try
Whether boldly daring or simply minimalist, the answer to what makes a brand memorable remains the same: a visually-striking graphic design.
According to HubSpot's 2018 report on visual content marketing, users retain 65% of the details when information is accompanied by a visual. This percentage is phenomenal, as opposed to an insignificant 10% that's retained when there isn't an image.
In today's digital world filled with digital marketing tools and various creative avenues, the opportunities for innovation are endless. Experiment with design, get imaginative, stand out from the crowd, be expressive and most importantly, enjoy the ride!
In our previous blog, Next-Level: 6 Practical Instagram Trends to Follow in 2018, we ran through six of this year's most practical trends and how you can use each to spruce your profile. Now, it's time to (graphic) design.
If you choose to create a custom Instagram graphic independently or if you prefer to collaborate with a branding agency, here we reveal 5 leading graphic designs sure to inspire your next visual content strategy.
1. Typography Meets Life
https://www.instagram.com/p/BhwGB05gtgJ/?utm_source=ig_web_copy_link
https://www.instagram.com/p/BR3RIe8g3_u/?utm_source=ig_web_copy_link
https://www.instagram.com/p/BnkiDRJhOv4/?utm_source=ig_web_copy_link
It's no secret, content is still king (and evidently, that includes typography).
When it comes to typography, bold is better. Long gone are the days of playing it safe because now, fonts are louder than ever.
Leading by example, major brands Nike, Hong Kong Tatler and H&M to name a few, grab the attention of colossal audiences worldwide with "in-your-face" fonts, designed to demand recognition.
2. The Gift of GIFs
https://www.instagram.com/p/BLQqEKKgK9x/?utm_source=ig_web_copy_link
Fast redefining visual content marketing as we know it, GIFs provide an invaluable opportunity to amplify visual communication and engage mass audiences.
A GIF, a lossless file format for images that equally supports static and animated images, is ideal for sharing stories, advertising a product or service and of course, developing a positive emotional bond with your audience.
Whether used as a social media post or as an exceptional tool for email marketing, GIFs prove an exceptional, eye-grabbing visual method with high engagement rates (labelled "the biggest digital marketing trend in 2017" by Digital Doughnut).
3. Graphic Design Getting Glitchy With It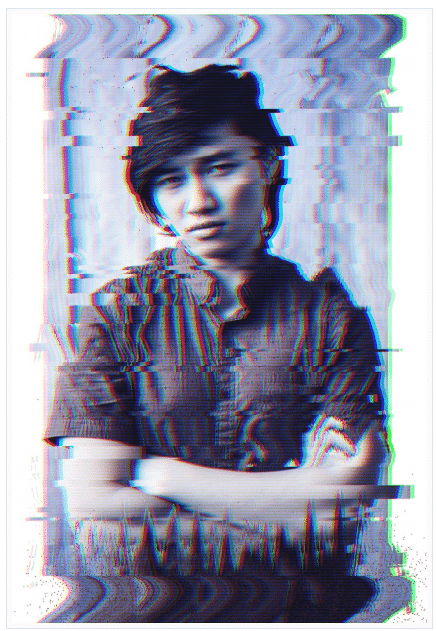 Envato Tuts+ provide an easy-to-follow guide on 'How to Create VHS Glitch Art in Adobe Photoshop' here.
4. Crazed Color Channels
https://www.instagram.com/p/BcqXpT7gHuH/?utm_source=ig_web_copy_link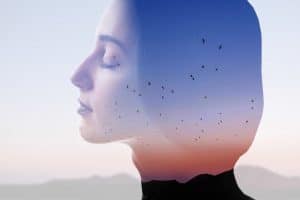 Utilising colour channels to create somewhat of a distorted reality has rapidly become a widespread trend among graphic designers.
This crazed, eye-catching and eminent graphic design trend is typically conveyed through on-point colour gradients, holograms and hallucinations.
This is one of the most experiential forms, as it allows you to manipulate colour schemes and test fresh palettes. And the end result? Phenomenal.
5. Hand-Drawn Illustrations Brace The Big Screen
https://www.instagram.com/p/BT9fBlhAinR/?utm_source=ig_web_copy_link
Digital Arts reports the return of illustrated movie posters, which sees major film posters for box office hits Baby Driver, Star Wars: The Last Jedi and Mother!, all utilising a hand-drawn illustration, combined with digital tools.
Leading by example, South China Morning Post deems 22-year-old graphic designer, Lam Ka-hang, as the "poster boy for lost Hong Kong movie art". The young artist strives to keep traditional art alive, while merely using his iPad to illustrate.
In addition to the film industry, illustrations are also used by digital, editorial, advertising and retail agencies to create enhanced posters, logos, product ads and more.
We hope these graphic design trends have inspired your next visual! To learn how to further connect with your audience, discover The Rise of Emotional Marketing: What You Need to Know and amplify engagement.