How To Do Local Keyword Research In 2022: The Ultimate Guide
Local keyword research is an integral part of search engine optimization (SEO) as it relates to the process of hunting down what people are searching for on search engines. It also involves tailoring the research to the local area(s) where you do business.
In a nutshell, the objective of this is to pinpoint localized keywords that attract high-targeted local traffic to your website.
While it may seem like a long and arduous process, it is rather simple and incredibly beneficial. To break it down into digestible nuggets, local keyword research enables you to develop a firm understanding of what your target audience is looking for when searching for services and products you may be offering.
This is extremely important for business owners that have a deep-rooted desire to increase their reach in specific geographic areas.
Now that it's explained out a little more, it may seem fine and dandy. But, a big question remains – how do you do local keyword research effectively?
In this article, we will delve into the depths of local keyword research and everything you need to know about it in order to make it work for your business.
Why finding local keywords matters
Let's be honest, it is a question many of us have asked before. Essentially, it is vital to do local keyword research as it provides you with useful insights into the words that people use on search engines when looking for business products or services that are applicable to your business.
Upon entering these keywords, Google or other search engines will show them websites that it deems to have the best solutions. Simply put, you want your website to show up at the top.
People may ask if it is possible to guess which keywords are best, but this, quite frankly, is a disaster waiting to happen.
Ensuring your business is seen and appears at the top of Google or other search engines requires effective strategic data analysis regarding the local SEO trends. Since this can deeply impact your business, it is in your best interest to dive down to the very depths when doing local keyword research.
Upon discovering the main keywords your target audience is searching for, it is time to add it into your website copy. Once you do this, you will see a spike in your ranking and website traffic, while also generating sales regularly for many years to come.
How to do local keyword research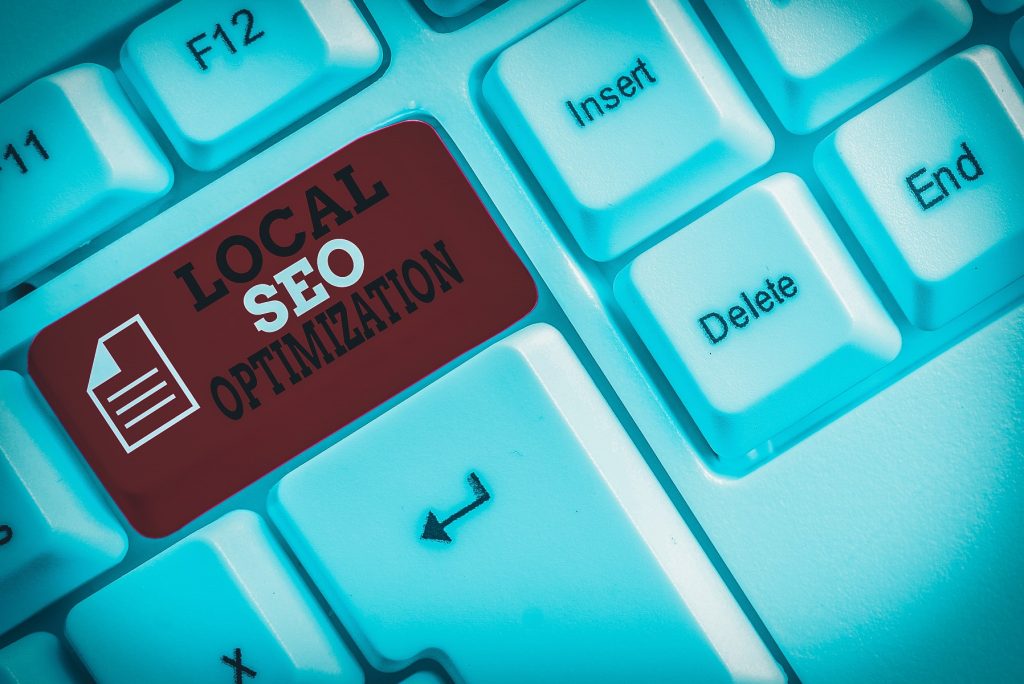 It can be tough to nail down all the keywords that your business can rank for as there may be plenty out there that can be associated with the products and services you offer.
Luckily, we have put together five simple steps to follow when doing local keyword research.
Step 1. Make a list of all the services you offer
Let's start by identifying the type of products and services your business provides to its customers. In order to do this effectively, we recommend:
1. Brainstorming and thinking
Start by brainstorming and writing down every single product and/or service your company offers and make sure you don't leave anything out!
More often than not, the type of services you offer is broader than what you initially believe.
For example, an SEO agency might prioritize SEO, but also offer digital marketing strategies, website design optimization, and Google ads support.
The same applies if you are working for another company – be sure you are provided with a comprehensive and complete list of their products and services.
2. Push the research further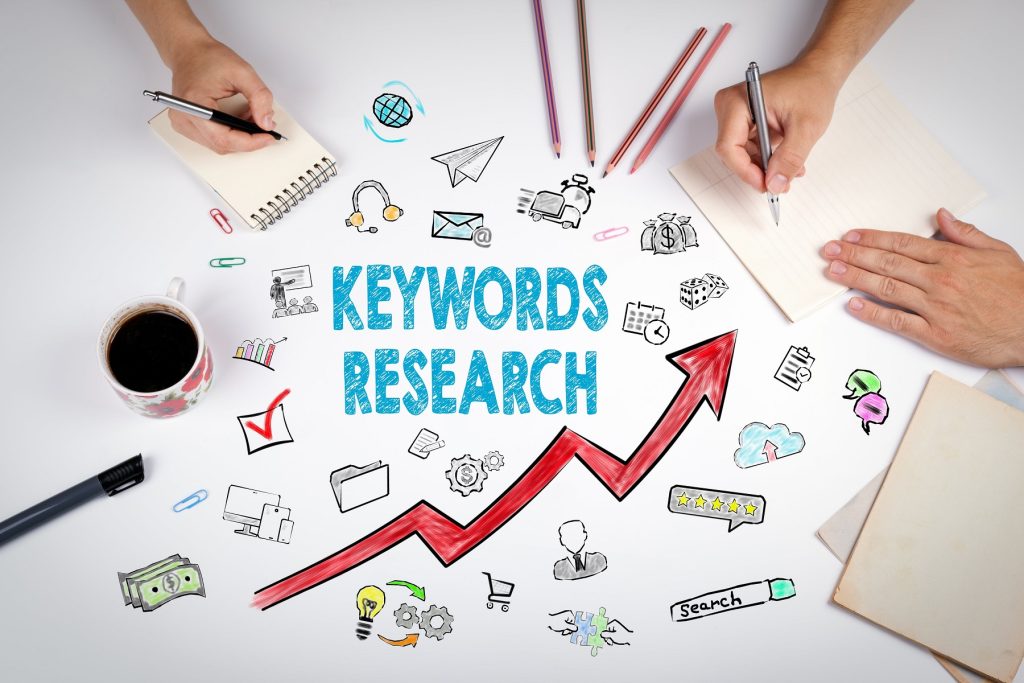 Brainstorming is necessary, but rarely is it enough to identify the local keywords that will help you rank on the first page of Google or any other search engine.
Don't be afraid to venture outside the box when thinking about all the relevant keywords people are searching for when looking for the products or services you provide.
To summarize, do the following and you'll get a pretty good idea of the related keywords that you need to target.
1. Enter your ideas in Google bar
2. Select your region
3. Look at the related words and sentences that come up
3. Refine your list
Once you have found the local keywords, review it on your own, with your team, or with the company you work for to ensure you have the most accurate and appropriate ones.
This part is incredibly important, so it is best not to rush it!
Instead, spend all the time needed to build a strong platform to launch from, whereby you have relevant and effective keywords that can drive your ranking, traffic, and sales through the roof.
Step 2. Look for local intent
Local intent refers to any query where the user is solely looking for a local result. For example, someone living in Sydney who is searching for a social media agency in Brisbane is still executing a query with local intent.
The main objective when doing local SEO is to rank highly for specific keywords in the region you are targeting. Therefore, you want to be targeting people that are in your targeted area who are specifically looking for local businesses offering the products or services they want.
You might be wondering how to measure local intent effectively. We've got you covered.
Essentially, there are two ways to look for local keywords depending on where you and your business are located:
If you live in the same area where you provide your services, you can assess local keywords easily by searching about your services on Google. Identifying intent is easy in this case as Google automatically uses your location to personalize your search.
To identify local keywords, check the information on the map pack and identify the local businesses that are ranking organically on the search engine results page.
If you are living outside the region the business is located, use Google's Ad Preview Tool to see a local search engine results page.
To do this, enter the search term related to your services in Google's Ad Preview Tool, set a location, and hit search. Look for the keywords local businesses are ranking well for and analyze the map pack.
To attract customers in a specific area and catapult your sales, local SEO and local keyword research is the way to go.
Step 3. Analyze search volumes
A majority of the SEO tools available show large-scale volume, which makes it challenging to obtain accurate search volumes for local keywords.
The truth is that search volume is not critical to your success for local SEO. Since you are operating in and targeting a very specific area, there might not be a huge influx of visitors.
However, it is still essential to identify the necessary local keywords and get your page as high on the search results as possible in order to ensure it becomes visible to the people you want to reach.
So how can you find local search volume? Well, we're glad you asked.
When it comes to local keywords, you can either find volumes for implicit or explicit keywords:
1. Finding search volume for implicit keywords
Implicit keywords refer to the keywords people use to find local results without mentioning the location. For example: Marketing agency.
The issue with implicit keywords is that if you check the search volume on a keyword research tool, the results won't reflect your targeted local area.
Below is the process to check the volume of implicit local keywords in the location of your choice using Google Keyword Planner:
1. On Google Keyword Planner, click on get search volume and forecast
2. Type your implicit keywords and services
3. Type the location you wish to target
Google Keyword Planner is one of the best tools to evaluate the search traffic of implicit keywords, so ensure you use it wisely!
2. Finding search volume for explicit keywords
Explicit local keywords refer to research where the users specifically indicate the location they are looking for when browsing for specific products or services. For example: Marketing agency in Singapore.
In this case, the keywords are pretty simple and already have local intent.
Thus, it is best to use a keyword research tool to check the search volumes of your local keywords.
Step 4. Group and map keywords to URLs
It's important to note that local keyword research is not strictly limited to finding keywords. It also revolves around understanding your target audience searching for these terms and the ideal ways to target these keywords in order to get them to see your products or services.
Realistically speaking, your home page isn't going to be among the top-ranked sites for every product or service you offer. This is why it is essential to create separate pages for every product or service.
While this may sound like a long and arduous process, take a step back and think about the products or services that would be most useful for your visitors. Once you have this in mind, it is necessary to create different pages that cater to those particular products or services.
Step 5. Find other things to mention
While it is a tempting proposition to put as many keywords as possible in your content, the truth is that it will do more harm than good.
This is because keyword stuffing is a form of black hat SEO that will result in your website being penalized by Google and other search engines.
Instead, it is beneficial to find things to mention that are relevant and useful for your audience. For example, you could add your pricing, locations, and FAQs.
If you are struggling to find things to mention, use the following as a guideline:
Check how keywords are ranking on similar pages
Analyze the top-ranking page and their content
Check for common questions that your target audience is asking in the People also ask Google section.
Finally, tracking keyword performance on a consistent basis is crucial to continually improve your ranking. To do so, you can use a tool like Ahrefs' Rank Tracker.
What if I need to target multiple locations?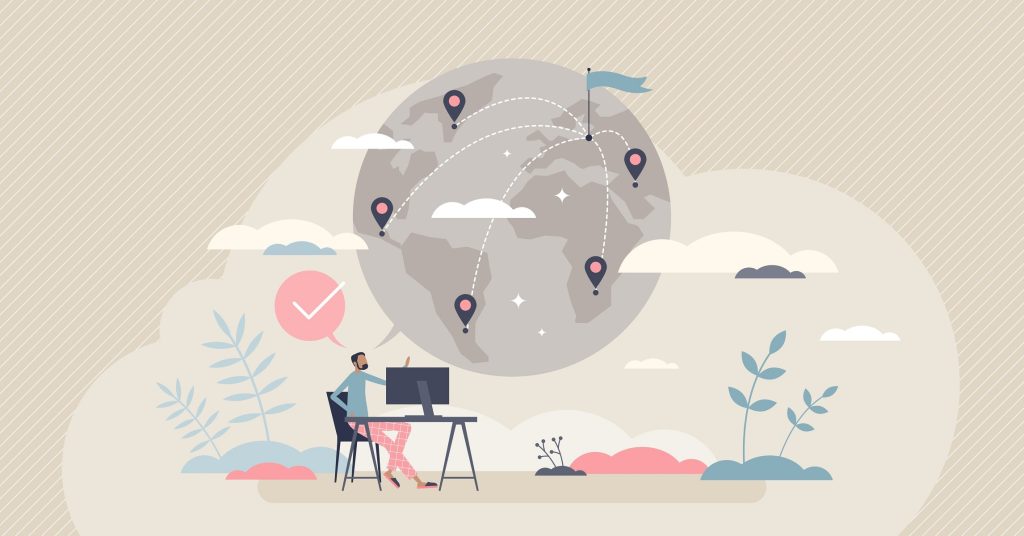 If you are offering your products or services across multiple locations, don't fret. You won't need to do everything from scratch. Simply add your locations and business details on your contact page or create a specific landing page for each location.
Local keyword research for blogs
Honestly speaking, it is highly unlikely that blog posts will bring a ton of business your way. This is simply due to the fact that the keywords blogs rank well for rarely have local intent.
If you want to attract customers from your local area, your main focus should be on your website rather than writing blog content.
The key-word to success
Local keyword research is one of the best ways when it comes to targeting people in your local area and bringing in customers. Once you have found all the keywords you want to target, it's time to focus on your site's SEO. This may be much more complex, but the rewards are oh so sweet as it can drive traffic to your website through the roof and catapult your sales to incredible new heights.
Should you require any support with local keyword research or SEO, or have further questions, please feel free to contact us.