Improve SEO for your small business with social media
Does social media affect SEO? We are going to answer this question in this post. It's no mystery that social media is now one of the main ways almost all businesses market themselves to their ideal audience. However, many fail to comprehend how far-reaching social media marketing can be, and its impact on SEO. By employing a strong and consistent social media strategy, you can affect beyond just what your followers may see.
When it comes to SEO and your ranking, your social media successes may or may not have a direct effect. Yet, a highly successful social media presence will still lend many unexpected benefits to your business.
Getting your website's traffic to increase and taking over the SERPs is crucial for your business. To trigger exponential growth is sometimes just a matter of investing in a well-formulated social media strategy. Here, we will discuss certain techniques you can use to elevate your SEO results.
Does social media affect SEO Results?
Your posts on social media will not affect SEO ranking factors like page loading speeds or backlinks. Still, though, it doesn't mean that the energy you put into these platforms isn't helping you out on Google. Far from it! Let's look at these specific advantages of how SEO is impacted by social media. Then you can commit to taking your social media game to the next level.
How does social media with SEO grow your web traffic?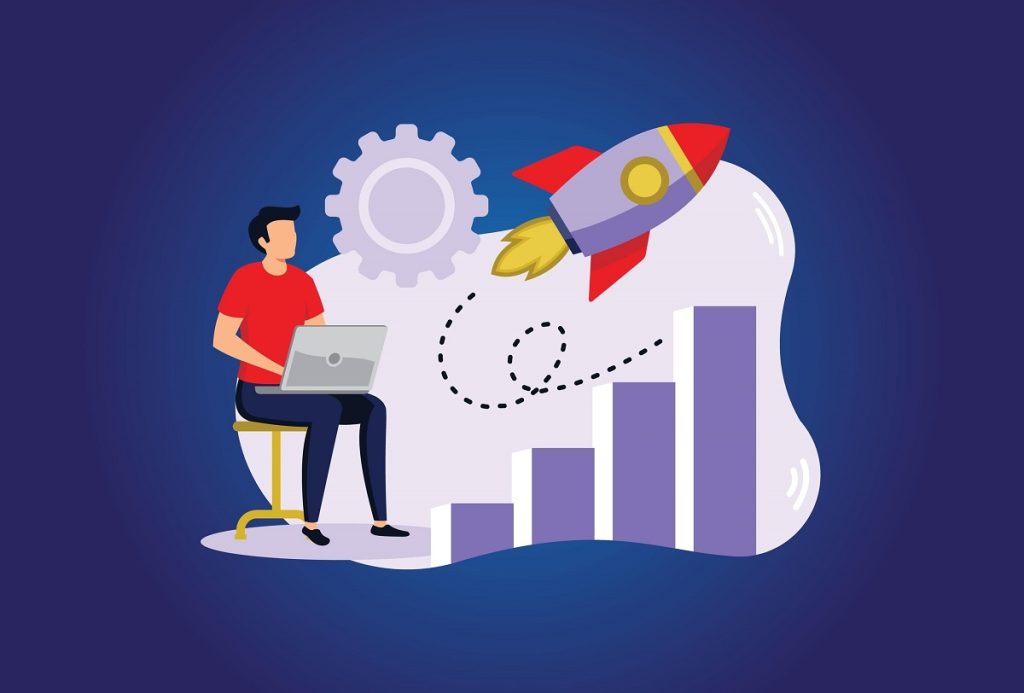 The whole point of employing SEO strategies is to elevate your brand's image and exposure value in places like Google. However, a similarly innovative approach to social media can lead to just as powerful results.
High-quality and keyword-focused content should keep your viewers educated and entertained. It's only a matter of time before website visitors go out of their way to share your content with others. As this happens, it'll be plain to see how significantly this will boost your web traffic and overall customer conversions.
Try to keep a social media content calendar. Doing this will ensure that people will keep looking at your social media profiles and website for a long time.
Can social media help to destroy competition in the SERP?
Landing on the first page of Google is what it means to have a fully optimized and successful SEO campaign. If you achieve this, incredible amounts of new and organic traffic to your website should become the norm.
Similarly, ideally optimized social media pages and profiles can help you rank higher up, too. Why? It's because these pages will appear in addition to your official website when someone searches for your brand.
Once potential customers see this, they'll be pleased to have so many options to understand exactly what your business does. They now will spend time scrolling through your social media pages. Soon they'll recognize that your brand commands both authority and personality.
How can connect with more engaged consumers on social impact SEO?
It's almost unbelievable just how staggering the amount of web traffic your company can get from a well-planned and implemented social media campaign.
All it requires is a writing style that speaks to your ideal customer. In addition, with highly engaging content that also speaks to their needs. With these two things, you'll practically have your content spreading itself!
What does this actually do for you in terms of SEO, though? It's pretty simple: the more people you get to your website via social media directly affects how your website ranks.
You need to be the clear choice compared to your competitors on social media. Then you can ensure that your soon-to-be customers not only read your posts, but share them too! This will most certainly make your business appear higher on the SERP.
Does social media improve local SEO?
With how far-reaching the internet is, it's sometimes a bit too easy to forget about potential local customers. And, to properly reach them, you must do so specifically with your SEO techniques. With content that grabs their attention, you can easily bring more consumers to your online shops or even actual stores.
That being said, your social media marketing can have an even more significant effect by influencing people. They will spread the word about your business on any number of places like Facebook or Instagram. When this happens, your business's success will point to it as the one that provides the most benefits.
Additionally, NAP data is yet another big factor to consider with search engine optimization. Maintaining active and engaged social media profiles helps keep important business info updated wherever it happens to be online. Doing so is certain to boost your results on Google.
How do the top social sites benefit SEO?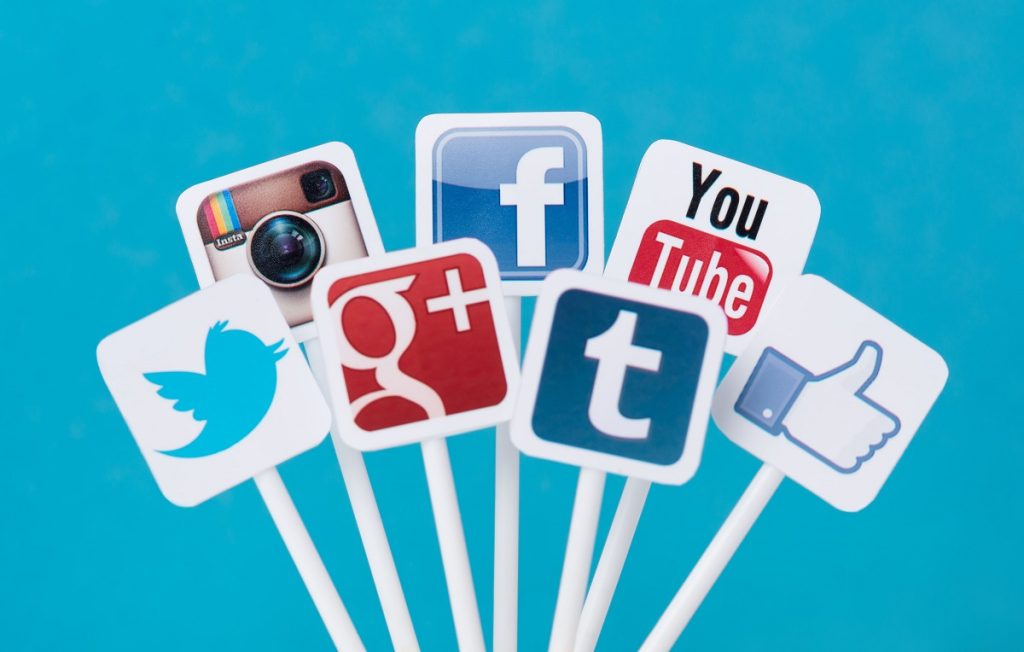 It's not an exaggeration to say that social media dominates billions of people's daily lives. Remember, there's no shortage of social media platforms to reach your ideal audience. You must know what's the best social media app to air your SEO strategy is imperative for your success online.
Facebook
Get this: Facebook alone has a mind-bending 2.9 billion monthly active users as of 2021. That's almost half the world's population!
And you know what's the best thing about this unbelievable number of people? It means that literally every single business – even the most obscure – has a target market just waiting to hear about its products or services.
Facebook does make it super easy for companies to deliver different content forms. It also provides a platform that helps keep things incredibly engaging with likes, comments, and shares.
Also, Google is always watching. Google makes it a point to crawl all posts on Facebook. This also means keyword-focused posts will show up in the SERP.
Twitter
Twitter and Facebook have both been around for a long time. However, they both still stand as two of the more important platforms to take advantage of. Why? They allow for quite a few media formats to be shared. This makes the experience amazing on either end of the experience.
You can do just about anything, including text posts, post pictures, showing off videos and gathering info with polls. And with all of these, you can shrewdly produce engaging content to grow your audience. In addition, you can find out who exactly is itching to take part in what your company offers.
Keep a clear and concise bio with obvious contact information. Remember to dive into Twitter with a solid plan that will lead to business growth. You can be assured then that you can blow your competitors out of the water.
Instagram
There isn't a much better place to show off who your brand truly is on this image-driven platform. Consumers are no longer satisfied simply buying from faceless companies; they all want to know exactly who they're supporting with their hard-earned money!
And you know where people go to learn about any business, including yours? Eight times out of ten, the first stop is good ol' Instagram. So, it stands that your company profile should be as supportive of your goals as possible.
Engaging, regular content, along with key hashtag usage, will get your ideal customers to focus on what your business offers.
Pinterest
Even though Pinterest is also very image-focused, it's really not just another Instagram; not at all!
Yes, there are community engagement factors like comments and sharing capabilities. However, Pinterest's actual purpose is more like a search engine for pictures and visual ideas.
There are well over two billion searches performed on Pinterest every single month. Its users almost always use it to gather inspiration for personal projects or to research products they're looking to purchase.
Also, all of the images are used by Google in their crawling and indexing efforts. So, it's an easy method you can take advantage of in your overall SEO strategy. Implement this to take over the SERPs for your company's niche.
YouTube
High-speed internet connection and smartphone possession is near-ubiquitous, which has made video-based marketing a mainstay. It's actually been shown that around 90% of customers prefer that the companies they follow make more videos.
Do you know why? It's due to how everyone's attention spans are getting shorter daily. Instead of spending minutes plowing through an informational article, people would rather watch a short video on their phone.
Youtube is the main video-sharing platform around, with billions of hours of content streamed every single day. Remember to create highly engaging video content on YouTube. This will increase your brand awareness and launch you to the top of the SERPs.
What are some quick tips for getting social media impact on SEO?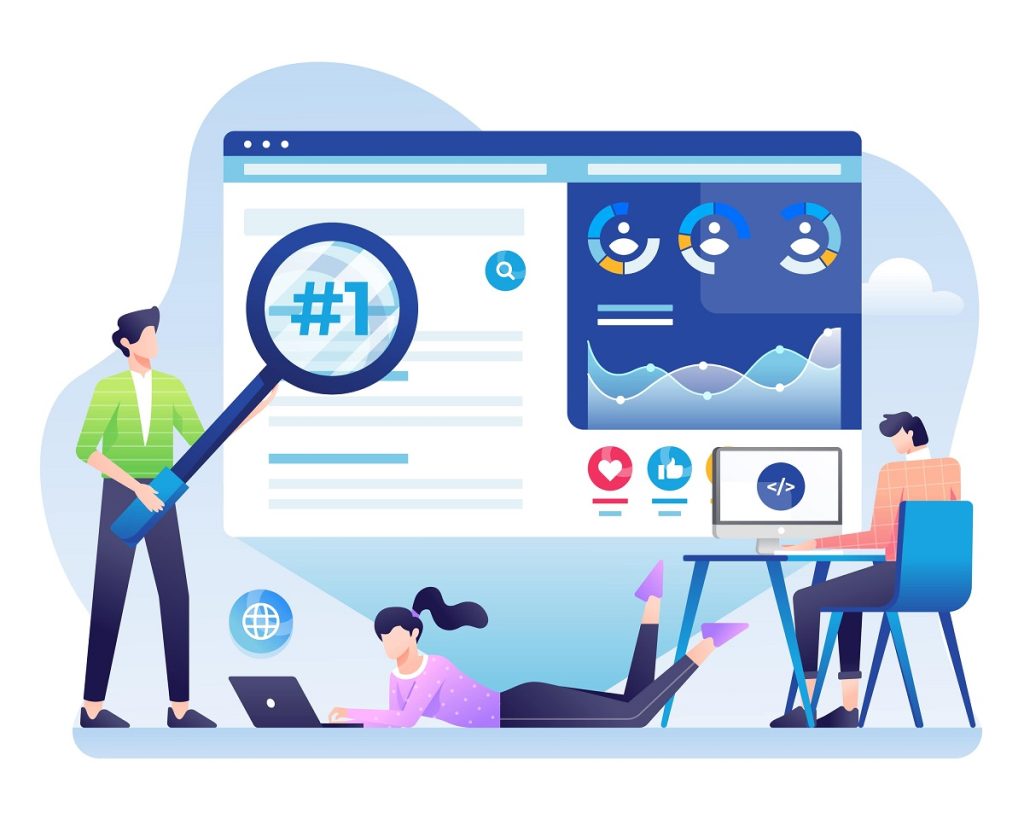 Now that we understand how social media helps your business grow, it's time to look at specific things you can do to apply these concepts. Ready to get your SEO performance to the next level? Then follow these clever strategies:
How does providing top-notch content on social help SEO?
Sharing content is pointless if it doesn't speak to your target market. Think about it like this: What do you think would happen if you give your audience tons of memes when they truly desire in-depth articles about your products or services and how they can benefit them?
Take the time to research your customer base and attune yourself with the kind of content that will resonate with them. Only then can you create a content marketing strategy that will impact them.
Remember: As you develop blog posts, other content like YouTube videos and infographics can easily be incorporated into them as potent backlinks that will further enhance your business's SEO. Plus, they're simple & powerful "microcontent" you can share with your audience.
Does cross-promotion across channels help?
When potential customers see your brand just about everywhere they go, they're more likely to perceive your company as one that commands authority and quality. This is one of the reasons why the biggest brands have the easiest sales, and why it's important to appear on every platform possible.
Studies and research have found that most sales require a minimum of eight interactions with a brand before a purchase is actually made. Thus, cross-promotion of your content on social media is a simple way to get those interactions to happen.
Doing so not only can give further use to the painstakingly crafted blogs you've created, but it will simultaneously drive more potential consumers to your site.
If that's not enough, being active on as many platforms as possible exposes your brand to new followers, as many people have different preferences on which social media sites they like to spend their time.
So, if you've got a successful Instagram account, encourage your followers to head over to your TikTok for more awesome content. The social media impact on SEO will be huge!
Why should you focus on shareable content?
If you're gone through all the effort to make high-quality content on your website, but have neglected to make it easily shareable, you're missing out on SEO gains and potential sales.
At the very least, you should provide readily available share buttons for social media, for those who want to share your insightful advice with friends online.
However, it goes beyond just doing this. If you want someone to share your content with the world, sometimes you have to tell them to do so explicitly. As you may already know, this is called a Call to Action, and your most loyal fans will almost certainly respond to these requests.
What are some go-to content designs that drive engagement? Think checklists, polls, contests, and free giveaways.
How can consistent social media profiles help with SEO?
To get social media impact on SEO, you need to think from an "omnichannel" mindset. This means that each and every single one of your separate profiles must be moving in unison, simultaneously working towards the same goal.
And perhaps most importantly, no matter what images or messages you provide to your potential customers, it must be simple and non-fuss to engage with your company's online presence. If all of your profiles have different names and inconsistent content, don't be surprised if your target market fails to understand exactly what your brand actually provides.
By keeping your channels in line with one another, you drive more engagement through a clear business identity, which will lead to further reach on search engine results pages.
Why are positive brand-customer relationships needed on social media for SEO?
Customers are way more likely to become return customers when they believe your company is most interested in providing them with the best products and services, rather than just taking their money and running with it.
It's tough to build this level of trust and credibility, but entirely possible. And, one of the easiest ways to begin doing so is through a well-planned social media marketing strategy that fosters this kind of relationship. If you've already made an effort to find and understand your followers' pain points, then taking real action to solve those issues will develop a symbiotic relationship between your brand and them.
Done alongside everything we've already mentioned, like showing genuine personality and being transparent with intentions, you'll elevate your brand's reputation, and your SEO performance will follow suit.
What next for you and your brand?
Learn! Whether you have done social media or SEO for a while (or little), we suggest you learn as much as you can about marketing and digital marketing in general. This will improve your social media impact on SEO.
We believe that this blog post can help you get the gist of the link between social media and SEO. However, we know the more you put this into practice, the more your social will influence your SEO SERP results.
Saying that we invite you to learn more from our recent blog posts on digital marketing:
Perfect Your Email Marketing Strategy Now
What are the top PPC ideas you ought to know?
Social Media Strategies: Successful Ones You Can Learn From
Helpful Content Tips: Get Noticed Before the Competition
6 Easy Digital Marketing Hacks to Increase Your Leads
Your marketing team may be busy with ongoing campaigns. If this is the case they may not have the time to work the magic of social media for SEO.
If this is the case, we encourage you to review some of our strategic digital marketing services:
SEO for your business to drive qualified leads
Social media management for improved brand awareness
Linkbuilding to drive organic traffic to your website
Top converting landing pages to convert your leads
Email marketing campaigns to bring in referrals
Of course, more than anything, we would love to help you succeed in business and solve your social media or SEO problems. If you have any questions, please contact one of our expert digital strategists. It is obligation free, and we would love to chat with you.
Connect with the experts
Do you want social media impact on SEO? That's correct! Through increased customer outreach online and elevated brand awareness, it all serves to bring more traffic to your website and push you up in the rankings.
Don't waste a moment longer! Let's take your social media marketing up a few notches to achieve your business goals. With First Page Hong Kong, you'll have dozens of digital marketing experts at your beck and call, ready to help you like they've helped thousands of other businesses.
To learn more, contact our talented team, and we can answer any questions you may have about how social media will benefit your business.
FAQs on social media and SEO
What is SEO for social media?
The use of social media networks to raise the rankings of websites is a sort of optimization. Social media optimization is the process of maximizing the potential for your social media accounts to increase visitors to your website.
How is social media used for SEO?
SEO can benefit from social media in the following ways: Traffic generation – social media promotes user engagement on your website by exposing users to your content. Profile exposure in result pages – There is a good probability that consumers using branded keywords will see your social media profile on result sites. Increasing your audience with social media: If you use social media frequently enough, people will start to notice your content. High traffic from expanded content reach will improve your ranking. Improve local SEO ranking – Google will give you more credibility if your NAP information is consistent across all social media sites.
Is social media a search engine?
Nowadays, individuals utilize social media platforms in addition to search engines like Google and Bing to find information.