Social Media Management: 9 Tools to Help You Get Organised
Social media management is important to get your brand known to the masses. However, are you struggling to keep your social posts consistent across each channel? Managing one platform is hard enough. No, managing three or four more social media platforms into the mix can make it feel impossible.
The good news is that it doesn't have to be so hard. Using additional resources such as a social media scheduling tool can save you a lot of time. It can also save you stress and money in the long run. If you're looking to start using social media scheduling software or even upgrade from your current one, we have some suggestions for you.
What Social Media Management Software do we Recommend?
1. Buffer is great for social media, big and small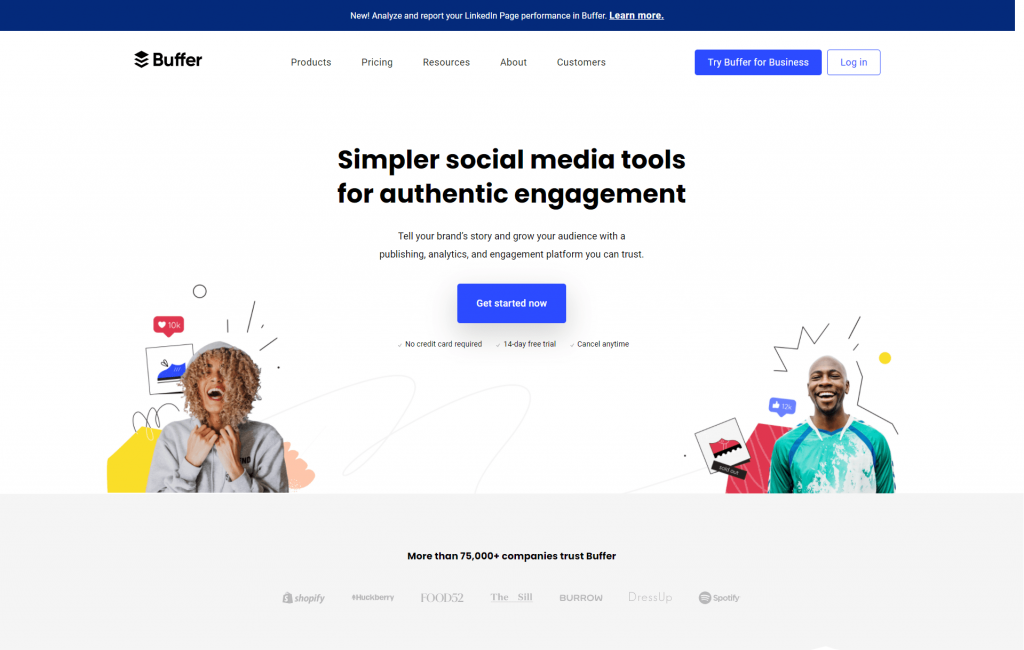 Buffer makes managing content across several social media channels a breeze. The app allows you to create status updates that are posted across a variety of channels all at once. You can also schedule content into a content queue to be done automatically.
Its analytics feature lets you know how effective your posted content is. Insights are offered into the number of clicks, mentions received, retweets, and potential reach. Its intuitive, accessible interface is another major benefit. As well it has an easy to use image editor add-on, Pablo.
2. Airtable for collaborative social media management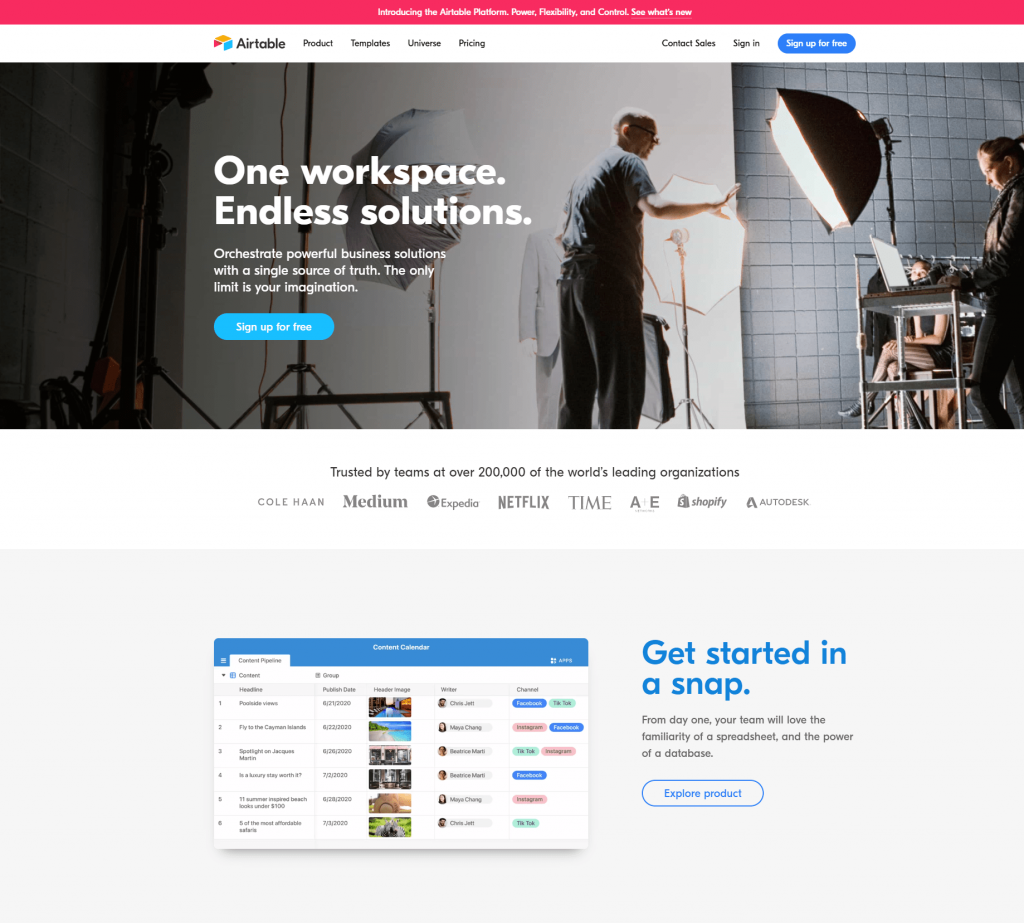 Airtable is a cloud-based app for creating, managing and sharing small databases. It's the perfect solution for blog editorial calendars, sales CRM, expense tracking, and PR or media lists. It also has the option of creating your own databases.
Airtable is collaborative in real-time, making it easy to keep co-workers up to date with changes in a project.
3. Hootsuite is a solid favourite for many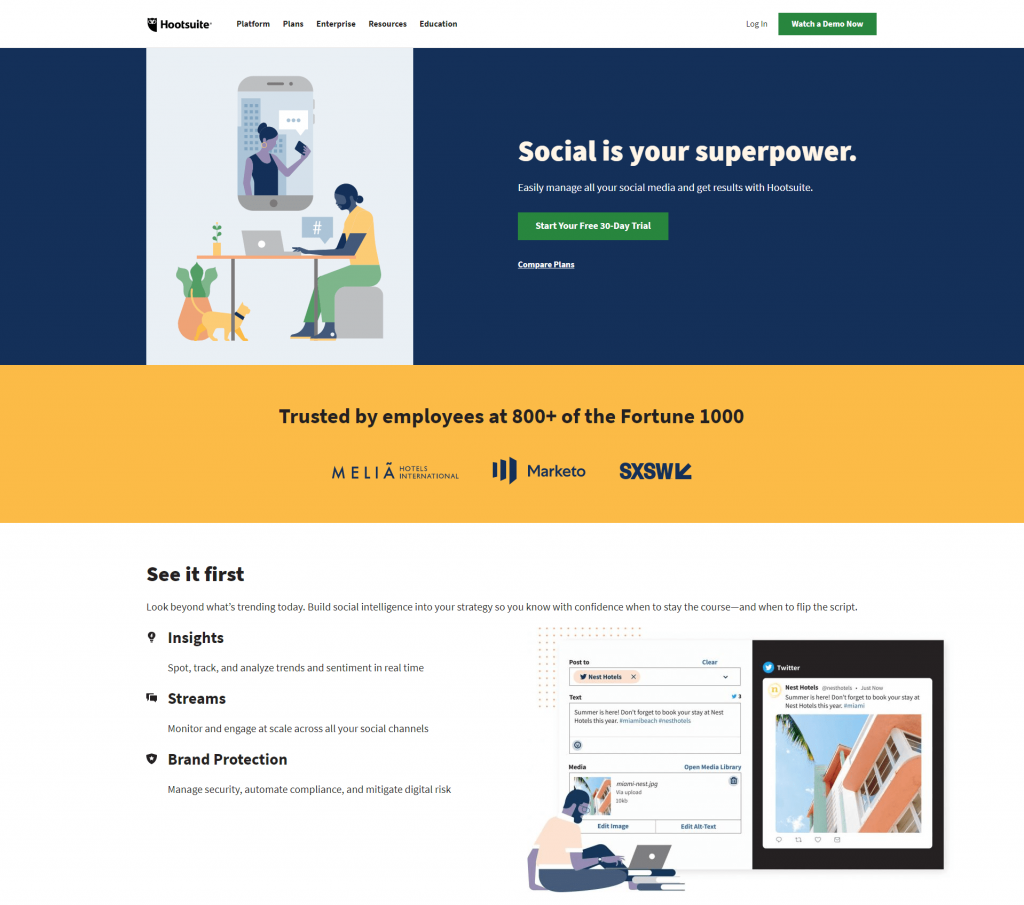 Hootsuite is used by over 15 million people and by over 800 of the Fortune 1000 companies. We are sure this makes Hootsuite perhaps the most popular social media management tool. It's an all-in-one platform that allows you to schedule content, track your social ROI, and run social media ads. Hootsuite can also let you monitor keywords, hashtags, and locations to better familiarise yourself with your market.
It offers several flexible plans, starting from the one-user free plan to enterprise options.
4. CoSchedule maybe the best social media scheduling tool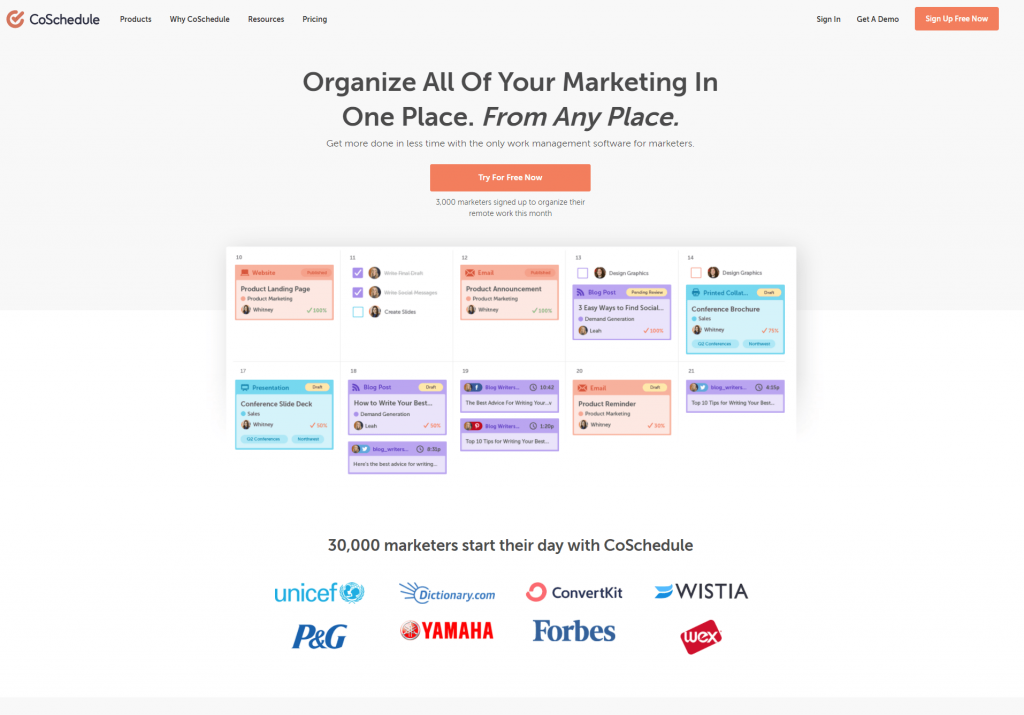 CoSchedule is a marketing calendar that helps almost 8,000 marketing teams stay organised in more than 100 countries around the world. Users are able to build their entire marketing strategy from one master calendar. The tool also allows teams to collaborate and streamline their execution process from one place.
Offering a drag and drop calendar, social media scheduling and an analytics tool, it's a fantastic choice for social media scheduling software for a small business.
5. Sendible is a great tool to get social media on point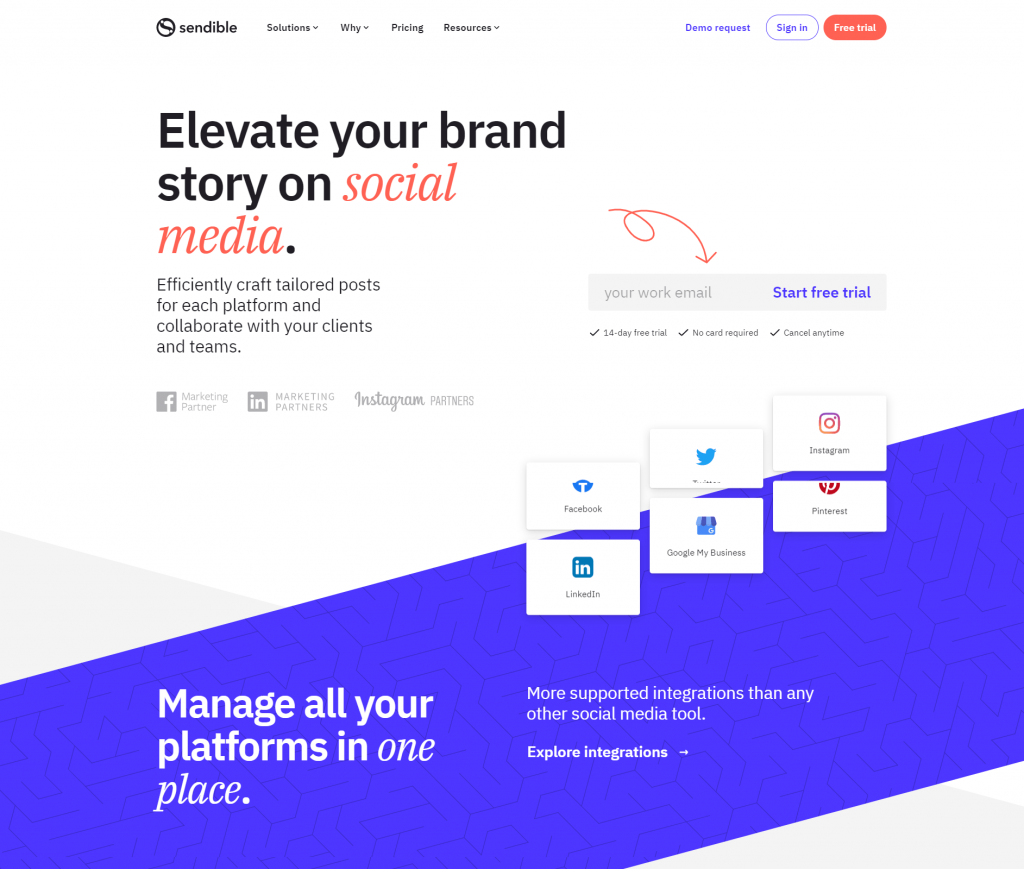 Sendible is an ideal option for those managing multiple clients across social media by harnessing the power of automation. The software specialises in scheduling, monitoring, analytics, and audience engagement, as well as having CRM functionality.
A major benefit is that it streamlines your posts across all channels into one place and allows you to respond to them at once.
6. Iconosquare is great for Instagram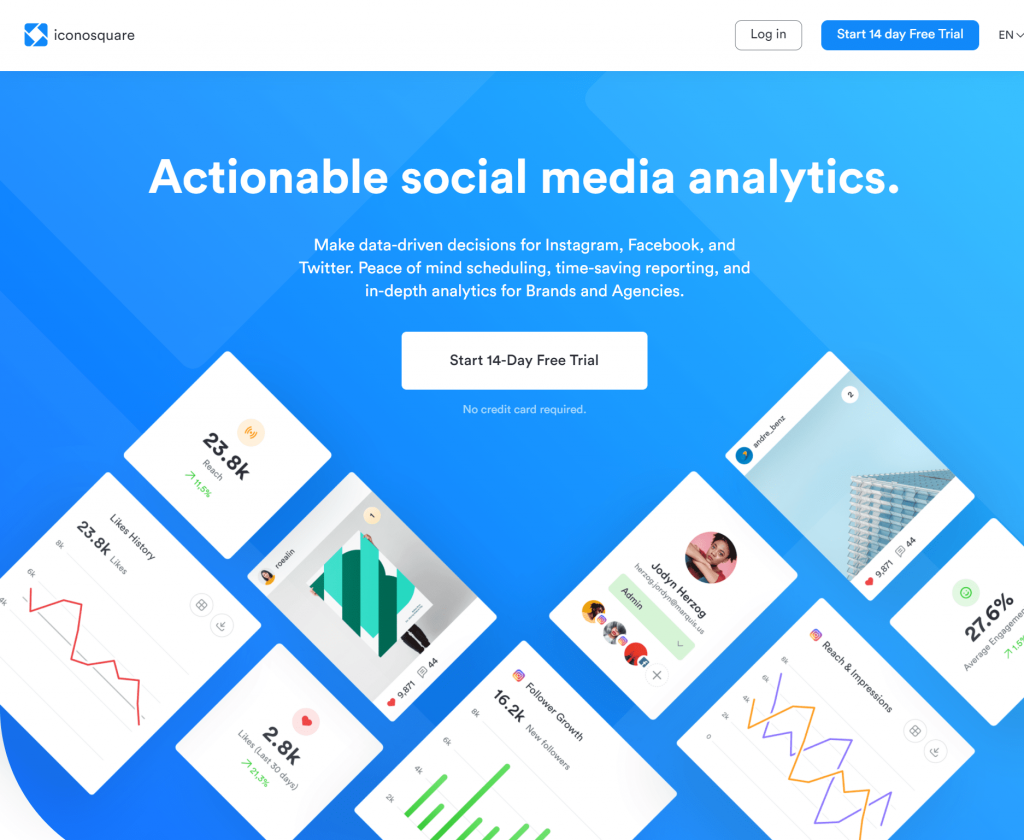 Iconosquare is one of the best options if you want to manage your Instagram account. Over 10,000 agencies and businesses currently use Iconosquare, reaping the benefits of their easy to understand yet advanced analytics to drive better business decision-making and growth. You're also able to keep a close eye on competitors and how they're performing through their own industry benchmarks.
They do all this through an intuitive and well-designed platform that allows you to manage more than one Instagram account through a single Iconosquare license. If you're a business that has a variety of accounts, this is the choice for you.
7. Later a well designed social media management tool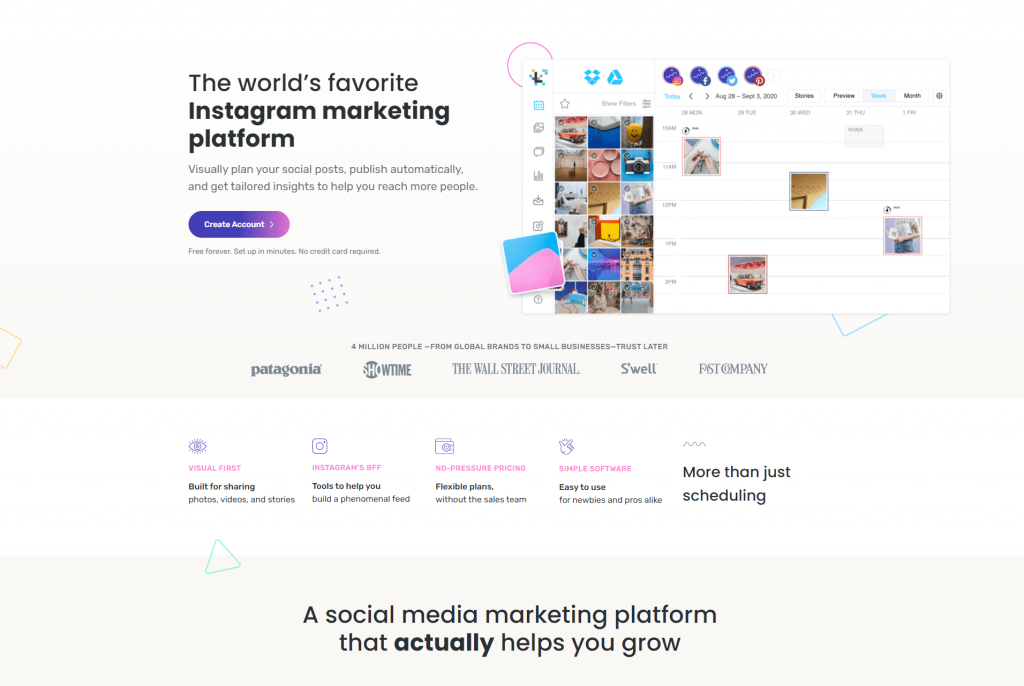 Like many of the other tools on this list, Later is, at its core, a scheduling app. It allows you to plan ahead what posts and captions you're going to make in an intuitive and well-designed platform.
The defining feature of Later is the fact that it offers a completely free forever plan – not just a free trial. This is a great platform for beginners to get the hang of social media organisation before, if needed, expanding to a paid software. If you upgrade, you'll find a host of insights and useful features at your fingertips to help drive growth and sales – think of hashtag suggestions, suggested post times and much more.
8. Loomly includes a good community management tool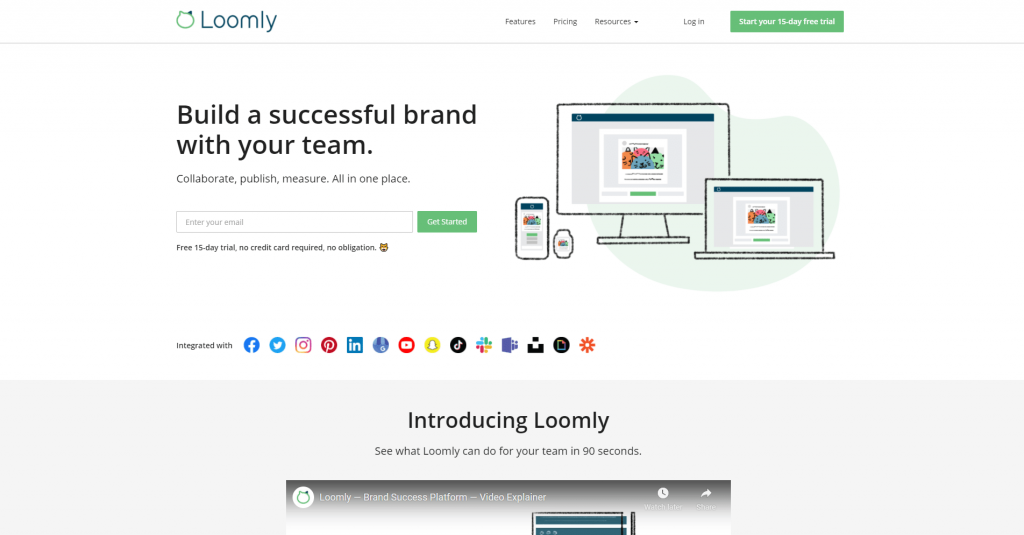 Loomly is another platform that allows you to schedule all your posts and manage your social media content from one centralised location. A well-designed platform means everything from crafting, previewing and scheduling posts can be done harmoniously. Loomly has recently released its own community management system called Interactions that allows you to easily engage with your audience directly from Loomly itself – because we all know how important speaking to your audience is.
Where Loomly truly excels is its capability to provide inspiration and post ideas based on trending topics, holidays and other special dates. If you're someone that struggles to come up with ideas for what to post, Loomly can be a lifesaver.
9. Meet Edgar for those who like it simple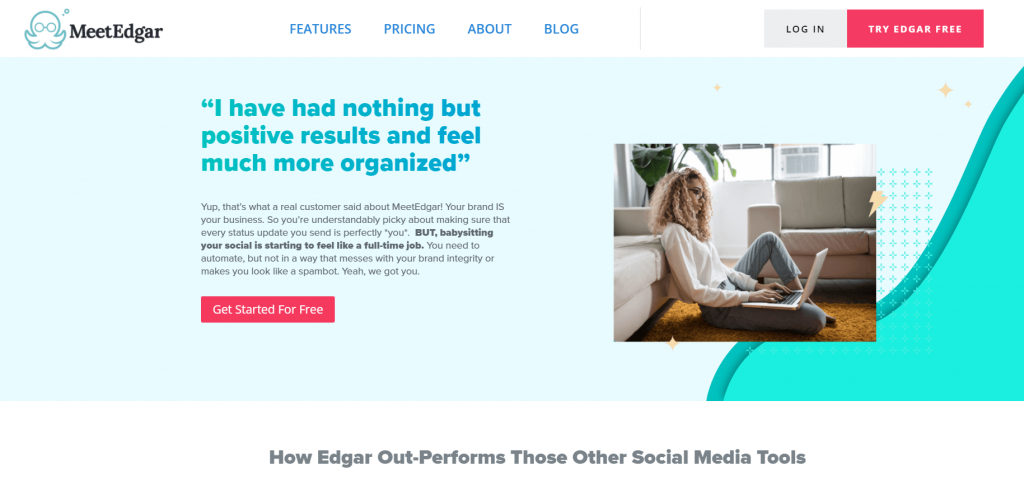 MeetEdgar is the ultimate social media scheduling software for those that just want to make life simple. There isn't an analytics section to give you that more data-driven approach. This is something many of the other management tools on this listicle provide. One plus is that MeetEdgar takes automation to the next level. 
MeetEdgar can create the posts for you, before scheduling and posting them for you. It will find quotable text from articles and blogs before providing you with several variations to choose from. Do this along with a host of other features such as A/B social messaging tests, an exclusive link shortener, and more.
Final Thoughts for Managing your Social Media…
Any of these social media management tools can be instrumental in growing your business. Each one has its own set of pros and cons, and the right one for you and your business is the one that suits your unique needs. Learn more about social media marketing or, if you have any further questions, don't hesitate to get in touch with us today. If you feel that managing your social media is taking too much time, then check out our social media management services. Our services are geared to help you focus on your business.