Do We Still Need Instagram Stories?
Instagram Stories is a type of ephemeral content marketing. Not so long ago, IG Story marketing was one of the hottest trends in social media platforms.
Now that Instagram Reels has emerged, many have asked, are Instagram Stories (and for that matter, Facebook stories or other social media stories too) that last only 24hrs still valuable to a marketer and their target audience?
The IG Story format is still relevant as far as user-generated content goes. It's one of the strongest content strategies for engaging large audiences (over 70% of Instagram users watch stories daily).
If the ephemeral content strategy is solid, there is potential to generate constant engagement. With so many daily users, it stands to reason that IG stories are still relevant to be part of your digital marketing campaigns.
Let's learn why!
What is an Instagram Story?
Simply put, an Instagram Story is ephemeral content. This content type is short-lived.
Psychologically it plays on the idea of FOMO (Fear of Missing Out) and creates a sense of urgency.
Instagram Stories allows users to create content like videos and photographs recorded throughout the day.
Users on the social media platform will post content. This slideshow reel of photographs and videos will be removed after 24 hours.
You share memories from your day without having to keep them on your Instagram profile.
How Do Stories Add Value to Your Marketing?
Here, we reveal 6 reasons why it pays to integrate Instagram Stories into a rich content marketing strategy.
It will trump almost anything else you do on other social media channels in raising brand awareness.
1. Greater User Engagement Rates
Instagram Stories are only accessible within a strict time period of up to 24 hours (unless highlighted).
Due to such urgency, users are prompted to make a quick response to your content. Users are more likely to react before their time runs out; again, reiterating the classic FOMO effect.
2. An Authentic Call-to-Action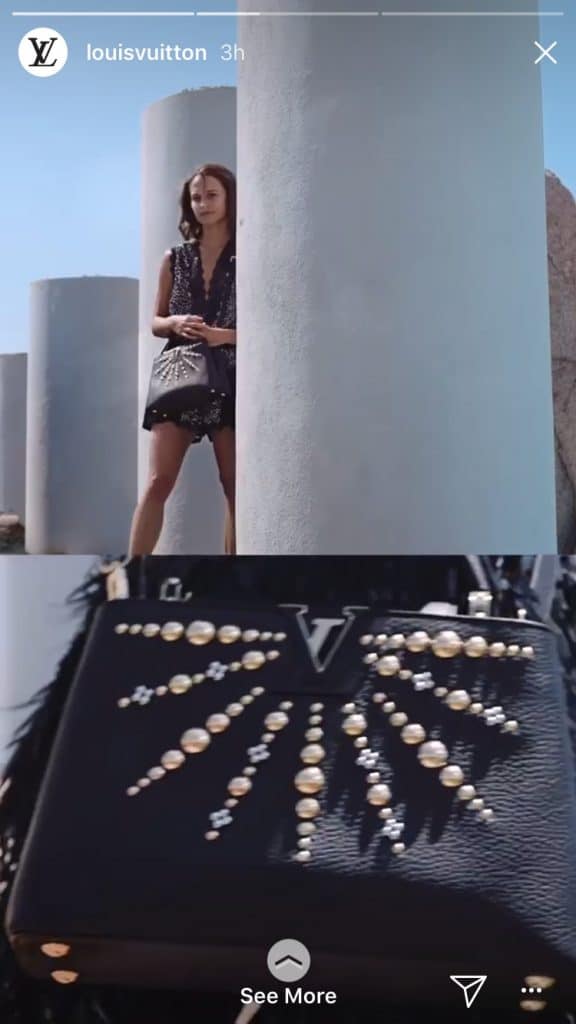 Image via @louisvuitton
Stories get traction with users. Users are consistently swiping through. Done right, you're naturally bound to capture one's inherent attention.
In fact, Instagram allows you to add links, the possibilities are only growing.
Whether you're sharing behind-the-scenes footage, polls, a company announcement, your latest promo or even a tutorial, it's this type of exclusive content which proves an authentic call-to-action – all without having to throw in a cheesy or "forced" sales pitch.
Each of these content forms provide an enticing and visually-striking opportunity to include a direct link to your site. Popular call-to-action buttons include 'Book Now', 'Learn More', 'Listen Now', 'Watch More', 'Subscribe' and many more.
3. Amplify Your Audience with Ephemeral Content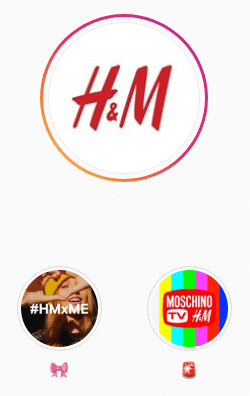 Image via @hm
With IG stories you are giving yourself the invaluable opportunity to inject personality into your brand. You can connect with your customers on a personal level, while becoming apart of their day-to-day social activities.
Business Insider reports that Instagram users are spending up to 32 minutes each day. What does this mean for your brand?
It's a level playing field with substantial online engagement.
It is enabling immense potential to produce noteworthy content to attract prospects.
Stories allow you to reach out and to grow your audience.
As part of a well-planned marketing strategy, IG stories are a significant online advertising tool. The result will be more leads and hence, conversions.
4. Establish Trust and Attain Brand Credibility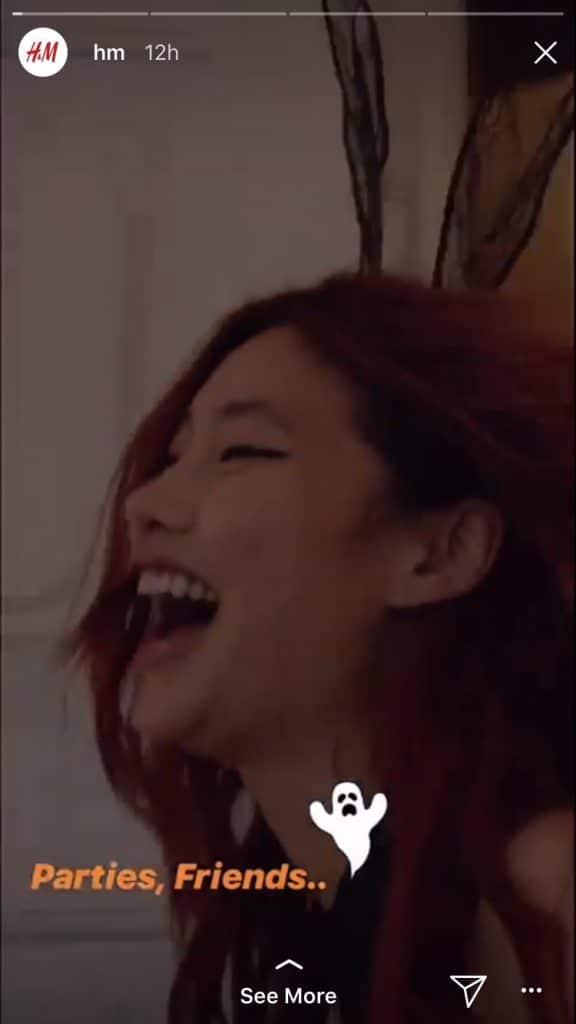 Image via @hm
As Brookings confirm, the millennial generation are in firm opposition of traditional media, possessing a separate mindset and different values.
A noteworthy 64% of millennials declare they'd rather make far less money doing something they love than making a lot of money doing something they don't enjoy.
In fact, Instagram users aged between 18 to 34-years-old are spending the most time online, along with the advent of emotional marketing.
It's clear that creating an emotional bond is imperative – and ephemeral content achieves just that.
Most marketers struggle to bridge the gap between a company and their customers.
Stories and ephemeral content caters to the needs of a mobile-first audience.
It is revered for its capability in reinforcing this relationship and consequently, also gaining brand credibility.
5. A Greater Influence Over Buyers
Image via Home Insider
More than selling a product or service, you're selling how it fits into a lifestyle. Moreover, while convincing readers why they actually need what you have to offer.
One of the best ways to do this is through ephemeral content.
Ephemeral content provides creators with the grand opportunity to inject personality.
Meaning to have a personal voice and to share an intimate perspective among audiences.
It's this type of short-lived and "authentic" content. As such, holds a far greater buying influence over customers in comparison to that of sponsored posts.
In Conclusion
Whether you're reading this blog to improve your existing content marketing strategy, start from scratch or just find out more, there's no better time than now.
Feel free to be expressive and entice yourself in the engaging and ever-changing process of creating hyped ephemeral content, all while catering to the fast and visual-based demands of a mobile-first era.
Now that you know the power of ephemeral content, discover The 6 Most Successful Social Media Platforms for Online Advertising and take your social media marketing strategy to the ultimate next level.
In the meantime, check out our latest vlog as we interview uBaby on Working With First Page – we hope you enjoy it! 
You may find that you are busy running your business to succeed at social media. If this is the case, please have a read of our social media services.