Why Online Brand Management is More Important To Your Business Than You Think
No matter how hard you work on your products and customer service, your business will eventually take a hit online. Online brand management will be one thing you will need.
Maybe it's a bad review on Google. Or maybe it's false information published on a 3rd party site. It could be a disgruntled ex-employee extracting their 'revenge'.
There's no denying that types of negative online reviews can dramatically change what the world thinks of your brand.
But at the end of the day there is only so much you can do… right?
Wrongo!
Enter – online brand management. In the digital marketing industry, it is one of the hot new areas. It is also one of the best ways to grow your business online.
Brand reputation management gives you the ability to control and direct the narrative of your brand identity.
When you're actively making an effort to manage your reputation, you can minimize the amount of negative feedback you get. This is part of effective brand management.
You can also keep a positive presence on online platforms.
And it can work WONDERS for your business.
Here's exactly how it works…
What is Reputation Management?
Reputation management is similar to PR and strategic brand management in that goals are the same. This is to portray the most positive image possible of your business.
The difference lies in how that goal is achieved. PR is usually external and deals with advertising and promotional efforts, thus strengthening a brand's image.
This is instead of trying to minimize the number of attacks it receives.
Reputation management is the opposite. It is more focused on seeking out negative content or comments made about the brand.
It then responds to it appropriately before it can cause damage to the company. Such a tactic can form the backbone of your digital brand management strategy.
Though a single rude comment here or there may not seem like much, if they start to build up or if consumers see that a brand is not acknowledging their customers' complaints, it may have a significant impact on your brand's reputation.
This will negatively impact brand equity, drop your brand value, damage brand loyalty, and your target audience will not be perceptive to your brand.
Here are 5 efficient (and simple) ways to manage your own brand's reputation. Brand managers, take note!
#1 – Hire a pro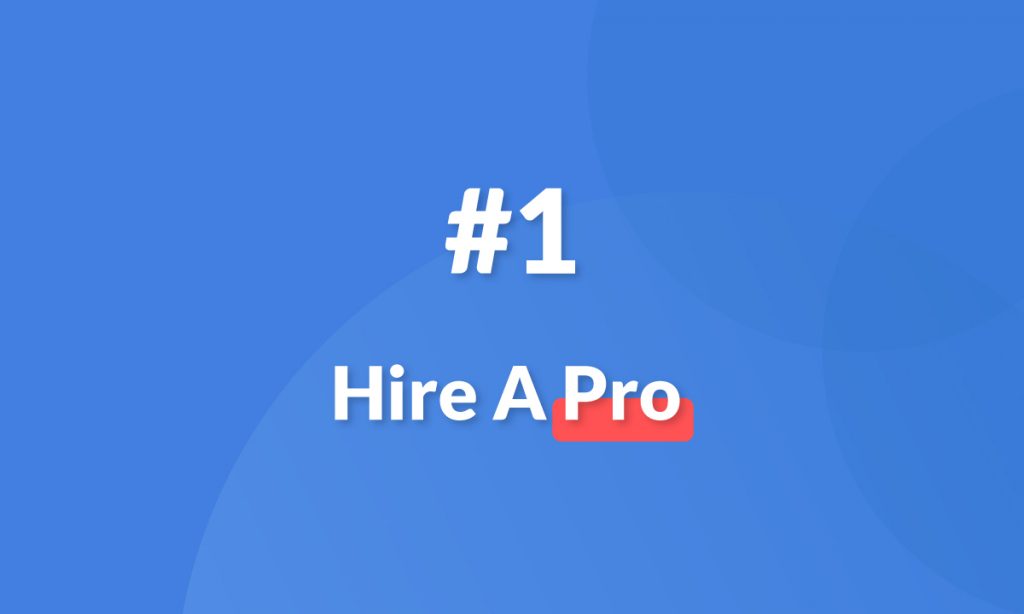 One way to keep track of your online brand perception is to use automated software. This software will notify you anytime your brand is mentioned anywhere on the internet so that you can move fast.
Moving fast is key when managing your brand online.
But while software may alert you of negative reviews – it doesn't mean that those reviews will actually be removed.
That's why going with reputation management services is your best bet.
Professional agencies like First Page Digital can remove unwanted content – with a success rate of up to 88%! This includes content from Google, Facebook, Glassdoor, YouTube, Instagram, complaint boards, and much more.
If you are serious about removing negative content and taking your brand's online narrative into your own hands, reach out to a Digital Strategist today.
This is essential for a successful brand strategy.
#2 – Answer fast, and with empathy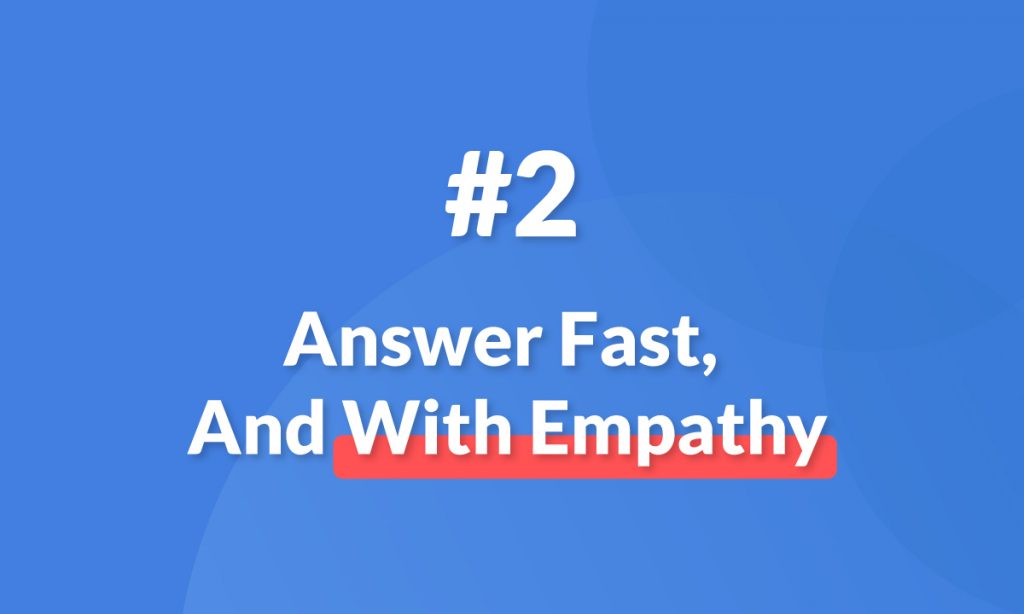 A survey found that 83% of people expect brands' social media accounts to respond to their messages within one day or less, so if you want to turn a situation around, you should get to it fast! 
Customers will usually try to engage with the brand to figure out a solution before they go for posting negative reviews, so if you respond on time and help them with their queries, you can keep the situation from blowing up.
Remember to respond with empathy, though! You need to make your customers believe that you are invested in solving their problems and that they hold value.
If you manage your reputation management carefully, you can keep your customers from being public about their complaints or from having complaints, to begin with.
#3 – Address the negative aspect upfront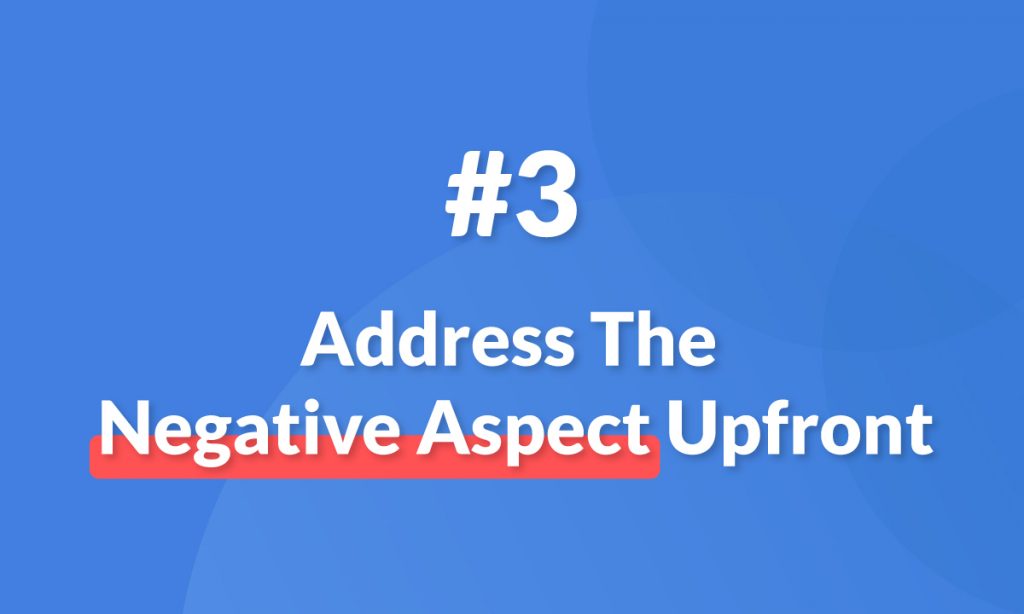 It's pretty set-in-stone that responding to comments brings them to the limelight, so why would you want to respond to negative comments?
If that's the approach you're taking, your brand is in trouble. 82% of customers will read online reviews, but 97% of those will also read brand responses.
So if you don't respond to the complaints, guess what happens? Your brand grows a bad image. 
Responding to and acknowledging negativity shows your customers that even if there are negative aspects to your company, you are working on fixing them.
After all, your customers are willing to accept mistakes – if you own up to them!
Which brings us to…
#4 – Own up to your mistakes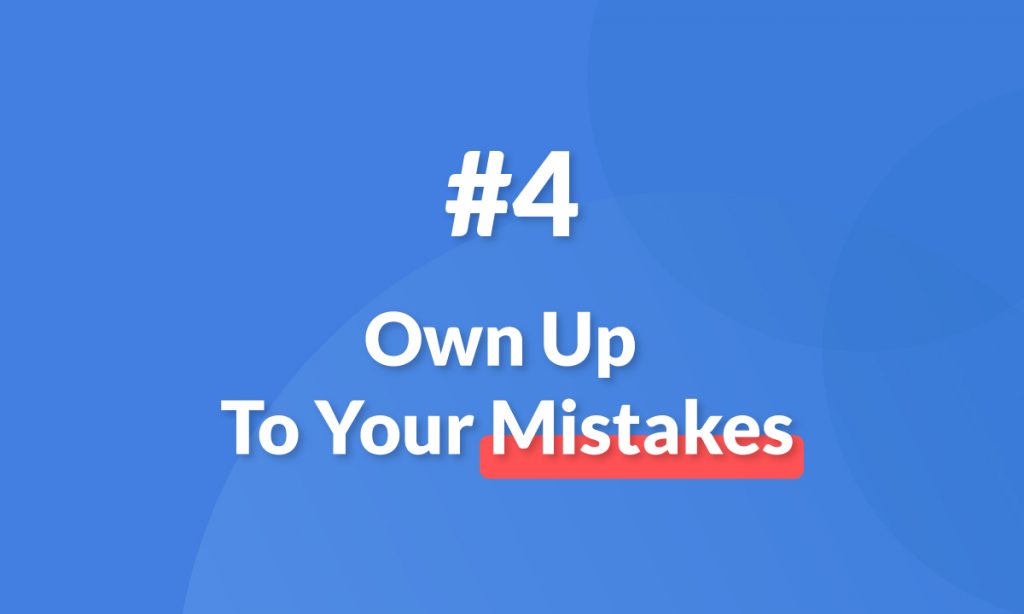 Showing remorse helps you diffuse tense situations and strengthens your relationship with your customers.
If you don't accept and acknowledge your mistakes, you won't be able to fix them, and your consumer base knows this.
If you address the concerns being raised directly and show that you are genuine and will be taking action to fix things, your customers will trust you a lot more.
#5 – Stay on top of search results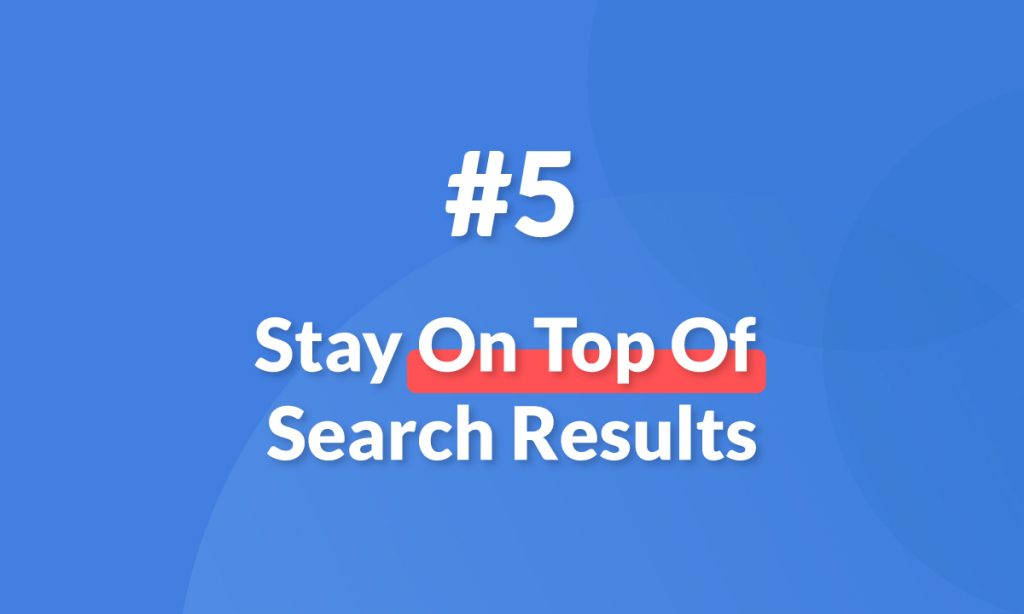 SEO is very important in keeping your brand visible to the public, but it is also important in keeping the public's opinions visible to your brand!
Monitor your brand's searches to keep track of what people are saying about your brand and see how these searches appear to visitors. You want people to get the best image of your brand, so you'd have to look at it from an outsider's perspective and fix any issues you come across.
Final thoughts
Online brand management might seem challenging, but with our 5 steps above, you can really take some matters into your own hands.
And remember, if you are looking for highly efficient brand management, with removal rates of 88%, reach out to First Page today.