YouTube: How to Kickstart Your Video Marketing Strategy
It's anticipated that by the year 2020, videos will account for a colossal 80% of all consumer traffic online, while HubSpot reports, 78% of online users watch videos every week. Keeping these hard-hitting statistics in mind, comes the vast potential to revel in the benefits of YouTube video marketing. YouTube is presently, the third most popular social media platform in Hong Kong.
As a significant 65% of viewers will watch over three quarters of a video on average, video content marketing proves a phenomenal method for attaining engagement, broadening your audience and of course, forging long-term relationships with your consumers.
From establishing such trust, moreover from attaining greater conversions, you're able to affirm brand loyalty; the hallmark of long-term success, as discussed in our previous blog, The Rise of Emotional Marketing.
With more than 87% of online marketers utilising video content, while on average, YouTube acquires over 500 million hours worth of video watchers each day, the power of video marketing is undoubtedly, of colossal value – even surpassing the outreach of social media.
Here, we reveal 4 simple tips for how to kickstart your video marketing strategy.
1. Create a Separate 'Brand Account'

Image via YouTube: Deluxe Hong Kong
If you're just starting out with YouTube video marketing, then it's essential to know that you can't just use any account – you'll need to create a 'Brand Account' using your Google Account.
Unlike a regular Google Account, a specialised Brand Account enables you to use various services, in particular YouTube, providing unique insights, permissions, and of course, the aptitude to allow various Google accounts to log-in at the same time – an invaluable point of difference, especially for businesses.
Leading by example, Deluxe Hong Kong (pictured above) has created a lavish brand account, which takes on a personality of its own; making it clear to subscribers and viewers alike, that this is in fact, a brand account.
Video via YouTube: Deluxe Hong Kong
2. Use Audience Insights to Inspire Your Next Upload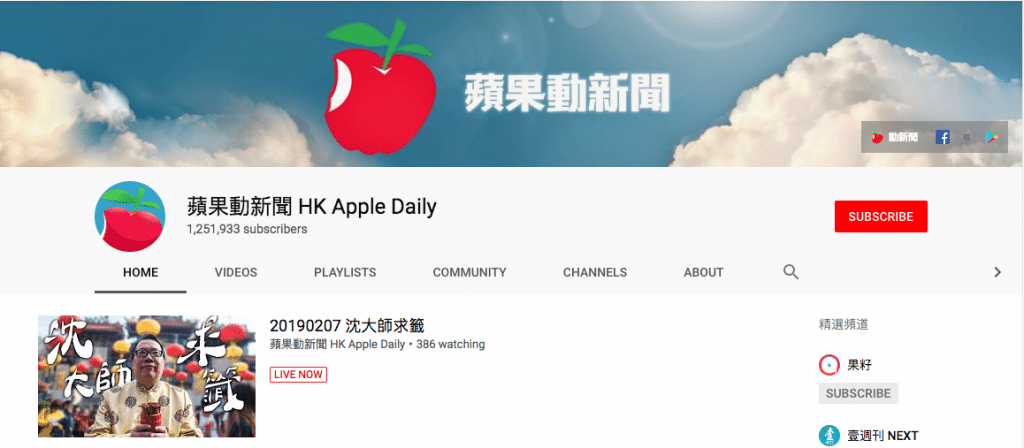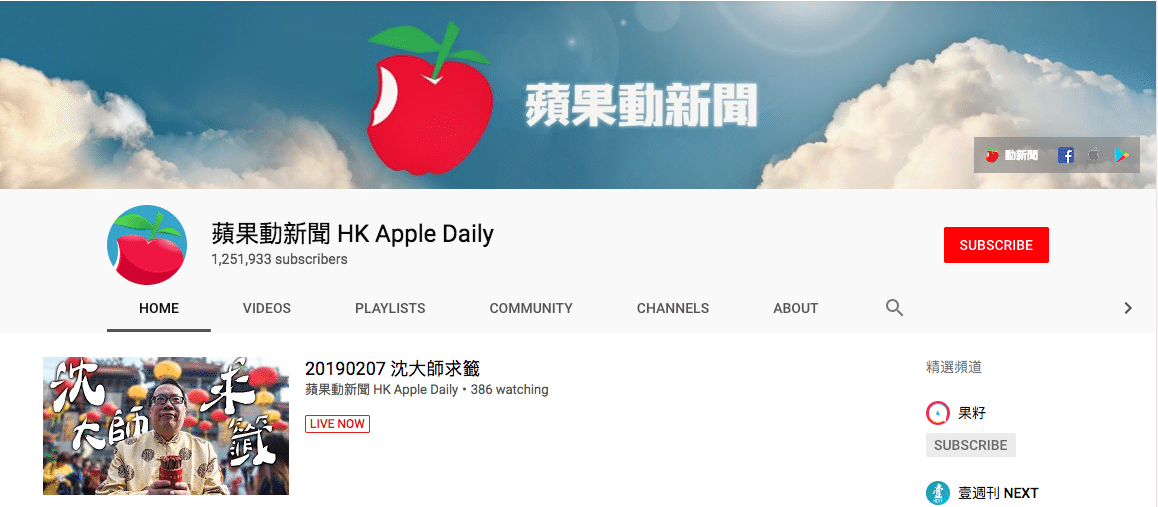 Image via YouTube: HK Apple Daily
Did you know that 96% of all smartphone users in Hong Kong use their smartphone to browse the internet each day? Even better, the YouTube mobile app caters to this growing demand, whereby the most successful content creators will utilise audience insights to motivate their next upload.
After you've uploaded your first video, it's never too early to start tracking engagement; in fact, it should be at the top of your priority list. As recommended by YouTube, when you link your YouTube channel to an existing Google Ads account; you're able to attain a full spectrum of video insights.
These insights include, but are not limited to, impressions, views, view rate, cost-per-view (CPV), call-to-action overlays, and more. From these, you'll find the data reveals further insights of its own; including who your audience is, their behaviour, and the type of content they're most responsive to.
Video via YouTube: 蘋果動新聞 HK Apple Daily
3. Make Your Video Marketing SEO-Friendly
While it may come as a surprise to most, search engines actually read your videos. In the same way you'd optimize web pages for Google, you also need to optimize videos for a YouTube search. When done correctly, YouTube videos can form an integral part of your overarching SEO strategy.
When optimizing a video for a YouTube search, you must ensure you include the following: a video transcript, either an on-page markup or a video sitemap, an SEO title, description and thumbnail, and of course, the right SEO keywords as to the topic you're trying to rank for.
Video via YouTube: 點 Cook Guide
4. Ensure Your Videos Are Multilingual
One of the many advantages of living in a digital age, is that viewers may be provided access to content in any language from any country across the globe. Moreover, lovers of language, foreign films, and multicultural individuals are everywhere – so speak to them (through captions)!
Take the world-famous LEGO YouTube channel for example. LEGO acquires near "twice as many views as any other brand on YouTube", why? In addition to integrating a fruitful combination of both user-generated and original content, LEGO distributes their content in several languages.
Whether you include captions as part of a video script or hire a professional to transcribe your videos for you, multilingual video SEO is the absolute key to attaining a global reach, maximising your audience and amplifying awareness, and this in turn, is what will set your establishment apart – as an international brand, not just another business.
Video via YouTube: ASHA ETC
Let the shoot begin! For more awesome tips and tricks, check out our YouTube channel 'First Page Digital', and take your video marketing strategy to the next level. And just in case you missed our previous blog, discover your next Brand Building Strategy: How to Place Your Customers at the Centre.