KOLs: The what, who, and where of influencers in Hong Kong
As social media dominates our time, the influencer has become key in many marketing campaigns. Key opinion leaders (KOLs) have audiences that follow and trust their recommendations. Brands can leverage them with their KOL marketing strategy to engage and impact customers' decisions.
With so much noise generated by print advertisements, dynamic video series, and the visual hubbub that is social media, are brands that try to hit the perfect note. What resonates with the masses has changed. Companies realize that it is no longer enough to use clean-cut adverts to promote. They need a voice that people will listen to – a voice that comes from the crowd.
There has been a shift in focus of consumers to online content that is not going to stop. It seems inevitable then, that marketers who learn to read and direct the flow of digital trends will emerge as leaders in the future.
Having established a strong voice among their peers, these influencers are looked up to as the 'know-all' guru of their own niches. We seek authentic content reviews and personal recommendations over PR pamphlets; influencers deliver with aesthetic creativity and 'real-life' validation.
And among these crowd-connected figures are individuals we refer to as Key Opinion Leaders (K.O.Ls).
What is a KOL?
A key opinion leader (KOL) is an influential individual on a social platform, like Instagram, that consumers trust with purchasing decisions and popular opinions.
What sets a KOL apart from your regular influencer is not their follower size nor their curated aesthetics, but a specific niche and targeted audience. Where an influencer may bask in the loose parameters of the 'lifestyle' thematic, KOLs narrow in one particular area of expertise. For instance, they dedicate their attention to sustainable fashion or handmade jewellery.
Because they are known for an established presence in a single niche, their followers come to regard them as experts in that field. They know who to go to for a chosen topic. It is this trust and authenticity that allows them to influence their audiences – their highly regarded opinion dictates the trends.
What makes KOLs so popular?
In a world oversaturated with consumer goods and pretty marketing schemes, it is difficult for us to differentiate between what is average, what is simply marketed well, and what is actually worth investing in. It is also challenging to find our footing when trends change faster than the wind; who knows what the next fad will be?
KOLs give us direction, not only by pointing out what deserves attention but also by setting the trend. They are popular because they are regular people that we can relate to – we trust that they are giving us an unbiased opinion as a consumer as well as an informed review as someone with true-and-tried expertise. Their social platforms are proof that they have invested their own time and money in understanding a niche, showing fans that they have grown into their position as a KOL.
Popular KOLs in Hong Kong
Like most Asian cities, Hong Kong has experienced a movement towards everything digital – and marketers have been quick to hop aboard the online content trend. The influencer market bloomed overnight, although it is only recently that companies have learnt to leverage KOLs in their branding campaigns.
1. Lily Wong
Dabbling in everything lifestyle, Lily Wong first emerged as an influencer who shared photos of food, travel, fashion and beauty. Like most top KOLs in Hong Kong, she started out on social media with no particular intention of becoming an influencer; it was simply a means of sharing her life experiences.
View this post on Instagram
Her Instagram feed demonstrates how KOLs are used to raise brand awareness – you'll find focused posts where she poses with a singular product. In the post description, she describes the need for it, why she recommends it, how much it costs and where you can buy it. In other posts, she shares photos of food and tags the restaurant, essentially pushing a 'best buy, please try' strategy.
Because of the versatile nature of her Instagram, she is a KOL who can cater to various niches.
2. Alvin Chan
Model, photographer and influencer in one, Alvin Chan is an example of when a passion project attracts a following. Initially reposting his portfolio and work shots from his modelling job, then creating a separate space for his photography, Alvin started getting recognition as a creative.
View this post on Instagram
His day job and passion for photography have put him in the perfect position to act as a KOL; any clothing brands he wears, or features will instantly be taken note of. As a photographer himself, he can also target creative crowds by sharing insights and tips on how to best photograph a subject, and how to plan around a creative shoot.
3. Moanna Shum
Having started out with sharing food pics on Facebook and then Instagram, Moanna has long since become a lifestyle KOL that features travels, fashion and brand collaborations. Her Instagram feed is a collage of bright and vibrant photos of what she eats, whenever she enjoyed a unique experience, is travelling or posing in a stylish outfit.
View this post on Instagram
She is perhaps one of the best examples of how to leverage a KOL. You will find each outfit tagged, each product explained and every brand launch well-documented. Her descriptions are not cluttered, letting the photos speak for themselves. Not only does she raise brand awareness, but she also does it in a way that positions the product as a natural part of her daily routine – as if "this is something I use and something you should have."
4. Noel Li
Minimalistic and chic, Noel Li's Instagram feed is immensely attractive for those who want to pull off an effortlessly lavish lifestyle. Keeping it realistic and down-to-earth, Noel decorates his feed with snapshots of his life, as he is also a KOL who works as an influencer outside of his day job.
View this post on Instagram
Amongst his photos of travel are carefully placed shots of products – with the subject framed and brand tagged. With a single post, KOLs promote the product and raise awareness of the brand. Like Moanna, he keeps his captions short and easy to digest.
Scour through these KOLs respective social media platforms and thus Hong Kong brands mostly position KOLs as ambassadors or seek to do simple placement shots. Their efforts to reach the audience comes off as natural and classy. Rather than in-your-face ads, we now see examples of creative and ambitious youths employing these products in their daily lives.
---
Top Hong Kong Lifestyle Influencers
1. Zelia Zhong
The Hong Kong-based model showcases her enviable luxury lifestyle across various social media platforms, with her audience reach is in the 100's of thousands of followers on both Facebook and Instagram. Her chic and modern fashion sense has earned her a permanent spot as one of the most prominent KOLs in Hong Kong.
Instagram https://www.instagram.com/zelia/
View this post on Instagram
Facebook https://www.facebook.com/zelia.zhong/
2. Tina Wong
Tina Wong is a successful model who devotes her attention to bringing the best beauty, fashion and lifestyle advice to her avid fanbase. As a fashion graduate, you can be sure that her style is always in vogue. On top of being active on Instagram, Wong runs a successful YouTube channel with over 100 thousand subscribers which give audiences a deeper look into her makeup and styling routines.
Instagram https://www.instagram.com/tinawzq/
View this post on Instagram
Facebook https://www.facebook.com/zelia.zhong/
3. Sue Chang
One would hardly suspect that Sue Chang is a mother of two lovely daughters from her youthful looks. As if motherhood isn't enough, Chang is a successful businesswoman, establishing the brand Sisland, a boutique bringing Baby/Mommy matching fashion. Chang's effervescent smile and personable online presence make her a truly beloved KOL.
Instagramhttps://www.instagram.com/suechangg/
View this post on Instagram
4. Mayo Wo
Mayo Wo is a recognised KOL figure, having been on the blogging scene since 2009. Her pastel and soft looks have always been a hit with fans, but one of the main reasons why she has stayed strongly relevant through a decade is because Wo isn't afraid to experiment with different fashion styles – and of course, always nailing those looks with seemingly no effort.
Join her in her trips to incredible imaginary landscapes and re-interpretations of popular travel spots. It's like a magical trip down Alice's rabbit hole that you don't want to return from.
Instagram https://www.instagram.com/mellowmayo
View this post on Instagram
Facebook https://www.facebook.com/mellowmayo/
5.
Elle Lee
As an Imperial College London graduate, Lee's meteoric rise in social media can be credited to the fact that she speaks amazingly proficient English and Mandarin, allowing her to connect with a wide range of online audiences. A bold entrepreneur, Lee is always on the go and fans love looking at her jet setting lifestyle.
Instagram https://www.instagram.com/elleiconlee/
View this post on Instagram
6. Faye Tsui
Tsui's unique cutting-edge fashion sense has landed her coveted invites to exhibits in Paris Fashion week. One look at Tsui's Instagram and you can immediately see her deep affinity with the monochromatic fashion which she pulls off amazingly. High-end fashion pieces are a constant feature in Tsui's posts, from Prada, and Chanel to luxurious Piaget watches.
Instagramhttps://www.instagram.com/faye_tsui/
View this post on Instagram
Facebook https://www.facebook.com/mellowmayo/
7.
JJ. Acuna
In a scene dominated by females, Acuna clearly sticks out – in a good way. With clean-shaven good looks and impeccable fashion, Acuna blogs about happenings in Hong Kong and Asia. If you are a fellow lover of travel, design, and hospitality, this is a feed that will draw you in. Curated by creative director JJ. Acuna, you get sneak peeks and glimpses into his travels around the world.
As a corporate architect and interior designer, Acuna has a keen eye for capturing some of the most impressive and dynamic architectural wonders. Besides travel and architecture, Acuna also delivers some of the most scrumptious shots of local delights on his blog.
Instagram https://www.instagram.com/jj.acuna/
View this post on Instagram
8. Zoe Chan
Chan is an accomplished KOL, having had collaborations and endorsements from Stella Jean and Hussein Chalayan. Every other post from her transports her viewers into a different country, from Milan to Phuket, to Tokyo. Like a true wonder woman, Chan also manages a successful blog despite her intense travelling. Check out Normalchic, to see some of the chicest fashion, travel, beauty and lifestyle insights.
Instagram https://www.instagram.com/zoe_normalchic
View this post on Instagram
9. Vicky Chan
As if being bilingual isn't enough, Chan is trilingual and is able to speak English, Mandarin and French. Junoesque and gorgeous, Chan is most known for her unforgettable acting as villainous "Jenny" in Come Home Love – Lo and Behold. Outside of her acting career, Chan shows a more light-hearted and fun-loving side of her personality on her social media.
Instagram https://www.instagram.com/vthechan/?hl=en
View this post on Instagram
Facebook https://www.facebook.com/VickyVtheChan/
10.
Ceci N (No.7)
Despite being a well-known KOL, No.7's identity is still shrouded in mystery – not even her real name is known. However, one thing is for certain. No.7's fashion style is truly unique – blurring the lines between Hipster and Goth fashion. Her Instagram often features her in different avant-garde hair colours every month, from reds to lilacs, to deep blues. Her endless creativity when it comes to her dressing styles makes her someone extremely fascinating to follow.
Instagram https://www.instagram.com/no7/
View this post on Instagram
11. Cara McIlroy
Hong Kong supermodel, host and actress, Miss Grogan turned Mrs McIlroy is passionate about environmental concerns and sustainable living. McIlroy's Instagram feed is replete with lush greenies and tranquil blues of the ocean and that's because her home is located in the remote Lantau village. Her motherly and peace-loving nature has been a source of inspiration to many.
Instagram https://instagram.com/caragmcilroy/
View this post on Instagram
Facebook https://www.facebook.com/caragmcilroy/
---
Top Travel KOLs in Hong Kong
Wondering how to cope with #wanderlust in the confines of your home during the pandemic? We have an idea! Keep up with Hong Kong's hottest travel influencers – seek post-COVID travel inspiration from their amazing Instagram feeds.
Ready to see the world through the eyes of these avid jet setters?
1. Harimao Lee
If a picture could speak a thousand words, Harimao Lee's Instagram feed would be the equivalent of the thickest travel book you can find. His spectacular shots of amazing architecture and landscapes around the world can easily keep you scrolling for ages – and praying we can all start to travel soon.
2. Jumbo Tsang
Hong Kong-based model is a fitness enthusiast who loves to travel. Follow her feed for a healthy dose (pun intended) of sporty travel content as she brings you on her hiking, cycling and pilates adventures around the Hong Kong peninsula and the region.
3. Siu Ming Ho
An eclectic collection of stunning travel photography, grim social commentary and authentic snippets of her life, self-professed Wanderer, Siu Ming brings a breath of fresh air to perfectly curated Instagram feeds. And boy are we obsessed with her gorgeous collection of body art.
4. Carmina Lo
Global jet setter, fashionista and beauty lover –rolled into one is what Carmina Lo is all about. Her Instagram feed features all three of her favourite indulgences which make for a great follow! Follow her as she explores trendy hotspots in Hong Kong, attend glamourous fashion events, snowboard in the mountains and more. Every turn a surprise!
5. Christy Leung
Who better to follow than a popular TVB travel host and journalist for wanderlust content? Live vicariously through her escapades all around the world! Her penchant for travelling seems to extend to her lovely family of 5! Expect to see them feature in plenty of her travelling content – what wholesome #familygoals.
6. Victor Cheng
An extraordinaire behind the lens, Victor Cheng inspires wanderlust with every psychedelic picture-perfect shot of his. His post-editing skills breathe new life into familiar tourist attractions and everyday buildings alike. His Instagram feed is the dream of every influencer wannabe out there.
---
How to leverage influencers for your brand
So how exactly can KOLs help with your marketing strategies? Here are some key roles they play in helping you maximize your audience and connect the brand to the consumer.
A KOL helps build brand image
A lot of factors go into branding such as product design, website and social media content, packaging, brand motto, and more. These are all implicit cues dependent on how you present your company and products. What a KOL can do for you is to embody your brand as an ideal consumer, sending out the message that "this is who we aim to please".
Let's say, for example, that your company specializes in organic skincare. On the most basic level, when a beauty KOL uses your product they endorse it as a brand that is trustworthy – you are selling what you claim to sell. When we consider the deeper implications, however, the KOL's image effectively layers onto your brand. If they are cheerful and a healthy-lifestyle practitioner, your brand image will be looked on as 'bright', 'natural' and 'for the people'; if your chosen KOL tends towards luxurious experiences, your brand may be observed to be 'exclusive' and 'organic but expensive'.
When choosing your KOL, consider how their image complements your brand message. This is even more important if you take them on as a long-term ambassador.
A KOL contributes to brand awareness
First and foremost, the goal of marketing is to boost awareness of your brand and products. Rather than casting leads through Facebook ads or painstakingly building your Google presence, you can reach your target audience through a relevant KOL.
A KOL does all the hard work of gathering an audience; they engage with a community revolving around a focused point of interest and most importantly, have gained their trust. Even by simply featuring your product on their social media, a KOL reaches immediate audiences that range from thousands to millions. Best of all, these people will buy into your brand because it fits their scope of interests.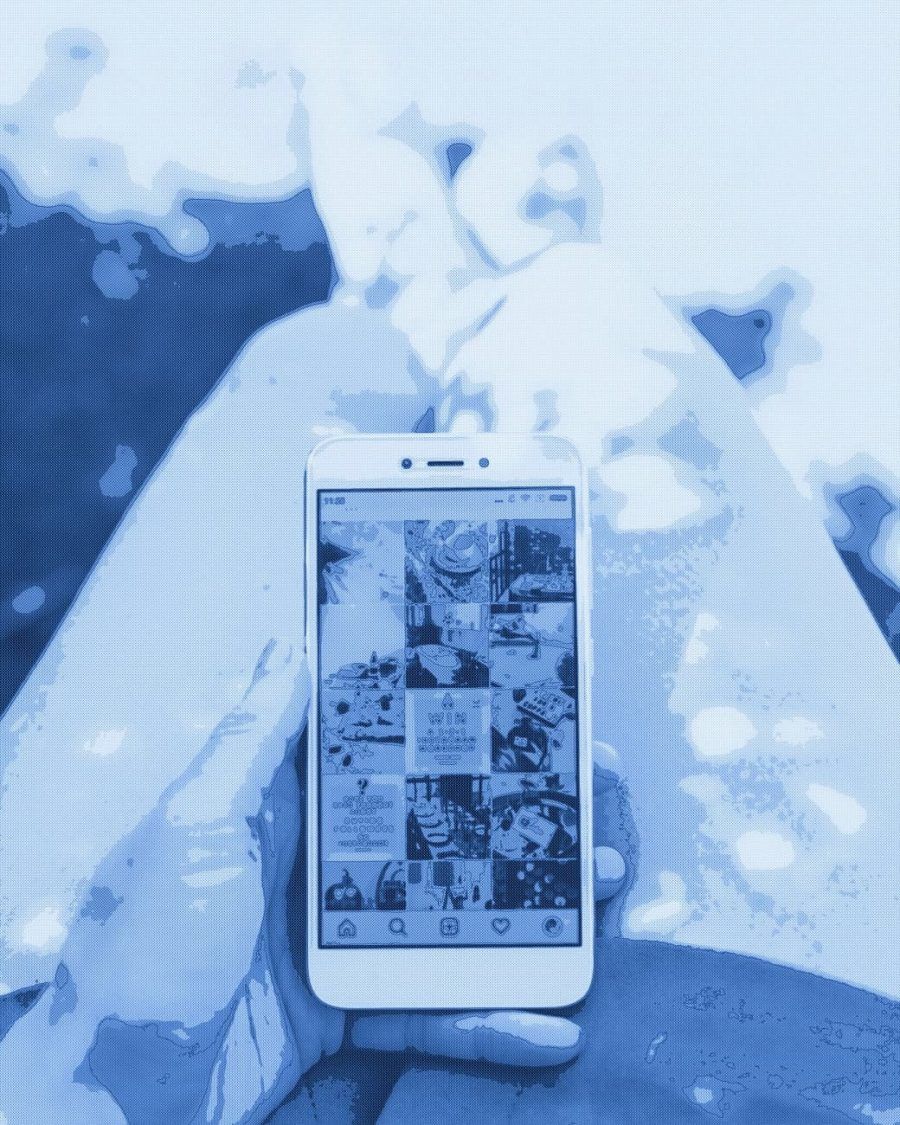 On that note, the more niche your brand, the more you want to find a KOL whose followers actively engage in the content they share. Let's go back to the scenario of an organic skincare brand. Some beauty KOLs may have fans who follow them for after-make up selfies and makeup tips but don't care much about purchasing makeup.
Then you might have a KOL who curates content solely on skincare but focuses on budget cures and home tricks. What you want instead is a KOL who curates beauty content by regularly covering skincare routines and trying new products. They are far more likely to have followers who are similarly invested.
Still, raising brand awareness is something a KOL can quickly and efficiently do for you.
A KOL can help you increase your reach
We mentioned above that a KOL can help you reach your ideal target audience; they can also expand your potential customer base by reaching others you might have not considered otherwise.
Depending on their fan base (and demographic), a KOL can draw interest from passing visitors of the industry your niche is based in. They might even kick start conversation around your brand with an audience you didn't intend to target. Perhaps you started your organic skincare brand in hopes of enticing young, health-conscious adults and, through a KOL, end up catching the attention of an older audience instead.
You can also try to leverage KOLs on different platforms to simultaneously promote your brand on Instagram and Youtube for example. This guarantees audience bases of similar interest but differing consumption methods, further extending your reach.
Additional reading – These are the Best Hong Kong YouTubers
You can consult and collaborate with a KOL
What a lot of people may not realize is that being a KOL is not as simple as curating an aesthetic social media feed. It takes a keen eye and effort to understand and track industry trends, as well as well-thought-out content strategies to keep people engaged. Due to their unique position in the consumer market, KOLs are often overlooked as consultants who can help you identify areas for product improvement, suggest effective marketing strategies and give you a general idea of what's coming next in the industry.
Collaborating with KOLs to create exclusive products is also an effective way of winning over consumers. KOLs are celebrity figures in their own right, except at a much closer distance to their followers. Not only would you be guaranteed a crowd of buyers, but you would also generate excitement for anyone with even a passing interest. You are also likely to promote a product that the audience will like since their tastes are closely aligned with those of the KOL.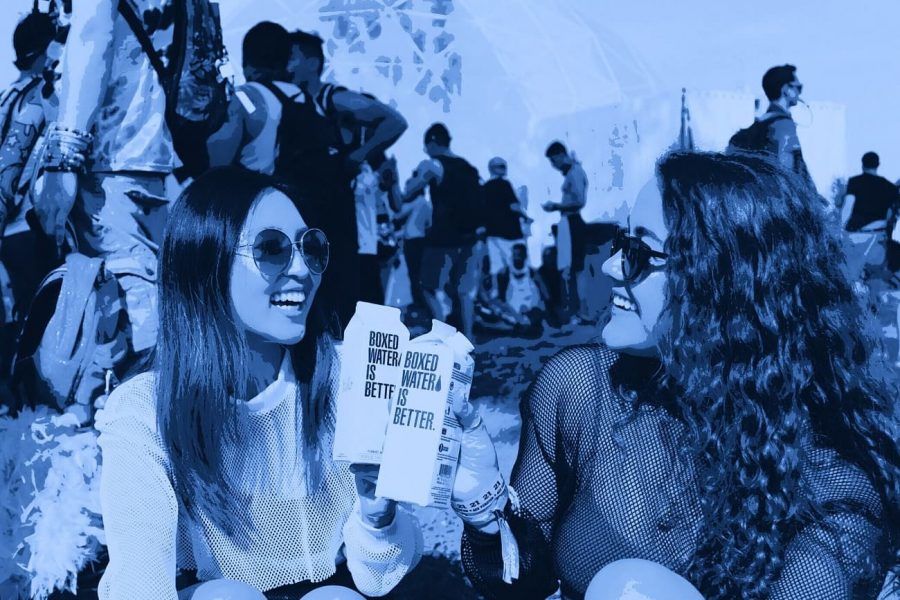 ---
Things to consider before choosing a KOL
Of course, it is important to choose the right KOL for your brand. Consider the following questions when researching:
– Are they really KOLs?
Remember that KOLs are a step beyond influencers! While any creative individual could muster up a following that gift them will millions of "likes" on aesthetic posts, you want a leading figure whose followers engage in their content by trying the featured products or experiences.
– Do their demographics of followers overlap with your target audience?
Make sure to choose a KOL with a relevant following. Your goal is to lure in a crowd of regular customers by engaging with those who are interested in what you're selling.
– What exactly is their expertise?
Depending on what you are hiring the KOL for, they need to be able to deliver. If they are best at generating sales, hire them for product placement. If you're looking for a consult, find a KOL who can present you with relevant insider knowledge and have clear marketing directives. Content creators aren't the same as marketing professionals, so make sure they can meet your brand objectives.
– What can they do for you that you can't do for yourself?
---
Working with a KOL might take more time and costs than you are ready for; they aren't miracle workers guaranteed to rake in sales with a single post either. They are there to boost your marketing efforts, but they aren't the entirety of your campaign. Consider what is it they can give you that you aren't already doing for yourself.
Want to find out more about how an influencer marketing campaign can tap into audiences like never before?
Speak with our team to learn more about KOL marketing in Hong Kong.