Social Media Marketing Guru Vol. 4: Master Wordy Platforms
Wordy platforms let you harness the enchanting power of language. Facebook, Twitter, LinkedIn and WhatsApp are handy digital marketing assets, but which ones are best for you? And what's the best way to use them?
Social Media Marketing is essential to your strategy, but let's be honest, there are a lot of platforms. So do you really need a profile on every single one, or can you just pick a few? And which channels should you be putting more of your efforts into?
This all depends on your target demographics. For example, is your business made for women, teens or the super-rich? There is a 'best' platform for each one, and a best practice formula to follow.
Make An Impact With Wordy Platforms
We covered visual platforms in the last installment of our SMM Guru series, now it's time for wordy ones. One of the most attractive features of platforms that harness the power of words is their undeniable ability to make your customer service operations super effective. Basically, they're a great outlet to chat with your fans (or haters).
Read on for the very best ways to make the most of wordy platforms. Remember, your strategy should be more about quality than quantity.
Facebook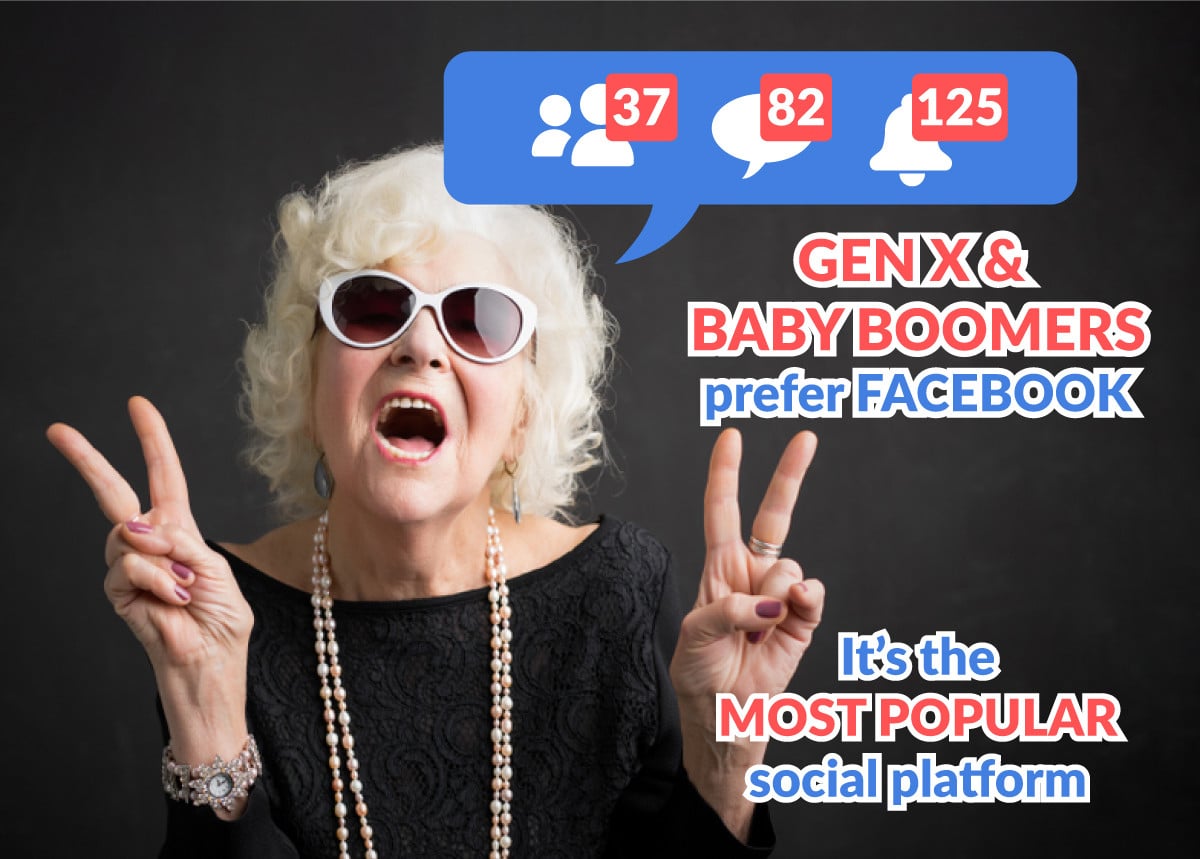 Best for Businesses That:
Want to reach the most people possible through the most popular of all social media platforms: Facebook boasts more than 2 billion daily active users (that's 22% of the entire world), and it remains the most popular social media platform in HK with 75% usage rates.
Want to target Gen X or Baby Boomers, of whom 90% are on Facebook. Check out Instagram, YouTube and Snapchat for a better way to reach Gen Z, below.
How to Make the Most of It:
Create and maintain a great Facebook business page with a strong profile and cover photo, as well as about info and CTA button.
Post regular, engaging content, share blogs, articles, videos and pictures at optimum times, and make use of Facebook Live.
Schedule Facebook Ads, either in News Feed or Story, and try new Playable Ads for live game demos, or Augmented Reality Ads for fashion. Use Analytics to track progress.
Get your team to talk about/praise your brand on Facebook, as 72% of people feel more connected when your employees are engaged.
Talk to your customers and reply to their comments: Be human.
LinkedIn
Best for Businesses That:
Aim to reach people with the greatest income.
Over 40% of millionaires use LinkedIn, and every single Fortune 500 company has representatives on the platform.
Want to reach a greater proportion of men (57% vs 43%).
Are B2B marketers. Half of all social traffic to B2B websites and blogs comes from LinkedIn and 50% of B2B buyers use it to make decisions.
Are looking to hire, as 97% of HR/staffing professionals use it to recruit.
How to Make the Most of It:
Complete your profile with a professional-looking picture, banner, proper headline, current position and summary, as well as adequate skills, career and education history.
Make professional connections with relevant individuals and companies. This helps you network and stay abreast with the landscape, openings and industry news while having a suitably large audience for when you…
Share content! This includes industry or company news, blogs, articles and videos.
Advertise current role openings and source candidates.
Twitter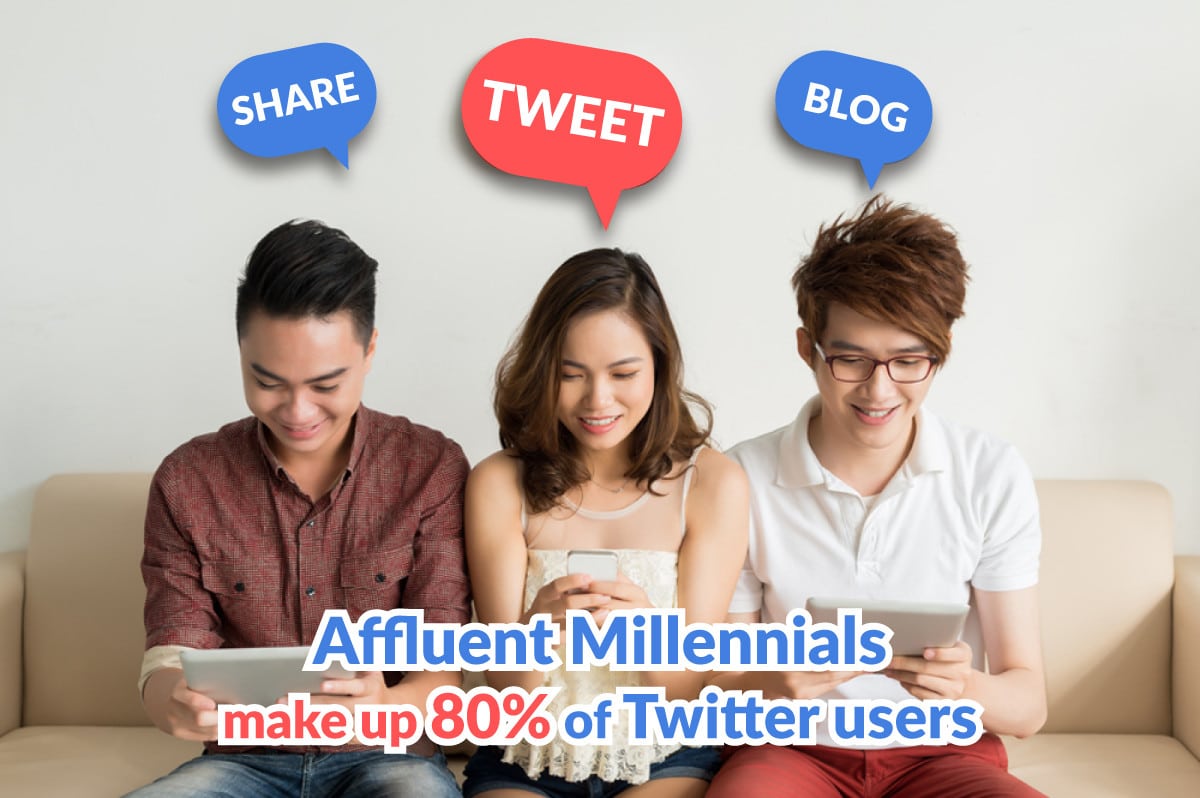 Best for Businesses That:
Want to capture affluent Millennials, who make up 80% of users.
Operate in the realm of wordy platforms themselves, such as news or publishing.
Have a vested interest in politics, celebrity, culture or current events.
Are chatty, smart and not afraid to be a little fun and informal.
Could benefit from an extra layer of customer service by addressing concerns in real-time.
How to Make the Most of It:
Pin your best tweet to the top of your profile page, whether it's a quote about your values or your hottest new product.
Share timely opinions on news items in line with your brand, and use the trending hashtags to ensure your tweets are seen!
Post articles relevant to your business with your on-brand opinion, again using hashtags for exposure.
Interact with your followers and reply to non-spam tags (Mentions). Be friendly, open, kind and light-hearted when appropriate.
Till Next Time From The SMM Guru
Well, that's it for now from the Social Media Marketing Guru. To summarize, as you can hopefully tell by now, social media is a vital component of digital marketing strategies. Whether you choose visual or wordy platforms and how you use them depends entirely on what you're selling and to whom.
Check out our blog on visually spectacular platforms like Instagram and Pinterest, as well as the one on E-Commerce, and our introduction to audience profiles.
There is no cookie-cutter method to make the most of social media and platforms are constantly evolving. For example, WhatsApp Business will soon be a main player in the game. The new B2C app from WhatsApp lets businesses chat with clients and manage queries, while WhatsApp Business API offers something similar for larger businesses. An amazing Product Catalogs feature facilitates E-Commerce, ads and even in-app payments. The future truly is here.
Stay with us on the First Page Digital blogs, with a brand new and exciting topic coming next week to help elevate your campaigns!