Is Dropshipping with Shopify Worth It for Your Business?
The Stampede is coming! Are you prepped to capitalize and make more money? If you haven't heard, dropshipping is a goldmine just waiting to be exploited. Dropshipping with Shopify is a proven way to make huge amounts of cash.
More than 2.1 million people use Shopify every day. More than one billion orders have been processed by Shopify. $319 billion of worldwide economic activity is attributed to Shopify. The third-largest eCommerce platform in the US is Shopify. Get into Shopify dropshipping, and you can share some of these amazing numbers!
Shopify has revolutionized the dropshipping business by turning inventories into profits and dropshippers into CEOs. It is designed to help anyone from an eCommerce beginner to retail tycoons who want to scale their business and growth at hyper speed.
In this post, we will cover why you should use Shopify for your dropshipping business. We'll share some tips on driving traffic to your Shopify store too. You'll be ready to make money in no time!
How can Shopify dropshipping increase your business revenue?
What is dropshipping?
Dropshipping is a type of retail operation where the vendor takes orders from customers without maintaining inventory.
Instead, the seller sends the orders and their shipping information to the manufacturer, a wholesaler, another retailer, or a fulfillment company, who then distributes the products directly to the buyer.
This is a sort of supply chain management. As a result, the merchant is in charge of product marketing and sales but has little to no control over the goods' quality, storage, inventory control, or transportation.
This reduces the expenditures associated with running a warehouse, or even a physical storefront, buying and storing products, and hiring the necessary people to carry out such tasks. Dropshipping is a business model allowing anyone to run an e-commerce store anywhere in the world.
What is Shopify?
Shopify is a comprehensive e-commerce platform that enables you to launch, develop, and run a an eCommerce store.
Due to the experiences of millions of merchants using their platform, Shopify has developed knowledge and leadership in the field of eCommerce.
The success of several sellers on the platform enables them to predict and develop the great features that will not only drive eCommerce today but also define the future of the eCommerce industry.
Shopify is a great platform for dropshipping. It is awesome if you want to start an online business but don't know how to drive traffic to your store or get it noticed in the ocean of eCommerce websites. The platform has many apps that can help to manage the operation of your eCommerce store.
For example, Shopify apps make it easy for users to create professional designs for their storefronts, manage products and fulfill orders with their user-friendly platform.
Ready to get started with Shopify? Hang on a second, are there alternatives to Shopify?
Can I do dropshipping with other platforms?
By default, when we think of dropshipping, we think of Shopify. However, there are some other platforms for dropshipping too.
We have covered many dropshipping platforms in previous blog posts. Here is a list here:
There are several other platforms too, but we will leave covering all of them for another time.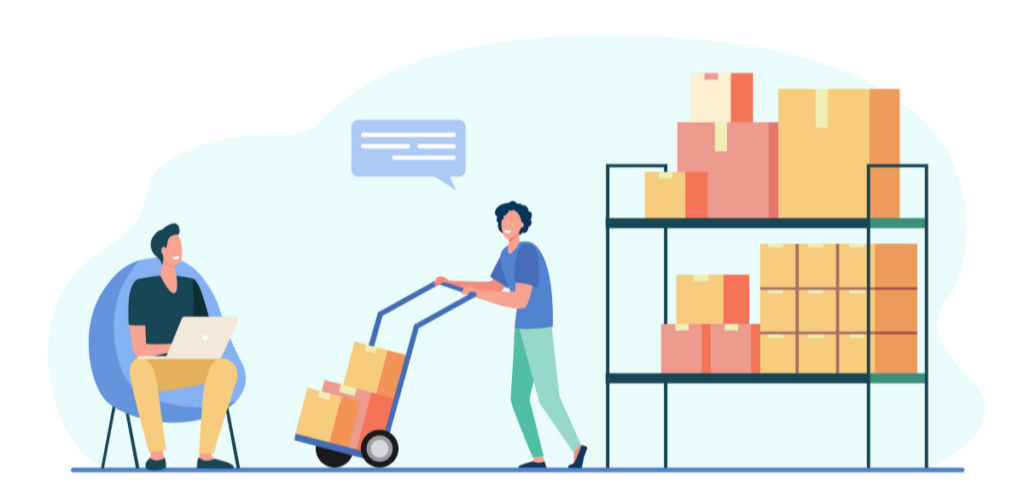 How to set up a Shopify dropshipping store?
We will now tell you how to set up a Shopify dropshipping store. There are five key steps.
Step 1: Create an account on Shopify
The first thing you must do is sign up with Shopify and activate your free trial. To do this, go to Shopify, and type in your email address, the name of your company, and a password.
Don't let the fact that you are still unclear about your company name or your business concept prevent you from trying out Shopify and DSers.
The name of your store and even your email address can be changed at any moment under the Shopify store settings. Investigating dropshipping merchandise with Shopify and the DSers app is a great method to generate and test various business concepts.
Shopify will lead you to your store dashboard after you sign up and verify your email address.
Step 2: Link your Shopify store to a dropshipping app
A dropshipping app needs to be connected to browse and add products to your Shopify store. There are many options that you can check out here. All the apps are quick and simple to install and utilize.
Once you have integrated the dropshipping app, you will have a fully integrated dropshipping supplier network.
Shopify's top-recommended dropshipping platform is DSers, as Oberlo shut down in June 2022.
Step 3: Locate Products to Sell in Your Shopify Dropshipping Store
Once the dropshipping app is installed in your Shopify store, you can start having fun discovering new products.
With a few keystrokes, you can quickly do broad or in-depth product searches.
We recommend starting by researching numerous goods associated with your business idea (or ideas) to see what you can come up with.
Step 4: Locate Products to Sell in Your Shopify Dropshipping Store
It's easy to add products to your Shopify store once you decide the ones you want to sell. With most dropshipping apps, you can easily import a list of products to your store.
Before importing products into your Shopify store, we advise you to modify the product information within your dropshipping app. Once that is done, import your list to your store.
Once done, you can organize your products into categories or collections within the Shopify store.
Step 5: Set up to ready your Shopify dropshipping store for going live
Once your product collections are configured, it's time to finish up Shopify's essential store information. These consist of:
Setting up a Shopify store's design theme
Finalize shipping information and customer service
Adjusting menus that make it easier for customers to navigate
Adding information on taxes, shipping, and payment
Have a domain name for a store (create or connect one)
We won't go into great depth here because Shopify guides you through each of these setup processes within your dashboard.
How to find good suppliers for your dropshipping store?
Finding high-quality products for your store is crucial when operating a dropshipping business. Additionally, dropshipping providers take care of product inventory, order shipping, client complaints, and more.
In the end, we may encounter numerous issues if we don't have a reliable source. This is the reason why we require the greatest supplier for our dropshipping company to guarantee total client pleasure.
In light of this, we have compiled all the facts that any online business owner must know when looking for the top dropshipping provider.
Delivery speed
First, delivering items on time is one method we can earn our customers' trust. So, to accomplish this goal, a dropshipping supplier's delivery speed is essential.
Product selection
To meet the expectations of customers, a dropshipping supplier must be able to offer a wide range of high-quality goods.
Competitive pricing
The supplier's price for the intended dropshipping item is something we must pay close attention to because it will serve as a guide for our own store's pricing. Remember that if we price our things competitively, we can make large profits.
Customer reviews
Fourth, we must check customer reviews of potential vendors' products before choosing them. To reduce returns, we must ensure that our consumers receive high-quality goods.
Order tracking
The next step is to select vendors who can offer real-time tracking information. We manage orders more effectively when we receive frequent updates on the whereabouts of customers' packages.
Customer service
The supplier we choose must also be effective at offering customer service. This is so that we can provide our clients with suppliers'-quality service.
Return and refund policies
The return and refund policies of a supplier should also be trustworthy. Fair practices foster greater communication between our company and its clients.
Payment options
To make online transactions more convenient, we must cooperate with vendors who offer workable payment solutions. For instance, users can pay for their online purchases using credit cards or bank transfers.
Global shipping
Finally, because we serve a global dropshipping market, our suppliers must be able to fulfill orders anywhere in the world. We can reach more clients globally if our suppliers allow for international shipments.
Taking these points into consideration will help you find a reliable supplier for your store. Keeping that in mind, a good supplier will be one who will be essential to your sales success. So, being prudent with your supplier selection can help you achieve high sales and huge profits.
What makes Shopify so good for dropshipping?
Shopify is one of the most widely used platforms for dropshipping. The reasons are simple:
Beginner and user-friendly all around
Shopify is accessible to anyone. Therefore, Shopify streamlines the process of putting up your store, hosting it, and marketing it. Shopify also offers a variety of apps. This enables you to expand your business without fear while using your time more productively.
Cost-effectiveness, value, and scalability
Shopify is relatively cost-effective, with most newly established online retailers choosing the Basic Plan, which costs USD 29 per month.
We believe this represents great value. Try making your eCommerce website from scratch for this monthly amount.
Once you require more features, prices rise; however, still, the higher-priced plans represent great value.
SEO and marketing tools
It's one thing to set up an internet store. But another is learning how to run a successful online business. Many may launch their businesses without having complete comprehension of this eCommerce component.
However, Shopify makes the procedure as simple as possible for new users. Shopify gives the tools to get you there. Marketing and SEO are crucial to the success of any store.
Shopify offers you a vast collection of professional articles, tutorials, and courses as part of your free trial to assist you in learning these concepts so you may rank highly on Google and expose your products to a specific audience.
App integration
You may add functionality to your Shopify admin and interface with external services with the aid of Shopify apps. The Shopify App Store is where you can find apps.
Not Shopify, but third-party developers, create the majority of Shopify apps. Contact the developer directly if you require assistance with a third-party-built app or sales channel.
Additionally, you may extend your online store to other platforms using custom storefronts, add functionality to your Shopify admin, or directly access your store's data using Shopify's APIs. With all these apps, you can have a powerhouse of a dropshipping Shopify store.
We hope we have convinced you how good Dropify is for a dropshipping business. But could you do the same thing on Amazon Marketplace?
What are the differences between the Shopify Online Store and the Amazon Marketplace?
As an eCommerce platform, Shopify primarily makes its money through a monthly subscription fee that you pay if you have an active store with them. Shopify also offers services like customer service support or advanced analytics tools that you can add separately from the basic monthly fee.
Shopify is an eCommerce platform for selling products online. It has many features that make it easy to create and manage an online store, such as the ability to add products, customize your shop with themes, and process payments.
Amazon is a marketplace, meaning it's an online platform where brands, manufacturers, and sellers can sell their products to consumers. What makes Amazon unique is the number of different sellers it has on its site (over 2 million) and the fact that almost everyone can list items for sale—not just manufacturers. Still, even individual sellers are welcome to sell on Amazon.
The bottom line is that Shopify and Amazon are different solutions to different problems. If you're looking for a way to create your store and sell products online, Shopify can be a great option. But if you're looking for the flexibility and convenience of an online marketplace, Amazon offers much more than just eCommerce options.
Shopify is a specialized eCommerce platform that allows you to sell your products online. Amazon is an online marketplace where people can buy and sell goods and services.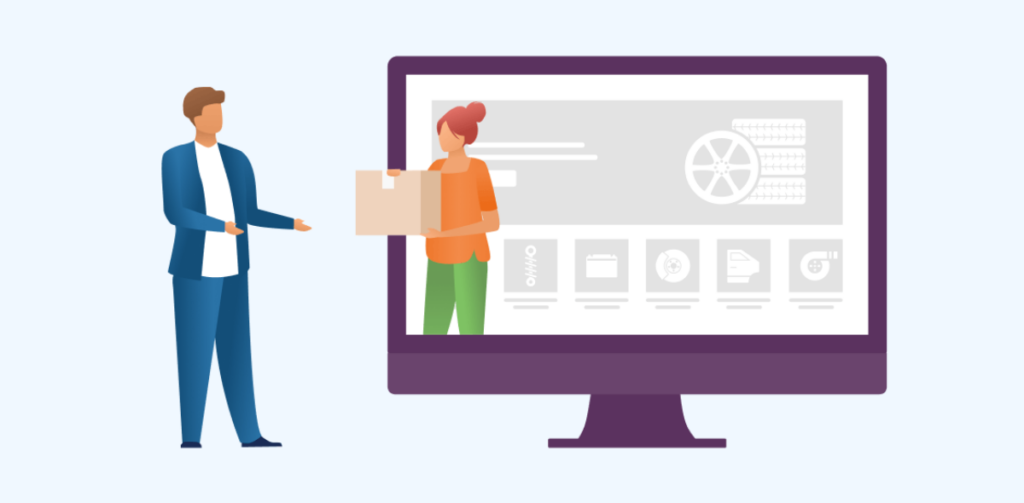 How to grow sales for your dropshipping business?
Starting with the basics, let's take a look at some of the most crucial things you need to do to make sure your Shopify dropshipping store is successful.
Adding product pages with SEO-optimized images and descriptions
When someone searches for a product online, they'll often find your Shopify dropshipping store among the search results. The only thing that will set you apart from the competition is your product page. It should be designed with search engine optimization in mind, so optimize it with relevant keywords and include high-quality images and descriptions.
Starting a blog to boost your search engine presence
If you want more traffic from search engines, then starting a blog is one of the ways to go about it. A blog can help improve your search engine ranking and give potential customers an insight into what you do as an eCommerce Shopify owner/seller.
Integrating with Social media for sharing products
Your website must have social sharing buttons so users can share products on social media platforms such as Facebook, Twitter, etc. These buttons help get more sales since people like to share things they like on social media platforms with their friends and family members. This way, you'll reach more people and get more sales from referrals from friends who bought from your store before them.
Email marketing
Using Email marketing is great if used correctly, as it allows retailers like yourself to send targeted messages directly into the inboxes of people interested in your products or services. Email marketing is also important for any business because it helps build relationships with customers by sending them coupons and discounts through email newsletters – one of the most cost-efficient ways to reach potential buyers online today.
Final Thoughts: The pros and cons of using Shopify dropshipping over other platforms
There is a growing number of companies focusing on Shopify dropshipping. We hope that this post was useful in showing how powerful Shopify is for dropshipping. In summary, we will share the pros and cons of using Shopify dropshipping to help you decide if it's right for your side hustle business.
Pros
Setting up an online store is instantly and easy.
Setting up an online store with Shopify requires no coding.
Shopify hosting is secured with SSL
They offer a 14-day free trial.
Eliminating the inventory
Increasing sales immediately
Introducing products from suppliers to the Shopify store
Expanding your product line easily and fast (mass customization)
Cons
it's not a free platform
There's always some element of middleman, which means it may be harder for customers to get reliable information about their orders from you.
Having to find dropshipping suppliers regularly to keep inventory stocked
Low-quality product images can negatively impact potential sales with your Shopify dropshipping store.
We have covered a lot of ground in this post. If you have any questions regarding dropshipping, feel free to drop us a line. We have helped hundreds of Shopify store owners to boost their sales. We can help you get those sales up with your Shopify business.
FAQs
This section aims to answer some of the most common questions about Shopify dropshipping and how you can use this business model for success.
Is it profitable to dropship?
Shopify dropshipping is profitable because it is a way to sell products without having to store or ship them yourself. You sell your customers the ordered items and let the retailer handle those logistics. It's a great option for people who want to start an online business but don't have the capital to invest in inventory.
Is it legal to dropship?
It is legal to dropship. With dropshipping, you act as a middleman between the manufacturer/wholesaler and your customer.
How long does it take to succeed in dropshipping?
There's no definite answer to this question. It all depends on how much time and energy you're willing to put into it and your business goals.
Do you need a website to dropship?
You can dropship without a website, but if you have a website, it will be easier to advertise your products and drive more traffic to your store.