Exciting Pop-Up Shop Tips for E-Commerce Businesses
A pop-up shop, also called a pop-up store, is a market space that business owners use as their sales location temporarily for a short period in the real world. They are usually from e-commerce companies. They have products and services targeting a specific theme or holiday, which may draw a wider audience to the brand.
Some pop-up stores usually look alike with their uniqueness in introducing new and old customers. They can help sell products in a well-organized environment. In this guide, we'll show you how pop-up shops work, some tips and ideas for making your own one, and answer some general questions.
Many of you may want to know if investing time in pop-ups is worthwhile. According to a Storefront poll, 58% of global retail organizations that have used the method in the past stated they were likely to do so again. In addition, the pop-up industry has grown to approximately $10 billion in sales, according to Retail Touchpoints. That is a sizeable amount of revenue that interested pop-up shop retailers can take advantage of. This suggests that the pop-up strategy is effective.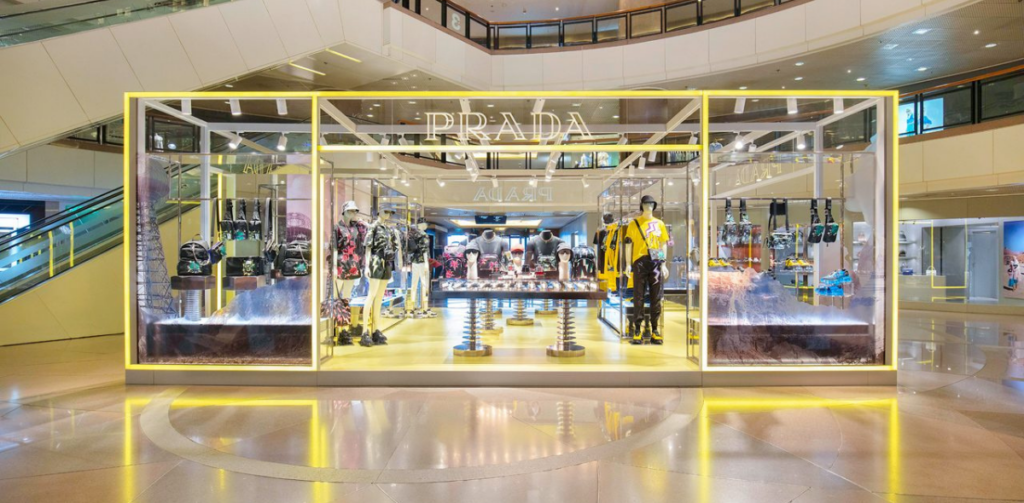 What does a pop-up store mean?
A pop-up shop or store is a physical market store designed for a brief time. These shops only sell products in a physical location for a short period, bringing excitement between customers and influencers. It is a temporary space like an event center or a workstation, mostly used when launching a new product.
The rise of the pop-up shop was seen by fashion enthusiasts from New York, London, and Los Angeles as an extension of the sample sale craze that swept across major capitals in the 1990s.
Usually, a pop-up store requires just a tiny investment, but it depends on the business owner. You can rent a small space in an exciting environment where you do not need to keep a large stock of your product, and it is also possible for customers to order online.
What are the intricate details of pop-up stores?
As said earlier, a pop-up shop is a type of physical retail that relies on temporary locations. It could be in storefronts, stalls, or trucks to sell any products, but the way it works is by meeting customers in person for good sales.
It works in a way where business owners can put a face to the name of their brands. Instead of using any form of social media, phone calls, or emails, your brand representatives can communicate with customers directly with your permission. The most important thing about how pop-up stores work is that it allows interaction and can manage customers uniquely while it shows a sense of urgency to make your pop-up shop last.
However, pop-up stores work in a way that gives customers a better experience because it is usually an existing product popping up in a new environment, but this time as a pop-up shop which drives more traffic and makes more sales for business owners.
What are some exciting ideas for your super pop-up store?
The most important thing about pop-ups is that once you can figure out your customer's response and what you intend to accomplish as a business owner with your pop-up store, you should choose ideas for yourself. Hopefully, you will find many options to choose from or use as a target to brainstorm your own.
Leasing a storefront pop-up
A leased storefront pop-up is more or less like renting an apartment from a landlord, the owner. Therefore, there will be an agreement and payment option for business owners ready to get a leased storefront. Although landlords now prefer long-term leases with established tenants because many owners recognize the value in physical retail shops.
Becoming creative with a virtual pop-up
A virtual pop-up shop is a type of shop whereby you construct a unique online shop without having anyone in store by showcasing your store in a way that builds awareness to customers and your online business without affecting each other.
Using other spaces with SWAS pop-ups
SWAS means Store Within a Store; it's a type of pop-up where a prominent business owner gives another brand a small space in its shop as a temporary strategy to drive more traffic into the store to gain more audience.
Fun event and mobile pop-ups
This is a fast and reliable shop for retailers to sell any merchandise, creating a unique physical experience for customers shopping. It's also a tiny shop which comes in different sizes and shapes.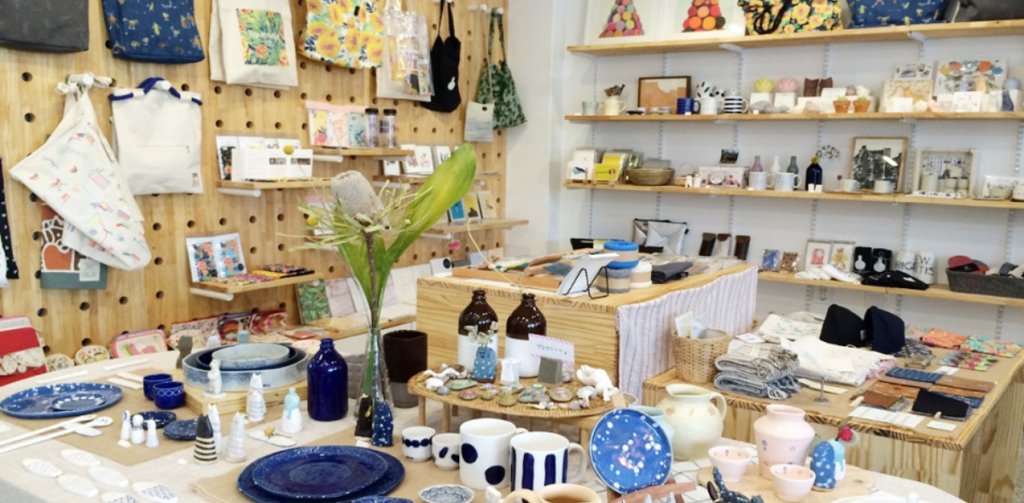 Pop-up tips for your store
As a business owner who intends to make use of a pop-up shop, firstly, you need to find out how and what pop-ups are and how they will increase the growth of your business. Below is a list of what retail business owners need to consider.
Know your target
Target is one of the essential things every business owner aims for successful sales because if you don't know your target, your business won't grow properly.
Get feedback
As a newbie retail business owner, you need to get feedback from people who know very much about pop-ups and how they will fit the kind of business you are into.
Research the market
This helps to find customers and blends consumers' behavior and economic trends to confirm and improve business ideas.
Set an objective
No matter how small or large your business is, you need to set a goal for your operation to grow, regardless of the products or services offered. A business owner must set both short-term and long-term goals, which will also include everything from capital and profit.
Find the right venue
Finding the right venue or location is also one of the pop-up tips you need to consider as a business owner. A well-controlled environment is an excellent example of a suitable venue.
How can digital marketing tactics to drive traffic to your pop-up stores?
Driving foot traffic to your pop-up store will require digital marketing. We have given you tips to get your pop-up set up. Now you'll need to drive foot traffic to your pop-up. Without foot traffic, you won't have revenue.
There are many great ways digital marketing can drive traffic to your pop-up store. Here are some useful blog articles on this topic that we recommend you read:
If you are a busy business owner or leader, you may not have the time you need to work on maximizing foot traffic to your pop-up. If this is the case, we encourage you to review some of our strategic digital marketing services:
Want to make a fantastic pop-up store?
When you establish a pop-up shop the right way, it isn't a short-term project that simply starts and ends. You can use the feedback you receive for future events, making them more successful than the last. It's an exciting venture that not only boosts revenue but also expands your audience.
Focussing on your digital marketing efforts needs to also be taken into account. Moreover, a solid digital marketing campaign will drive the foot traffic to your pop-up. This, of course, means more sales.
If you have an idea for a pop-up store in Hong Kong but are unsure how to proceed, feel free to contact us. We have a team with years of experience in this field, and we'll help you determine the best strategy for your business.
FAQs about pop-up stores
Many people have questions about how pop-up stores work. While we provided some helpful tips above, we'll also answer some of these queries here below. You can contact us if you have any specific questions related to your business.
What are the benefits of pop-up stores?
For the most part, pop-up stores are more affordable than brick-and-mortar permanent shops, especially with upkeep over the long run. You'll have a short-term commitment, and it will generate new hype for your brand when things are dying down. You'll also see spontaneous purchasing and renewed interest in your products.
What can I sell at a pop-up?
There are plenty of ideas for products you can sell at a pop-up shop. For example, you can target the festive holidays or provide samples for new items you sell. You can also place focus on a specific theme that's prevalent and trending at the right time if it matches your services or products. The world is your oyster.
Do pop-up shops make money?
According to Shopify, 2018 already saw pop-up stores generate about $80 billion per year, which has only grown since then. If planned correctly, you'll receive decent income from these shops in the right location with the right items. All it takes is proper planning and execution.
How much does it cost to run a pop-up shop?
Depending on if you go for a virtual or physical pop-up store, it can cost you anywhere between $1,000 and $100,000, if not more. It's still less expensive than a permanent retail store, but you'll need to make sure you make a return on investment in a shorter period.
Are pop-up stores worth it?
If your current sales and revenue aren't looking so good, you can benefit from running a temporary pop-up store. Your team will also enjoy being creative in the workplace environment, and coming up with new, exciting ideas. You need to evaluate the market and see what's trending to ensure that you make enough revenue, though.
What are the disadvantages of a pop-up store?
Usually, there's a limit to how many places you can appear at the same time. Since you want all the focus to be on the pop-up store, you don't want to split it by making more. Also, it can be challenging to find the right location in the real world or even online in a virtual space. Preparing for your shop can be a tedious, lengthy process with no guarantee of successful sales.